'Data lakehouse' company Databricks raises another $1.6bn, valuation hits $38bn
'Data lakehouse' company Databricks raises another $1.6bn, valuation hits $38bn
Growing by $10bn in just six months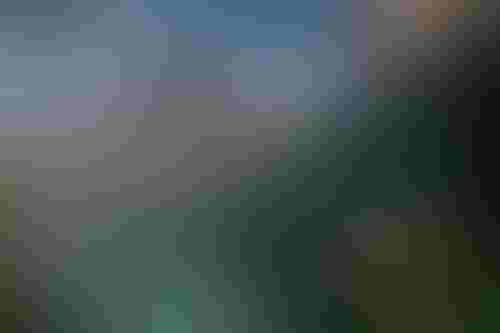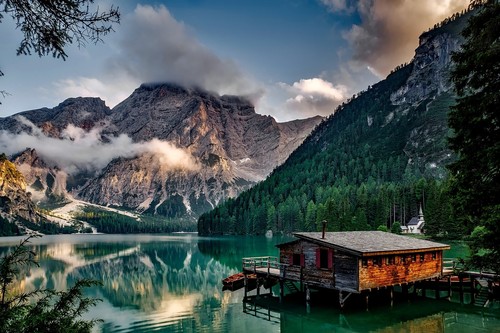 Growing by $10bn in just six months
Software startup Databricks has yet again raised a huge amount of money, and seen its valuation skyrocket.
The 'data lakehouse' company, which develops products for processing structured and unstructured data, raised $1.6 billion in a Series H round. The deal – which was led by Morgan Stanley's Counterpoint Global, and included Baillie Gifford, UC Investments and ClearBridge – valued the company at $38bn.
That's up from a valuation of $28bn just six months ago.
Don't call it a bubble
Historically, large enterprises have stored huge quantities of data in siloed systems, spread across business departments. With artificial intelligence maturing to the point where it can actually glean insights from that data, a cottage industry has sprung up offering to collect all that data, and help exploit it.
Companies like Oracle have long pushed the data warehouse model – simply providing central repositories of integrated data from one or more sources. But structuring the data into a hierarchical system of files or folders requires a lot of work.
Snowflake, which last year had the largest software IPO in history, argues that this is unnecessary. Instead, it is one of a number of 'Data Lake' businesses that use a flat architecture and object storage for unstructured data.
Databricks claims to combine the two concepts, hence the data lakehouse moniker, where it keeps both structured and unstructured data in a single place.
That's the pitch behind its flagship Delta Lake product, but Databricks also develops others, such as the MLFlow platform for developing and releasing machine learning systems.
"This new investment is a reflection of the rapid adoption and incredible customer demand we're seeing for the Databricks Lakehouse Platform and underscores the industry and investor confidence in our vision – that lakehouse is the data architecture of the future," said Ali Ghodsi, co-founder and CEO of Databricks.
"This marks a thrilling new chapter that will allow us to accelerate our pace of innovation and further invest in the success of data-driven organizations on their journey to the lakehouse."
In February, Amazon Web Services and Google's CapitalG were among the startup's investors, while Microsoft invested back in 2019. Databricks has partnerships with each of the top three cloud providers to run its platform on top of theirs.
The investment comes after a sustained period of rapid growth: at the end of 2020, Databricks said that it had $425 million in annual recurring revenue, up 75 percent over the year before. That has now grown to $600m in ARR, the company said.
At the same time, it has repeatedly declined to reveal whether it is profitable, or has ever been profitable since it launched in 2013.
Databricks is thought to have substantial cash reserves, thanks to having raised $3.6 billion to date. Last round, it said it had only planned to bring in $200m, but added an extra $800m due to investor demand. This time, the company said that it added an extra $100m.
Earlier this year, CEO Ghodsi told Fortune that the company was 'IPO-ready,' but did not share a timeline as to when it planned to go public.
Databricks expects to add 700 new employees over the next four months, bringing it to a total size of 3,000 staff. It claims to have 5,000 customers, including AT&T, Shell, Comcast, Condé Nast, H&M, and Regeneron.
"This investment is a testament to the extraordinary opportunity we see for Databricks to shape the future of data and AI with the creation of the data lakehouse category," Jagdeep Singh Bachher, chief investment officer of the UC Regents for UC Investments, said.
About the Author(s)
Stay Ahead of the Curve
Get the latest news, insights and real-world applications from the AI Business newsletter
You May Also Like
---