5 drone makers to keep on your radar
5 drone makers to keep on your radar
With roots going back to World War I, drones have become a mainstay in tech.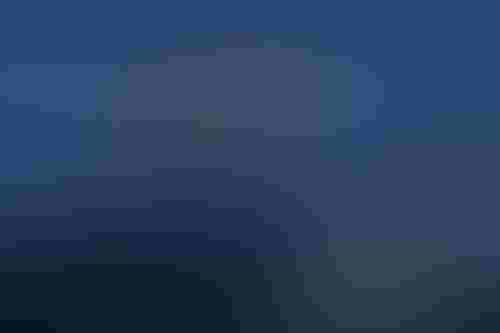 With roots going back to World War I, drones have become a mainstay in tech.
Ukraine is using drones in tactical maneuvers meant to offset the might of a much more heavily armed Russian army. While drones did have its roots in war time -- it was developed during World War I -- today's drones also are used for commercial purposes.
The first commercial drones started appearing in the mid-2010s. And while they might have been seen as a gimmick at first, innovation and eventual public acceptance made them into a mainstay in tech. So much so that the global drone market is expected to grow 19-fold from $15 billion in 2020 to almost $280 billion by 2032, according to Statista.
This growth is not led by intrepid consumers – such as tech-savvy adventurers filming themselves hiking in the Andes -- but by a multitude of market segments spanning logistics, public safety, defense and transportation.
AI Business compiled a list of five drone developers that should be on your radar.
DJI
Headquarters: Shenzhen, China
Founded: 2006
CEO: Frank Wang
DJI, or Da-Jiang Innovations, is one of the largest drone developers in the world for commercial applications. Its unmanned aerial vehicles (UAVs) have seen deployment for use cases ranging from aerial photography to crop monitoring and inspections of chemical sites.
DJI's flagship camera drone, the Mavic, has a maximum flight time of 46 minutes with a maximum transmission range of over nine miles.
It also houses a suite of sensors and a camera from Swedish manufacturer Hasselblad. Customers can also pick up a mini Mavic that can be stored in a backpack.
While DJI's drones are among the most popular deployed, several U.S. government branches have banned the use of the company's products over claims its drones were used to monitor the persecuted Uyghur Muslims in the Chinese region of Xinjiang. 
Heven Drones
Headquarters: Israel
Founded: 2019
CEO: Bentzion Levinson
One of the youngest firms on this list, Heven Drones is the company behind the H100 line of drones.
Designed for heavy lifting, the H100 can carry up to 66 pounds making it suitable for logistics. The company's proprietary stabilization technology enables the drone to carry uneven, even swinging payloads while still maintaining flight.
The Heven drone has a maximum speed of 16 miles per second with a maximum takeoff weight of 71 pounds. It runs on Lithium-Ion batteries.
The Israeli firm also developed other units, such as the H250, which can carry around 220 pounds.
Heven recently paired its H100 line with an autonomous ground vehicle from Roboteam where the drone carries the unit and drops it off for deployment. Designed with defense and security in mind, the robot is deployed to defuse bombs or provide situational awareness.
Parrot Headquarters: Paris, France Founded: 1994 CEO: Henri Seydoux Parrot started life developing voice recognition tech with its Voicemate product released in 1995. The company later pivoted towards drones, which is now its main focus with the release of its first unit, the AR Drone, at the 2010 CES. A decade later, Parrot's ANAFI Ai drone boasts 4G Internet connectivity, a 48 MP camera and autonomous photo-taking capabilities. The company also offers an open-source software development kit to let developers embed their own code into ANAFI drones. Parrot's USA drone has been used by the U.S. Department of Defense for operational intelligence and situational awareness missions. Delair Headquarters: Toulouse, France Founded: 2011 CEO: Bastien Mancini Delair, formerly known as Delair-Tech, is a commercial unmanned aerial vehicle (UAV) maker for the industrial, defense and mapping markets. The French firm's UX11 mapping drone has an in-house industrial RGB camera. It takes just five minutes to deploy but can fly for up to 33 miles for around an hour. Delair's DT26 line has several iterations, all built for specialized use cases. The Lidar version is designed for monitoring and inspecting sites, while the Surveillance model is built for long-range surveillance. The DT26E Tactical, meanwhile, is purpose-built for defense. It can fly for up to 170 minutes and is lightweight, so it can be deployed by troops on the ground. Delair also develops industry-specific analytics software for aerial data processing, with users coming from the oil and gas, utilities and mining markets. AeroVironment Headquarters: Arlington, Virginia, U.S. Founded: 1971 CEO: Wahid Nawabi This defense contractor began as an aircraft manufacturer. It is now one of the world's largest suppliers of UAVs for defense. AeroVironment makes the Switchblade drones that the U.S. is supplying Ukraine in its fight against Russia. Weighing just five pounds, the Switchblade 300 is designed to destroy opposing forces and the larger Switchblade 600 can take out armored vehicles and tanks. The U.K. is currently the sole foreign nation authorized to purchase Switchblade drones. The company's T-20 unit can fly for more than 24 hours and can be used for both surveillance and destroying targets. The drone is launched from a portable catapult that can be set up and deployed in less than 60 minutes. AeroVironment has also developed a helicopter unmanned aircraft system – dubbed Vapor. The unit can cruise for 60 minutes or hover for 45 minutes. It weighs between 32 pounds to 55 pounds and can carry a payload of up to 10 pounds. The helicopter drone can also be deployed in commercial and industrial settings for use in areas such as logistics and defense.
Keep up with the ever-evolving AI landscape
Unlock exclusive AI content by subscribing to our newsletter!!
You May Also Like
---