AI news roundup: Twitter hack exposes 5.4M users' data and AI ketchup
AI news roundup: Twitter hack exposes 5.4M users' data and AI ketchup
Also, AI-powered weapons detection systems and voice AI for your car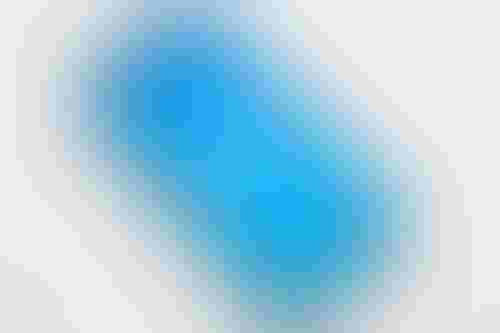 Also, AI-powered weapons detection systems and voice AI for your car
AI Business brings you the latest in deals and products from across the AI world.
This week's roundup covers a Twitter setback, condiment-based AI art, voice AI on the go and more!
To keep up to date with coverage of all things AI, subscribe to the AI Business newsletter to get content straight to your inbox.
Another setback for Twitter
Twitter has been hacked, with the personal data of 5.4 million users reportedly being sold on the dark web.
The hacker exploited a flaw in Twitter's system to obtain user phone numbers and email addresses. The actor, who goes by the alias 'devil,' is the same hacker who exposed the data of over one billion Chinese residents.
The illicitly obtained Twitter data, however, includes information belonging to celebrities and companies, with the hacker wanting $30,000 for their ill-gotten gains. The data is up for auction on the popular dark web-housed hacker forum, Breached Forums.
Adrianus Warmenhoven, a cybersecurity expert from NordVPN, said the data will likely be bought by criminals who will use the information for phishing attacks.
"In large data breaches like this, emails and phone numbers are usually put up for sale quickly, cheaply and in bulk on the dark web. If you have noticed anything suspicious with your account, it is best to change your email."
The hack is another blow for Twitter as it begins legal wrangling with billionaire Elon Musk after he tried to back out of buying the platform for $44 billion.
Does AI prefer Heinz?
Heinz, the food manufacturer known for its condiments, tasked the AI image generator DALL-E 2 to draw ketchup. The system responded by sifting through billions of reference points, only to draw Heinz bottles in various artistic styles.
The stunt was performed with Canadian creative agency Rethink in a bid to see how AI interprets drawing objects based on text inputs.
DALL-E 2 is the latest generation of OpenAI's popular developed system that generates original compositive AI images based on text prompts from the user. DALL-E has captured the minds of the public on social media and is about to gain wider usage via its beta release.
In less condiment-themed examples by the system, DALL-E 2 has been used to generate alternative versions of Johannes Vermeer's Girl with a Pearl Earring and the cover image for an issue of the magazine Cosmopolitan.
Voice AI to go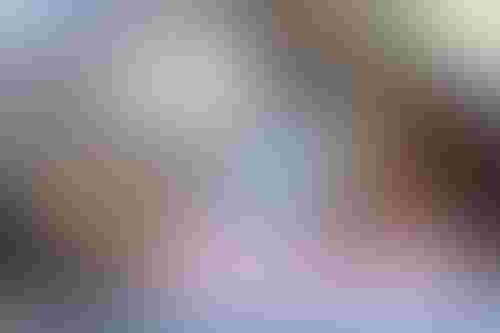 Consumer electronics brand LG has partnered with Santa Clara-based SoundHound to jointly develop voice AI technologies.
The pair will work on creating smart voice tech for in-vehicle infotainment systems.
The goal is to create systems that drivers and passengers can use to pay for gas, park and order food directly from their vehicles using a microphone and infotainment display.
According to the pair, such voice-enabled commerce could help companies build new revenue streams via their connected vehicles.
"This partnership will allow us to better meet the needs of our auto industry customers and create innovative solutions that will help drive the future of mobility," said Eun Seok-Hyun, president of the LG Vehicle component solutions (VS) company.
AI eyes gun threats
The U.S. Air Force has awarded Philadelphia-based company ZeroEyes a $1.2 million grant to develop threat detection systems to integrate its AI gun detection system into uncrewed ground vehicles.
The work will take place at the U.S. Air Force's Minot Air Force base in North Dakota.
The system will detect threats and prompt the vehicle to take out targets using non-lethal strobes and high-pitched sirens.
"This project is designed to save lives by empowering uncrewed vehicles to both detect and delay active shooters until first responders, armed with crucial situational intel, arrive on the scene," said Mike Lahiff, CEO of ZeroEyes.
Can AI stop your Wi-Fi from going down?
Canadian telecoms provider Rogers Communications has announced plans to invest $7.74 billion in AI technologies to digitally transform its services, including using AI tools to improve its network's reliability.
The announcement came shortly after the provider suffered a major outage, leaving customers unable to access Wi-Fi or telephone services. The disruption even affected calls to emergency services.
Rogers president and CEO Tony Staffieri pledged that AI will help ensure the company can "deliver the reliable service [its customers] deserve.
"We are partnering with leading technology firms to do a full review of our network to help us learn from the outage. We will share lessons with our industry for the benefit of every Canadian," he wrote in a blog post.
Keep up with the ever-evolving AI landscape
Unlock exclusive AI content by subscribing to our newsletter!!
You May Also Like
---