AI News Roundup: YouTube to Launch AI Dubbing Tools
AI News Roundup: YouTube to Launch AI Dubbing Tools
Also - the NHS gets $26 million to spend on AI diagnosis tools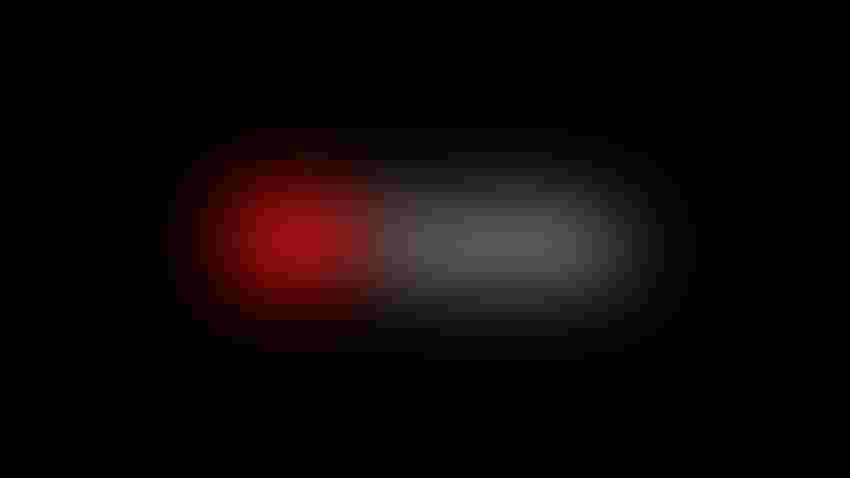 AI Business brings you the latest deals and products from across the AI world.
This week's roundup covers YouTube's plan to give users AI tools to dub their videos into multiple languages, among other developments.
To keep up to date with coverage of all things AI, subscribe to the AI Business newsletter to get content straight to your inbox and follow the AI Business Podcast on Apple and Spotify.
YouTube touts use of AI for video dubbing
YouTube is giving creators the ability to dub their videos in other languages using AI.
The video-sharing platform announced at VidCon that Aloud, a team working on AI dubbing tech in Google's Area 120 incubator, would be brought into the fold to work on the offering.
Aloud's tech works by transcribing a video and users will then be able to review and edit the resulting transcript. The finished transcript is then translated by Aloud's AI tech and dubbed into a desired language that creatives can use in their videos.
Aloud currently supports English, Spanish, and Portuguese but the team behind it said in March that Hindi, Bahasa-Indonesia and other languages are "coming soon."
Content creators with large followings, such as MrBeast, launch separate channels to dub their content into other languages. These channels offer identical videos to the original English versions except all audio and text are changed.
MrBeast started his own company to do his translations as well as reach new audiences while preventing other channels from stealing his content.
NHS gets cash to splash on AI tools to cut wait times
The U.K. government has unveiled a new £21 million ($26 million) fund to spend on AI technologies that can be used to speed up the diagnosis and treatment of patients.
The AI Diagnostic Fund will be used to invest in AI imaging and decision-support tools for patients suffering from cancers, strokes and heart conditions.
Health and Social Care Secretary Steve Barclay said: "Artificial intelligence is already transforming the way we deliver health care and AI tools are already making a significant impact across the National Health Service in diagnosing conditions earlier, meaning people can be treated more quickly."
Barclay also pledged to roll out AI stroke-diagnosis tech to 100% of stroke networks by the end of 2023 – up from 86% today.
The plans come at a time when waiting lists to get care are at record highs. The Sunak administration has sought to tackle this issue ahead of election season.
Sunak has routinely touted AI technologies as a way to cut down wait times, with the PM saying last November that health care providers need to "radically innovate in how we do things."
Google Cloud brings AI to banking fraud detection
Google Cloud has launched an AI product designed to help financial institutions detect money laundering.
Anti Money Laundering AI is designed to replace legacy transaction-monitoring systems. According to Google Cloud, the new offering could reduce false positives and the number of alerts by providing explainable outputs that speed up individual investigations.
The tool provides users with auditable and explainable outputs to support internal risk management.
Banking giant HSBC has been using the tool and found two to four times more suspicious activity while reducing alert volumes by more than 60%.
Musk's Twitter bot crusade continues
Elon Musk's crusade against Twitter bots took a new turn as the social media site has suspended an AI-powered account reportedly linked to a crypto scheme.
Explain This Bob was a chatbot account powered by tools available under OpenAI's API. Users could tag and it would explain tweets. The bot's avatar was a variation of Pepe the Frog, a popular Internet meme.
However, the account is linked to BOB Token, a meme-inspired cryptocurrency. Musk himself interacted with Explain This Bob back in April, which caused a surge in the token's value.
The account is now suspended as Musk has made it his mission to clear the platform of bots. In a tweet, he called the Explain This Bob "a scam crypto account" and said it would be suspended.
Before being shut down, the Bob account tweeted: Bob is not a scam, but a decentralized memecoin with 0 tax, and no contract ownership. Bob is inspired by Doge and for the people."
Musk is facing a $260 million lawsuit over alleged racketeering for his backing of Dogecoin.
Scanner tool launched to help manage EU AI Act compliance
The EU AI Act is nearing completion and would force companies deploying AI systems to be increasingly mindful of their system's explainability.
To help navigate the changes, AI & Partners has launched the European AI Scanner, a solution designed to provide multiple Impact Assessments for systems.
The scanner tool also includes the segregation of duty and workflows, validation and tracking requirements, offered as a configurable solution to accommodate specific firm needs.
Keep up with the ever-evolving AI landscape
Unlock exclusive AI content by subscribing to our newsletter!!
You May Also Like
---