AI product and deals roundup: Telefónica, AWS, Motorola, Kia
AI product and deals roundup: Telefónica, AWS, Motorola, Kia
Motorola snaps up AVA Security while KT partners with Turk Telekom on AI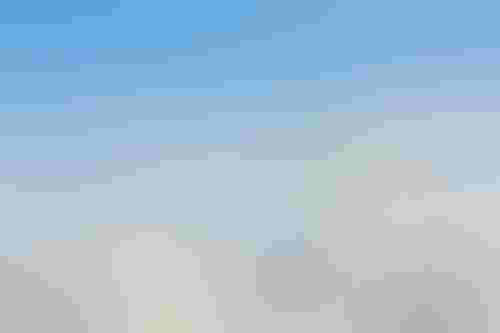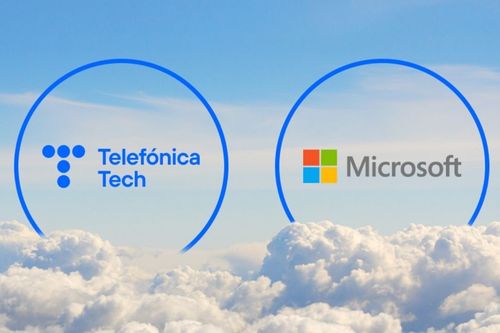 Motorola snaps up AVA Security while KT partners with Turk Telekom on AI
AI Business brings you the latest in deals and products from across the AI world.
This week's roundup covers Kia's autonomous vehicle plans, a new data center launch from Kao Data and more!
To keep up to date with coverage of all things AI, subscribe to the AI Business newsletter to get content straight to your inbox.
Telefónica to expand its global collaboration with Microsoft
After a hectic week at the Mobile World Congress, Telefónica rounded it off by expanding its global strategic relationship with Microsoft to cover the consumer market.
The pair are now set to develop and commercialize new solutions for the home. Previously, the companies worked together on confidential computing initiatives for the business and public sector.
The deal will also see Telefónica extend Microsoft 365 products to new markets in South America, as well as explore opportunities related to gaming. The companies will collaborate on "new opportunities and expand existing ones in the consumer, digital home and innovation space," said Chema Alonso, chief digital officer at Telefónica.
AWS and UST eye solutions for health care and finance
AWS has signed a multi-year agreement with UST to develop digital transformation solutions for the health care, financial services and telecom markets.
Further, UST said it will make several of its digital accelerators and platforms available on the AWS Marketplace, including SmartOps, an AI-powered cognitive automation platform and the one-cloud data management platform UST IQ, among others.
UST will also be expanding its digital accelerator services to help the organization transition to AWS services.
Motorola acquires Ava Security
Motorola Solutions has acquired Ava Security, a global provider of cloud-native video security and analytics, based in London.
Ava offers scalable cloud solutions for enterprises. Its systems provide brands with real time visibility and analytics to optimize operations and detect anomalies and threats.
Ava's platforms have self-learning algorithms that reportedly enhance enterprise security by detecting abnormal behavior and alerting operators to events in real time.
Terms of the transaction were not disclosed.
Figure 1: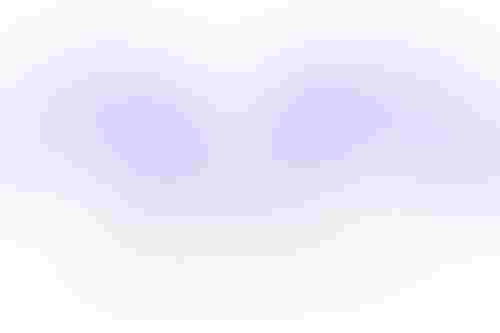 Kia to launch AV suite in 2023
AutoMode, the autonomous driving technology from Kia, is set to launch in 2023, the company has confirmed.
According to the company's recently revealed 2030 roadmap, the system will first be applied in its electric vehicle, the EV9. The SUV will house software functions customers can selectively purchase.
Following the EV9 launch, AutoMode will be "rapidly expanded" throughout other vehicle lineups, the company suggested. By 2026, all new Kida models launched in major markets will be available with AutoMode, with the company expecting an adoption rate to surpass 80%.
AutoMode supports performance optimization through wireless updates and will be improved as the technology develops. It will also include the Highway Driving Pilot feature, which would enable driving without driver intervention on highway sections.
Kao Data builds new high-performance data center
Kao Data has opened a new data center at its site in Harlow, just outside of London.
The 10MW facility, named KLON-02, houses almost 1,800 racks of IT equipment across 3,400 square meters of technical space and via four technology suites.
Once fully operational, the facility will be NVIDIA DGX-Ready data-center certified and OCP-Ready and will enable high performance computing. AI and enterprise computing users will be able to scale quickly and efficiently by deploying pre-populated racks, or bespoke high density architectures within its hyperscale-inspired design.
The new site will use networks from multiple big name vendors, including BT Openreach, euNetworks and Vorboss.
"I am confident our second facility at Harlow will raise the bar again for sustainable, energy efficient data centres," said Paul Finch, COO, Kao Data.
Turk Telecom and KT join forces on AI and 5G
KT Corp, one of South Korea's largest telecoms providers, has signed a pact with Turk Telekom to work together on AI and 5G services.
The pair signed the agreement at the recent Mobile World Congress, with plans to collaborate on projects ranging from robotics and smart cities to autonomous vehicles and cloud services.
The deal would see Turk Telekom introduce KT's data, network and AI services in Turkey.
The pair have been working together since 2016, when Turk Telekom used KT's Wi-Fi and LTE tech to provide 4G to mobile devices and data terminals. Just last year, KT subsidiary Altimedia supplied middleware solutions to Turk Telecom's IPTV platform.
To keep up with AI news coverage throughout 2022, subscribe to the AI Business newsletter.
Keep up with the ever-evolving AI landscape
Unlock exclusive AI content by subscribing to our newsletter!!
You May Also Like
---