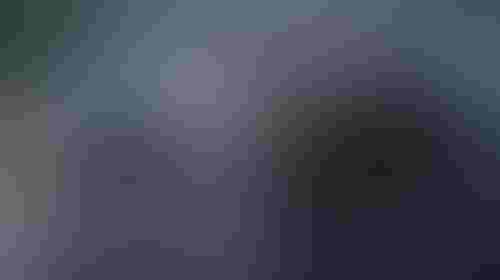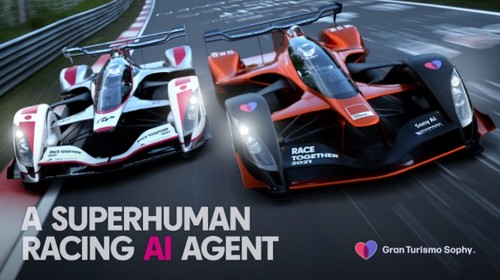 AI Business brings you the latest in deals and products from across the AI world.
Our latest roundup covers Sony's AI, new robot sensors from Melexis, AI updates from Korean telecoms giant KT Corp. and data center news from MTS and Kao Data.
 To keep up-to-date with our coverage, subscribe to our newsletter to get our content straight to your inbox. 
Sony develops AI that outdrive Gran Turismo players
Sony and its partners developed an AI system called Gran Turismo Sophy that is capable of competing with some of the car-racing game's best players in the world. They believe their novel approach to deep reinforcement learning could bring new gaming experiences to players.
Sony said they developed Sophy because "no existing combination of algorithms and infrastructure could solve this challenge." Mastering a realistic racing game "represents a new breakthrough in AI," the company said. Their research is published in Nature.
Sophy uses a combination of "state-of-the-art, model-free, deep reinforcement learning algorithms with mixed-scenario training to learn an integrated control policy that combines exceptional speed with impressive tactics," according to Nature.
The system was trained to play the driving game using Sony Interactive Entertainment's cloud gaming infrastructure. Sophy was created in collaboration with Polyphony Digital and Sony's AI R&D arm.
Sophy took on four of the world's best Gran Turismo players in two events. The system scored 70 points to the human's 86 in the first event, only for it to score 104 points compared to the human player's 52 in the second. Sophy won every race in this second test and set the best lap time. It can control a car, make effective use of racing lines to corner correctly, and can drive aggressively but fairly.
Sophy's showcase comes weeks ahead of the anticipated launch of Gran Turismo 7 for the PlayStation 5. The AI system will not appear in the new release, but it may in later editions.
Gran Turismo 7 is the latest in a string of video games that AI systems have been taught to play. Arguably, the most famous being Blizzard's StarCraft II, after a team from Alphabet-owned DeepMind created a system that can beat 99.8 percent of all human players.+
Giving robots grip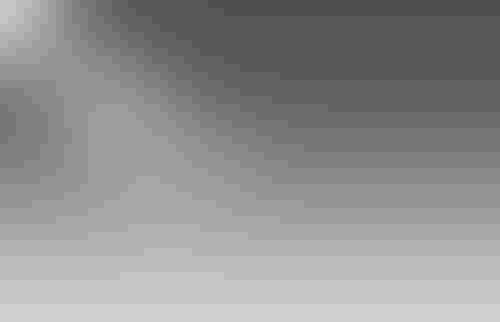 Belgian semiconductor maker Melexis has unveiled Tactaxis, an integrated tactical sensor designed to enable softer gripping for robots.
The new offering includes 3D magnetometer pixels and cones with a magnet embedded into an elastomer material.
Effectively, it acts as 'skin' for a robot, allowing a unit to sense objects in order to determine grip strength.
The sensor itself is just 5 millimeters by 5 millimeters and can be used in harsh weather.
"Robots need the sense of touch to manipulate fragile objects. For such applications, we have developed a novel magnetic sensor to accurately measure the contact force – while being robust against disturbances," said Gael Close, global innovation manager at Melexis.
SenseTime opens new AI data center
China's largest AI company SenseTime has switched on its mammoth AI data center, dubbed AIDC, in Shanghai.
The site boasts 3.74 exaFLOPS of computing capacity. The sizable center would potentially accelerate the company's AI offerings.
The Chinese firm already has 23 AI supercomputing clusters, with this new site bringing its total computing capacity close to five exaFLOPS.
"The launch of AIDC is a major milestone in our continuous endeavor to build a universal infrastructure for AI innovation," said Dr. Xu Li, CEO of SenseTime. "It provides the critical foundations and resources for us to drive digitalization and sustainable development in all walks of life with universal AI capabilities." 
Telecom giants join forces on AI and data centers
Russia's largest telecom operator MTS is teaming up with South Korea's KT Corp. to develop AI solutions and data centers.
The Russian firm said it wants to leverage KT's data center operational experience as the pair are looking to build and manage cloud facilities in Russia.
"In addition, the companies plan to strengthen their strategic partnership in developing joint solutions leveraging AI technology, combining KT's GiGa Genie voice recognition service and MTS AI's solutions in video analytics," the companies said in a statement.
KT president Yun Kyounglim said, "By collaborating with MTS we have the opportunity to expand Digico KT's capabilities globally. … We look forward to contributing to the cultural development of the two countries by sharing K-contents recognized worldwide."
MTS's KT deal comes after it recently snapped up VisionLabs, the computer vision firm, for $100 million.
Alexa makes it in Korea And in more KT news, the Korean firm announced it will be adding Amazon's Alexa voice assistants to its GiGA Genie 3 speakers.
Available immediately, the update provides Alexa services in both Korean and English.
The Korean firm said it will install the voice assistant on GiGa Genie 1 and 2 devices this summer.
KT's rival SK Telecom pipped it to installing Alexa on its smart speakers after showing voice assistant-enabled NUGU Candle SE speakers at the turn of the year.
Kao Data launches 16MW data center near London
Kao Data revealed plans to open a new 16MW data center near London.
The site will be located in Slough, west of the city, and will be certified as Nvidia DGX-Ready and OCP-ready. It will be powered by 100% renewable energy.
Last year, Kao became the first British data center operator to transition its facilities from diesel-powered backup generator sets to those powered by hydrotreated vegetable oil (HVO) fuel.
And also last year, Nvidia chose Kao Data to house Cambridge-1, the U.K.'s most powerful supercomputer that was designed specifically for AI workloads.
U.K. university to help develop traffic analytics AI
The University of Bath, England, has penned a Knowledge Transfer Partnership (KTP) with Chipside to use artificial intelligence to analyze driver behavior.
The pair will look to use algorithms to enable city authorities to understand and control transport networks.
Dr Özgür Şimşek, deputy head of computer science who leads the Artificial Intelligence Research Group at the University of Bath, will be the knowledge base lead for the KTP.
"We look forward to collaborating with Chipside and applying our AI capabilities to support their strategic systems roadmap. They have a progressive development team that is keen to learn and include this knowledge into their processes," said Dr. Şimşek.
The city, located in the Southwest of England, is vying to become an innovative smart city. The Bath Business Improvement District (Bath BID) launched a smart city data project in 2019, in an attempt to collate information on the city's inhabitants and their needs.
IT, AI and RPA spending to rise in Middle East, Africa
And finally, new figures from International Data Corporation (IDC) suggests that ICT spending in across the Middle East, Turkey and Africa (META) will rise to almost $229 billion this year.
IDC's findings state that spending will increase by 2.7% compared to spending in 2021 as firms look to increase digital transformations post-pandemic.
The market research firm expects enterprise IT spending to rise by at least 7% - surpassing $40 billion, while telecoms spending to increase 3.2% to $137 billion.
IDC's predictions for 2022 also show spending on security (hardware, software and services) will grow 7% to top $3.76 billion, while spending on AI will grow by 24.7% to total $1.2 billion.
Investments in robotic process automation software will grow by 47.5% to  $159 million and spending on big data analytics will grow to reach $3 billion, an 8.1% rise.
"ICT spending across the META region has been largely resilient and mostly running counter to the economic situation throughout the pandemic," said Jyoti Lalchandani, IDC's group vice president and managing director for the META region.
"The need for contactless services, the accelerated digitalization of operations, and the rise of digital business models have all contributed to this resilience. Organizations across the region have significantly accelerated their digital road maps as a result of the pandemic, some by two years or more, and many have shifted to a digital-first strategy, aggressively leveraging technologies such as cloud, AI, digital infrastructure, IoT and security, among others."
To keep up our news coverage throughout 2022, subscribe to the AI Business newsletter.
Keep up with the ever-evolving AI landscape
Unlock exclusive AI content by subscribing to our newsletter!!
You May Also Like
---