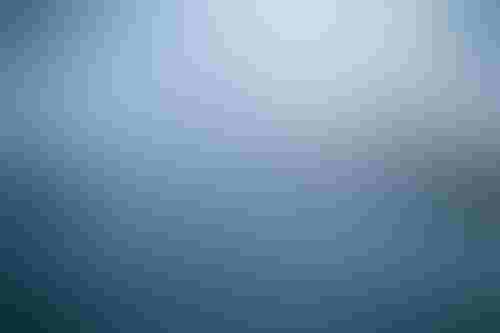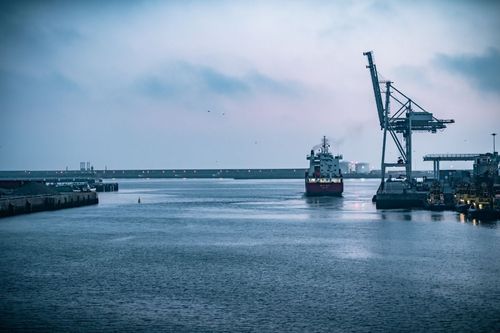 Also: A personal AI writer and care companion bot for seniors
AI Business brings you the latest startup news.
From funding rounds to acquisitions, and product launches to partnerships, AI Business covers all things artificial intelligence.
Be sure to check out the deals and products roundup and subscribe to the AI Business newsletter to get content straight to your inbox.
Microsoft invests in maritime startup
New York-based Nautilus Labs has raised $34 million in series B funding in a round dominated by Microsoft.
Both M12, Microsoft's venture fund, and the Microsoft Climate Innovation Fund invested in the startup, which is developing maritime technology to reduce carbon emissions.
Its Voyage Optimization solution utilizes machine learning and naval architectural models to provide users with real time prediction of voyage outcomes and offers ship-specific recommendations to reduce fuel waste and emissions.
The series B round brings Nautilus Labs' total raised capital to more than $48 million. The startup plans to use the funds to develop new product capabilities and open new offices in key shipping hubs.
Other investors included NSS Advisors, Systemiq Capital and Root Ventures.
Your personal AI writer
You.com has launched a new text-writing tool designed to be one's "personal AI writer," according to VentureBeat.
The tool, dubbed YouWrite, receives prompts from users and then crafts the content for you. For example, users can enter "why dogs are awesome" and specify other characteristics of the content – such as three paragraphs on dogs as companions, length of the article, tone, audience and other parameters.
YouWrite is built on InstructGPT language models from OpenAI. This tech uses AI to mimic human-written poetry, short stories, and other content. The tool will be made available for free at launch, but frequent users will soon be expected to pay.
Silicon Valley-based You.com is a startup led by former Salesforce chief scientist Richard Socher.
Israeli care companion bot set for commercial release
Tel Aviv-based Intuition Robotics has launched ElliQ, its care companion robot, for commercial sale.
ElliQ is designed to empower older adults to live active, engaged and connected lives at home while alleviating the effects of loneliness and social isolation to support their social determinants of health.
ElliQ units come with a series of wellness coach sessions, which Intuition says helps older adults define their usage goals.
The company said in a recent study that its companion bot has led to seniors doubling the completion of activities for physical exercise, stress reduction and better sleep.
Intuition has set its prices for ElliQ on a subscription basis, beginning at $29.99 per month for an annual plan that includes unlimited use of the hardware and software, a warranty, automatic software updates and support. Additionally, there is a $249.99 enrollment fee that includes account setup, shipping and handling, installation support, four wellness coach sessions and three service-free concierge transactions.
All at sea for Modern Intelligence
Modern Intelligence, which is developing AI-based maritime surveillance solutions, has secured $5 million in seed funding.
Leading the round is Bedrock founder and managing partner Geoff Lewis, and included the participation of Vine Ventures, Air Street Capital and Contrary Capital.
The funds will be used to demo the company's solution to defense users at Naval Special Warfare's Trident Specter exercise this summer.
Modern Intelligence's system, dubbed Cutlass, allows existing military hardware and command and control systems to track, analyze and learn about targets on missions such as drug interdiction, vessel boarding and seizure, and fleet combat.
The Silicon Valley startup's advisory board includes a host of big names in AI and defense, including former undersecretary of defense for acquisitions and sustainment Ellen Lord, Jason Yosinski, co-founder of Uber AI Labs, and Jacqueline Tame, former deputy director of the DoD's Joint AI Center.
Murdoch fund leads Synthetaic series A
Wisconsin-based Synthetaic has closed a $13 million series A financing round led by Lupa Systems, the private investment firm set up by Rupert Murdoch's son, James.
As part of the round, Lupa Systems' Ben FitzGerald has joined Synthetaic's Board of Directors. Booz Allen Hamilton, Esri and TitleTown were also among the backers.
The company, which provides end-to-end AI solutions, said it plans to use the funds to scale its RAIC (Rapid Automatic Image Categorization) platform as well as to help secure strategic partnerships.
Synthetaic suggests its platform can rapidly train and deploy AI models that outperform the speed and accuracy of traditional approaches to build models in minutes.
Synthetaic is working with the U.S. Air Force and National Geographic, among others.
Using AI to classify single cells
Deepcell, which is developing AI-powered single cell classification systems, has raised $73 million in series B funding.
Koch Disruptive Technologies led the round, which included investments from Bridger Healthcare, Horizons Ventures and Jeff Dean, head of Google Brain.
Deepcell's platform uses AI, proprietary microfluidics, high resolution optics and a growing cell atlas with over one billion images to analyze and sort cells based on visual features. According to the Silicon Valley-based startup, this allows researchers to characterize and gain new insights from single cells at levels of resolution previously unseen with other '-omics' based tools.
The newly secured funding will be used to continue product development as well as plans for early commercial introduction.
The series B financing brings Deepcell's overall funding to nearly $100 million since the company was founded in 2017.
Supply chain startup looks for European expansion
Flowlity, a French startup developing AII-based supply chain solutions, has raised $5.2 million in funding, led by Fortino Capital.
The company said it plans to use the funds to expand in Europe, as well as to further develop its technologies. Flowlity is also hoping to expand its current team of 30 employees to around 50 by the end of the year.
Flowlity's platform enables brands to reduce waste across the entire supply chain.
The likes of Bosch, Saint-Gobain and Miba are already using its AI tools. French retailer La Redoute has used Flowlity's software to reduce its inventory by 40%, the company claimed upon announcement.
Peter Schram, former senior director analyst at Gartner, and Edouard Fourcade, former managing director EMEA at Anaplan, recently joined the company's board.
To keep up with news coverage, subscribe to the AI Business newsletter.
Keep up with the ever-evolving AI landscape
Unlock exclusive AI content by subscribing to our newsletter!!
You May Also Like
---