Baidu, Sanofi team to use AI to find mRNA vaccine candidates
Baidu, Sanofi team to use AI to find mRNA vaccine candidates
Baidu plans to secure milestone payments from Sanofi should any mRNA drug or vaccine candidates be unearthed from using LinearDesign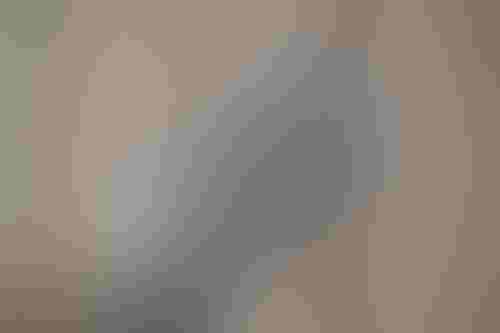 Chinese tech company Baidu and pharma firm Sanofi have signed a licensing agreement that would see the pair work together on developing messenger ribonucleic acid (mRNA) vaccines.
The agreement calls for Baidu's mRNA design optimization platform LinearDesign to be integrated into Sanofi's product design pipeline.
The pharma firm then plans to use the platform to obtain mRNA sequences for human therapeutic and preventive uses.
"The emerging mRNA technology has rapidly advanced the science of vaccine and drug development for infectious diseases like COVID-19," said Tian Wu, Baidu corporate vice president.
"We have already seen that combining mRNA with computational biology tools makes the process quicker and more effective and has the potential to further transform drug discovery.
"We are honored to partner with Sanofi, one of the world's leading biopharmaceutical companies, to bring life-saving mRNA therapies and vaccines to the global healthcare community."
mRNA milestone for Baidu
Upon the announcement, Baidu said the deal marks a milestone for the company.
In terms of its work in AI drug discovery, the Chinese firm's venture arm was among investors that backed Insilico Medicine in its $37 million series B round last fall.
It's now teamed up with Sanofi, which itself previously collaborated with growing AI-powered drug discovery startup Exscientia.
mRNA is one of Sanofi's core business focuses, with the Swiss firm snapping up mRNA specialist Translate Bio for $3.2 billion earlier this year.
Baidu's LinearDesign is based on an algorithm its researchers developed in 2020 specifically for mRNA sequence design.
Its design was inspired by LinearFold, the company's RNA folding algorithm, and LinearPartition, its base-pairing probability prediction algorithm.
Baidu expects to secure milestone payments from Sanofi should any mRNA drug or vaccine candidates be unearthed from using LinearDesign. Financial specifics were not disclosed.
Keep up with the ever-evolving AI landscape
Unlock exclusive AI content by subscribing to our newsletter.
You May Also Like
---