BT flies autonomous drones over Port of Southampton to analyze vehicle inventory
BT flies autonomous drones over Port of Southampton to analyze vehicle inventory
Seeking to understand potential use cases for "drone-in-a-box" systems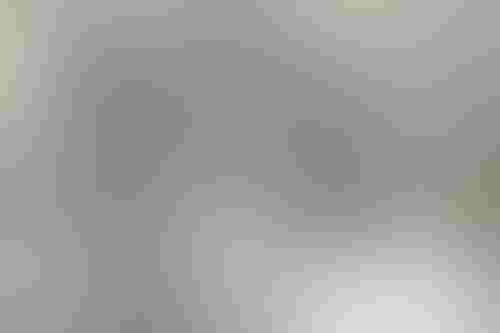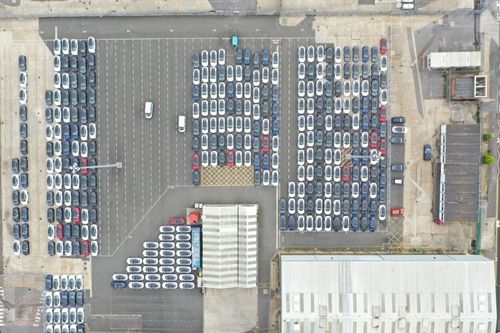 Seeking to understand potential use cases for DIAB drones that deploy autonomously from a box that also functions as a landing pad and charging base
British telecoms giant BT has completed trial flights of autonomous drones over the Port of Southampton.
The drones flew over the port's vehicle inventory lot, with images captured then fed into an AI system to track and analyze vehicle occupancy levels.
The trial was completed in partnership with the Associated British Ports (ABP) and RoboK, to provide the facility with accurate site management and improved asset control and security.
"Our trial demonstrates how drones… can lead to meaningful innovation to transform business operations," said Dave Pankhurst, head of drone solutions in BT's Enterprise unit.
"For ABP, it can fast track new levels of digital transformation across its UK ports – saving costs, boosting efficiency, and improving safety."
Drone in a box
The ABP said the trials were "key… to allow for accurate billing, better management of operational costs, and insight-led decision making for the port's management team."
"Technology is an incredible enabler to streamline processes, help digitize our ports, and ultimately provide better services to our customers," said Harm van Weezel, CIO at ABP.
BT and ABP worked together back in July to deploy IoT and sensor technologies at the Port of Ipswich to speed up the movement and processing of cargo.
The latest trial was seeking to understand potential use cases for a "drone-in-a-box" (DIAB) system. Unlike traditional drones, DIAB systems deploy autonomously from a box that also functions as a landing pad and charging base.
Upon completion of their tasks, these drones return to their "base" to charge and upload information.
DIAB drones "can better manage port inventory, address port-wide health and safety monitoring, optimize site management, support search and rescue missions, and improve maritime control," the trio said.
Commercial autonomous drones
BT has been increasingly active in the drone space. Last December, it took the lead on Project XCelerat – a government-backed attempt to build the UK's first commercial drone corridor in open and unrestricted airspace.
The project would allow automated drones and manned airplanes to co-exist safely along a five-mile corridor near Reading, just west of London.
Other organizations involved include enterprise drone software providers Dronecloud and DroneStream, drone public safety specialists SkyBound Rescuer, and uncrewed traffic management software company, Altitude Angel.
Capturing drone footage
As part of the Southampton trials, BT partnered with RoboK, a Cambridge-based startup specializing in efficient 3D computer vision.
RoboK was founded in 2017 by Hao Zheng – a former project manager at Arm. The startup raised around $2m (£1.5) in a seed round last January, according to Crunchbase.
RoboK's AI technologies were used in the Southampton trial to detect, track and count vehicles in real-time, as they were captured from the drone footage.
The startup is not new to working with big names in tech – having partnered with Siemens last summer to create a 3D virtual environment for developing and testing autonomous cars.
BT's work in drones isn't entirely without controversy
In 2013, BT was the subject of a complaint from Reprieve over failure to disclose or explain whether or not its infrastructure was used to facilitate drone strikes in places like Yemen and Somalia.
The company entered a $23m deal with the US military in September 2012 to provide communications cables connecting RAF Croughton, a US military base on UK soil, with Camp Lemonnier, a large US base in Djibouti.
The telecoms firm refused to reveal whether its infrastructure was used to deliver drone strikes. The refusal was appealed in May 2014 – however, the issue of conflict of interest was raised, when Lord Ian Livingston was appointed as the minister for the department which was processing the complaint.
Livingston had occupied a senior position at BT when the cable between RAF Croughton and Camp Lemonnier was originally built.
In other drone news
BT's announcement comes shortly after BAE Systems unveiled plans to develop an all-electric heavy-lift unmanned aircraft system.
The T-650 will have a top speed of 140 kilometers per hour and carry a 300kg payload with a range of 30 kilometers.
The vehicle would be electric but is not expected to be in the hands of customers until early 2023.
It was shown off during a press gathering at the recent DSEI 2021 show, with AI Business in attendance.
Also shown off at the event were drones from Tekever, which are currently being used by the UK Home Office to combat the growing numbers of illegal migrants trying to cross the British Channel.
Keep up with the ever-evolving AI landscape
Unlock exclusive AI content by subscribing to our newsletter!!
You May Also Like
---