CES 2022: Indigo Technologies debuts FLOW EVs for rideshare and home delivery
CES 2022: Indigo Technologies debuts FLOW EVs for rideshare and home delivery
The all-electric vehicles run for 250 miles on 40 kWh batteries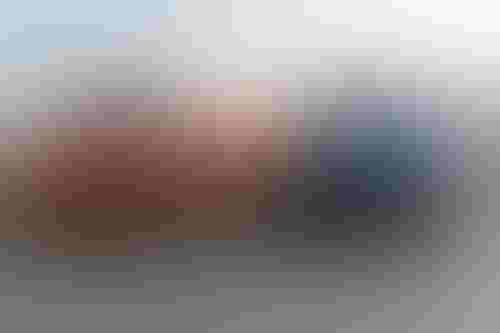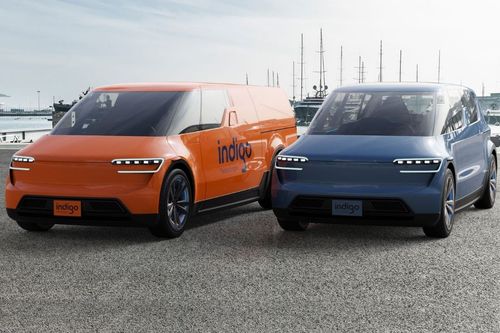 The all-electric vehicles run for 250 miles on 40 kWh batteries
At CES 2022, Massachusetts-based electric auto maker Indigo Technologies revealed it is working on commercial vehicles for ridesharing and goods delivery services.
Indigo's ridesharing vehicle FLOW and its delivery van FLOW Plus both sport robotic wheels to give the driver and their goods or passengers a smoother ride.
The wheels use all-electric suspension and propulsion to draw less energy from the battery making the latter more space-efficient. Both vehicles contain 40 kWh batteries and manage to run 250 miles before needing to be charged.
The products are expected to satisfy growth of on-demand goods deliveries and rideshare platforms after two major players in the space — Uber and Amazon — signed up to the UN's Climate Pledge of net zero emissions by 2040.
There's currently no launch date for FLOW or FLOW Plus. Electric vehicles that perform better and cost less are needed to attract gig economy drivers to drive them, Indigo said, but EVs targeting this market tend to reduce mass to make savings, leaving less space for the vehicle's inhabitants.
Indigo claims switching to electric propulsion and suspension means that its products are more spacious. It went so far as to describe FLOW as a new vehicle class.
"Indigo invented robotic wheels that uniquely enable more space and comfort for small urban EVs," said Will Graylin, chief executive of Indigo, "Without the transmission and motor between the wheels, Indigo FLOW has a low, flat floor that provides more cargo space than any vehicle of its size. And the active suspension in each wheel makes for an amazing ride comfort at an affordable price that people will love."
Indigo says the FLOW outperforms Toyota's RAV4 electric SUV while the FLOW Plus is expected to eclipse Ford's Transit Connect Cargo Van.
Now trademarked as Robotic IndiWheels, the robotic wheel technology was invented by Ian Hunter, a professor of mechanical engineering at Massachusetts Institute of Technology. Hunter founded Indigo Technologies in 2010.
Besides the wheels, Indigo's battery model software analyzes the state of the battery in real time. The data is then used to optimize vehicle recharge.
FLOW and FLOW Plus are expected to be the first vehicles with IndiWheels technology. They were announced alongside three management hires. Audi's former head of innovation product management Volker Kaese has joined Indigo as chief technology officer, while former Porsche design leads Eric Obers and Hugh Robinson will spearhead the FLOW projects.
Keep up with the ever-evolving AI landscape
Unlock exclusive AI content by subscribing to our newsletter!!
You May Also Like
---