From libation to love: How AI can improve consumer choice when it comes to picking out wine
From libation to love: How AI can improve consumer choice when it comes to picking out wine
"We can test the chemistry of a product and tell you how it will be received in any given market," says Katerina Axelsson, CEO at Tastry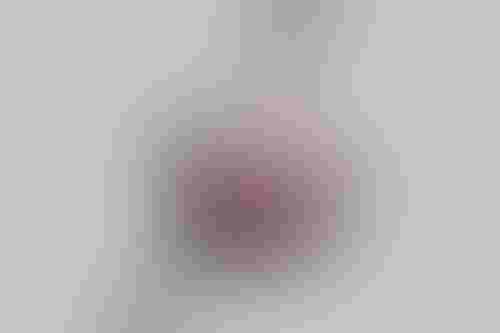 "We can test the chemistry of a product and tell you how it will be received in any given market," says Katerina Axelsson, CEO at Tastry
Over 3,000 years ago, the Ancient Greeks used to pray to Dionysus, the god of the grape harvest and winemaking. In Ancient Rome, he went by the name Bacchus. But while winemakers of today use methods that predate both the Greeks and the Romans, a new power is praised – technology.
They don't worship technology, of course, but the industry owes a debt to modern-day advancements in automation – from logistics networks that deliver the beverages to e-commerce platforms that sell them, tech has become as important to wine producers as the gods of old were to their ancestors.
One company advocating for a more data-driven approach to alcohol is Tastry, a sensory sciences firm that uses advanced chemistry, machine learning, and artificial intelligence to match consumers with wines they will love.
Founded in 2016, the company boasts some of the biggest names in American wine on its books, with the likes of Phase 2 Cellars, Scheid Vineyards, O'Neill, and Atlas Wine Co all using Tastry to improve their sales.
Tastry founder and CEO, Katerina Axelsson, told AI Business that AI can help ensure that right wines get to the right customers, and revealed her plans for sensory supremacy.
Mmmm, that's a ten
The Tastry team likes to joke it taught a computer how to taste. The algorithm works by analyzing the chemistry of wine and then provides recommendations to individual consumers based on a product they're searching for.
Flavor, aroma, texture, and color are all analyzed by the system, which can then predict how that product will compete in the market from a flavor perspective, claiming more than 92 percent accuracy.
Axelsson noted that such a system could be applied to other markets like coffee and fragrances, but stressed that the team at Tastry is "very focused on the alcohol beverage market right now."
"We had provided a substation amount of consumer personalized wine recommendations in retail and that was already a very successful deployment – we had already proven that Tastry recommendations improved sales, margin, and customer satisfaction.
"The side effect of those deployments however was that brands that were not at eye level were organically getting exposed to consumers. Typically, you buy a label you're familiar with, that's shelved at eye-level, and that is a larger brand as you're comfortable and know what you're going to get. But with our recommender, we level the playing field – meaning the marketing dollars you compete with can be less important."
Let the wine flow
One might have thought that deeply ingrained tradition would make this technology a hard sell to producers; not so, according to Axelsson, who admitted to having expected a lot more pushback than she actually received.
"It was surprising to us because the wine industry has this aura of mystery and that's part of the way you sell wine," she said, stressing that her company's success was due to the return on investment (ROI) being clear.
"We're not trying to replace winemakers, we're making their jobs better and easier. We did have to take the time to educate the industry on what it is that we do, and what the benefits are."
Once trust was established, Tastry was able to embed its technology into the existing workflows of winemaking organizations. Before long, the team caught the attention of some of the larger alcohol brands. Axelsson described how one large conglomerate approached the startup to fully understand the ability of the system to predict consumer preferences.
"They sent 125 blind samples of wine to our lab. Our objective was to test the chemistry, then tell them how consumers had scored those out of five stars in the US market. They already had thousands of reviews and focus group data, et cetera – we provided the prediction, they provided the result, and we had predicted every single one within a tenth of a point, or with around 93 percent accuracy. That blew them away."
"We can test the chemistry of a product and tell you how it will be received in any given market. Imagine as a human, you can taste a subset of blends at any given time, get pallet fatigue, and then go back, reformulate, deliberate – the whole process takes about eight weeks to come up with a blend. We make every possible permeation of a good blend in 48 hours and provide the results."
She went on to add that her team computationally blended one of the conglomerate's portfolio wines, and the process ended up increasing the retail value of that wine by 207 percent and boosting the product score to almost four out of five stars, up from 3.6.
"Because of the steps we've taken and the efficacy we've shown, the industry has embraced us pretty quickly," Axelsson added.
Validation
So how do you train an AI system to taste? Axelsson explained that she and a small group had been working on the model for years. The initial tech was built and paid for before Tastry ever talked to a winery, since it all began during her work as a chemist in the wine industry.
A student of Cal Poly San Luis Obispo, a famous engineering school, Axelsson paid her way through college as a chemist – with some 400 wineries in a 20-mile radius around the campus.
She explained that during her stint as a chemist, she was given the freedom to run her own experiments, and spent years training an AI algorithm via blind tasting, although the 29-year-old said she looked at it as more "validating the algorithms" than training.
Across the pond
After graduating in 2014, Axelsson found herself running Tastry alongside a team of data scientists.
When asked whether the company would look to move into other beverages, like beer or even soft drinks, she admitted that there's been some interest, but despite launching a pilot beer recommender for certain US chains, her team is "very focused on wine."
"We understand the industry and know it very well, it just takes time for us to refine the product and vertically integrate it into just one industry.
"We're taking our time and talking to everyone in the supply chain – we're just really focused on wine and will then slowly move into beer."
Axelsson did reveal Tastry's plans to take its offerings across the Atlantic, suggesting that by the end of this year, the company will be opening a lab "somewhere in Europe." Having admitted to growing a database of wines in the UK, the CEO said to expect Tastry recommenders in stores early next year.
Keep up with the ever-evolving AI landscape
Unlock exclusive AI content by subscribing to our newsletter.
You May Also Like
---