Global Business Leaders Explore Enterprise AI at The AI Summit New York
Global Business Leaders Explore Enterprise AI at The AI Summit New York
Global Business Leaders Explore Enterprise AI at The AI Summit New York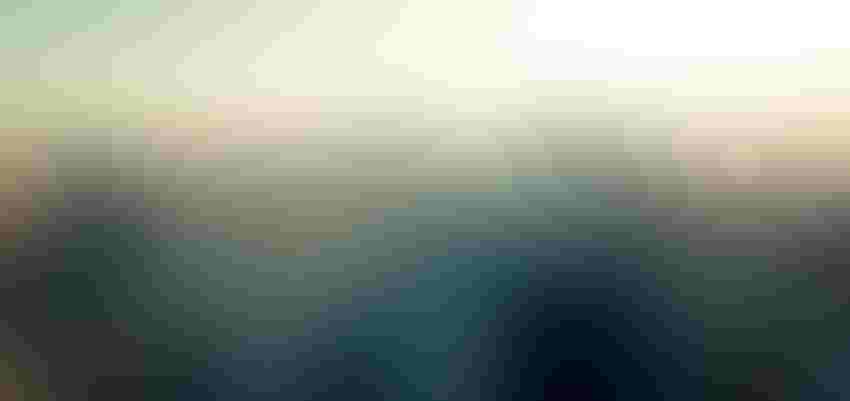 Yesterday the 4th AI Summit was held at the Convene in Times Square in New York, and it was yet another successful event. The Summit gathered a broad range of 
CxO enterprise business leaders

 under the same roof, as well as the world's 

foremost innovators

 in this space - anything from 

tech giants

 through to the most 

inspiring start-ups

.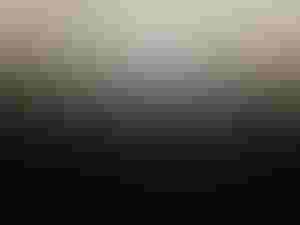 The choice of location was New York, as it is America's business capital, home to some of the largest Fortune 500 corporates in major industries such as finance, law, and healthcare. Hosting the AI Summit in New York united CxO-level business leaders with the world-leading AI innovators that have the ability to transform the way their companies do business.
During the event AI Business caught up with some of the speakers to see how they experienced the summit, what conversations they were having, and where they see AI in their business in the future. The first one up was Nick Gaylord from CrowdFlower.
So tell me, Nick, what do you think about the event so far?
"I  think this is a fantastic event!", Gaylord said. "As a senior data scientist on a product team, a lot of my time is spent talking to people about the technical details of what we're building, and that's great, but it's really wonderful to be at an event that is more focused on the business value of adopting artificial intelligence solutions, and where this trend is going to go"
"I'm learning a lot and I'm glad to be part of the conversation!" - Nick Gaylord - CrowdFlower.
Looking ahead, what role do you see AI playing in your company in the future?
"AI is going to play an increasing role in CrowdFlower", Gaylord said, elaborating on how their company has recently partnered with Microsoft in order to build AI platforms. This new product, 'CrowdFlower AI', is Microsoft's machine learning-powered platform that integrates directly with the data collection platform CrowdFlower's already had.
"This is so people have a seamless end-to-end solution for collecting training data, building models iterating that process so AI is going to be absolutely central of what we do moving forward", Gaylord said.
Present at the event was Clayton Clouse from FedEx who delivered his speech "A Sherpa's Guide to AI and Machine Learning", giving the attendees an insight into how the delivery company can use AI to improve their services.
Clayton, how are you enjoying the event so far?
"It's been really useful! There's a lot of good presentations and the use-cases help people understand what's possible", Clayton says. "Despite that it's not always directly related to what they're doing, you can generalise from that, and I think those can be really useful, at least for me", he said.
"Another reason for my attendance, aside from connecting with like-minded folks, is that it helps me get my creative juices flowing", Clayton said, explaining how he can draw from any of the industries, from medical to pharmaceutical, and look to how he can implement that into improving their services at FedEx.
Josh Neland from Accenture did also present at the AI Summit, and we wanted to touch base with him to explore the future plans of Accenture, as well as how they found the event.
Looking ahead, what role do you see AI playing in your company in the future?
"We've been using AI for the past ten years to help our internal operations, so we have hundred thousand people doing work for our customers, and our customers want those employees to be as effective as possible", Neland says. He explains how Accenture are continuing to invest heavily in AI to figure out to offload the most tedious work that their employees have to do, in order to spend more of their time working on the really valuable stuff that clients want.
How are you enjoying the event today?
"It's fantastic! It's a good mixture between higher-level discussions in business, which is typically where the disconnect comes between the technology not knowing about high-level problems, and then linking that back to specific takes on technology which is interesting", said Neland.
What sort of companies and people have you met, and how are your conversations?
"I have met people from anything from industrial companies to fashion companies" Neland says, highlighting the broad range of attendees at the summit. "We've had a lot of discussions on how to get started, looking at questions such as should you bring in a vendor first, or should you start with a list of problems".
"How do you get started is generally the big question on everyone's minds", Neland says.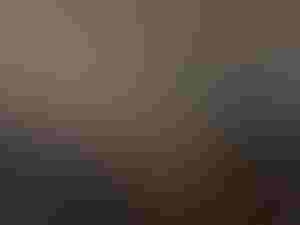 One of the speakers closing the AI Summit was Juergen Schmider from Pfizer, and AIBusiness caught up with him right before his speech.
Talking about the role AI will play in Pfizer in the future, Schmider says that it's recognised as an important new factor in digital innovation and there's a lot of interest in many different departments of the company in AI.
Are you enjoying the event so far?
"Very much so! I get to meet a lot of people from different businesses as well, and learning how they implement AI while also recognising that the use cases are not that different after all, in many cases. It's good to see those examples and learn from them!", Schmider says.
What sort of conversations are you having?
"All kinds of networking conversations, from vendors who are presenting their case, to colleagues who are basically in the same situation as I am, who are looking for new applications with AI, or having a problem and looking at how AI can facilitate that", Schmider says.
AIBusiness also caught up with one of our returning attendees, Josh Sutton from Publicis Sapient, to hear about what role AI plays in his company.
"We're looking at AI on behalf of our clients as one of the most transformative types of technology that's out there. Similar to what the Internet was and then mobility was, we view AI as that next wave of helping companies to digitally transform themselves", Sutton said.
How are you finding the event today, so far?
"The event is great! It's always wonderful to meet a large number of people from both clients as well as practitioners in the industry to talk about the latest developments and how AI is actually being used to solve business problems".
"It's great that it's not just in a theoretical sense, that's what I personally love about these events".
Sutton also praised the variety of the attending companies and industries, saying how the topics of conversation are really focused on a wider range of uses of AI than what he's seen in the past.
"People are starting to move beyond just thinking about chatbots and simple solutions, and focusing more on comprehensive enterprise solutions, or ways they can improve the actual insights that they generate for their company".
Closing the presentations in Stream I was Jan Neumann from Comcast, who seemed very pleased with the AI Summit. We asked him how he was enjoying the event.
"Very much so! It's very interesting talks, and it's definitely a little more business focused than the usual research-focus that I have, but it's very interesting!"
What kind of conversations are you having?
"I had a very interesting conversation with somebody from the BBC and Capital One", Neumann said. He explained how it's very interesting when you go beyond the talk, to kind of understand how these companies all face very similar challenges.
"This is very valuable because there is only so much you can say in your talks publicly, and then what you can basically learn from each other if you go a little bit more specific of the record, so that is always the most valuable part".
What role do you see AI playing in your company in the future?
"I definitely see AI playing a big role, both in what I talked about today, about improving our product, operations and overall efficiency", Neumann said.
"When you look at the kind of competition that we are facing with Google, Facebook and Amazon, AI is at the core at pretty much any product or even internal processes, so it will definitely play a very large role".
Keep up with the ever-evolving AI landscape
Unlock exclusive AI content by subscribing to our newsletter!!
You May Also Like
---