ignio Showing "Tremendous Traction with Fortune 500 Companies" Says Creator Dr. Harrick Vin
ignio Showing "Tremendous Traction with Fortune 500 Companies" Says Creator Dr. Harrick Vin
ignio Showing "Tremendous Traction with Fortune 500 Companies" Says Creator Dr. Harrick Vin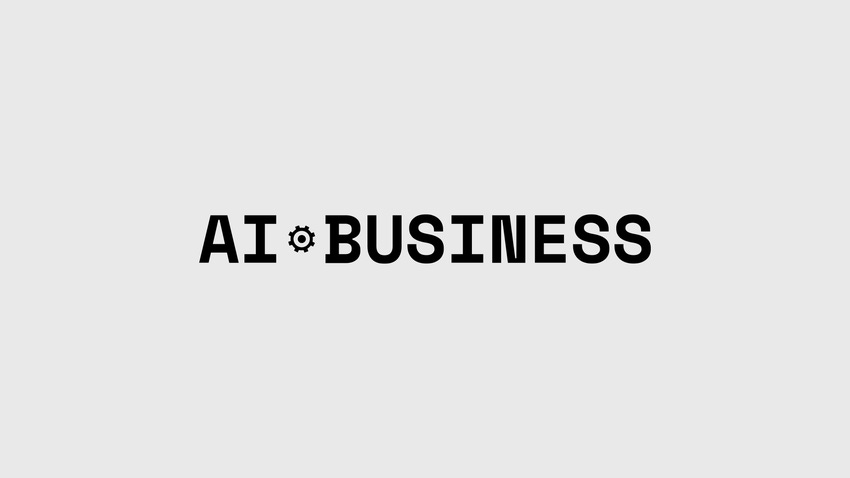 AI Business recently caught up with Dr. Harrick Vin, VP and Global Head of Digitate, a Tata Consultancy Services venture, and the man behind ignio, the leader in cognitive systems for enterprise IT Ops.     
We last spoke to Harrick before his keynote at The AI Summit in London in May, so were keen to find out about ignio's enterprise progress since then, as well as hear Harrick's thoughts on the current state of play of AI in business, looking ahead to his second keynote at The AI Summit in San Francisco on 28-29 September.
Dr. Harrick Vin, Chief Scientist and Creator of ignio
ignio is a unique piece of enterprise software – so what are the key features that set it apart in the enterprise IT operations space? Harrick details several areas:
"With its Innovative Cognitive Methodology, ignio mimics how a human brain works. Because of this, it is able to perform a wide range of activities, including procedural, investigative, analytical and exploratory, without explicit instructions. This allows ignio to adapt quickly to enterprise context and continuous changes, as well as perform complex tasks.
"ignio also has Pre-built Knowledge: as you know, TCS has been managing application and infrastructure for Fortune 500 enterprises for more than 30 years. ignio comes pre-loaded with this operational knowledge, which significantly reduces the time to value for enterprises.
 "And our Focus on IT Operations is where we excel. We see IT Ops as an area where we can bring about immediate benefits to customers using a cognitive system like ignio. Our enterprise customers increasingly see IT as the key in transforming their businesses. ignio plays a key role in that transition".
At The AI Summit in London, Harrick told us a bit about ignio's partnership with Nationwide and how it is able to solve their batch job challenges. In the few months since then, Harrick says ignio has seen "tremendous traction with Fortune 500 enterprises".
He details a couple more of the key use cases ignio helps with, beginning with Rapid Employee Onboarding in the energy sector:
"ignio fully automates the end-to-end process of onboarding an employee or updating their profile within an enterprise. To do so, ignio taps into and updates a variety of IT systems (including AD, IAM, email, accounts), security, facilities, and more to get the employee up and ready to go. Because of this, for one of our customers in the energy sector, the time to on-board an employee has reduced from several days to less than two hours. This has led to significant improvements, both in employee productivity and satisfaction.
Another is in the media research space, where ignio's ability to quickly resolve problems has saved time and increased productivity:
"In most enterprises, troubleshooting an IT incident to identify the root cause takes more than 80-90% of the total time required to repair the incident. This is caused by organisational layers and information silos. ignio self-learns enterprises' context, constructs a 360-degree view of enterprise IT and operations, and then uses this context to automate troubleshooting activities without any explicit instructions for different applications and incidents. For one of our customers in the media research space, this has not only reduced the incident handling time from hours to minutes, but it has also enabled us to deliver sustainable and scalable automation benefits".
Having already made a big impact on the enterprise, where do ignio go from here? Harrick explains the future strategy in both the short- and long-term:
"The short-term strategy is to keep augmenting the effectiveness of ignio by increasing the breadth and depth of pre-built knowledge. This is resonating very strongly with our customers".
"In the near-term, we will continue to focus our resources and energy around IT Ops. It's keeping the team extremely busy. There are new innovations that we are building that will further enhance what ignio is delivering today. We also get a lot of new use cases that customers are asking us to address with ignio, which we can't wait to share with you in the near future.
"Over the long-term, we will work closely with technology partners to leverage ignio's cognitive platform to enhance their solutions. There are very exciting things that our partners are thinking about and we can't wait to bring those solutions into market.
Thinking about the challenges surrounding ignio, and AI in business in general, Harrick cites the current misconceptions about artificial intelligence as a key barrier to overcome.
"Many people immediately think of Skynet from the Terminator movies or HAL from 2001: A Space Odyssey where the machine has developed consciousness and begins to harm human beings.
"Or people associate AI with a machine that can converse with you, a car that can drive itself, etc. As a result, enterprises question whether AI is ready for the business environment".
The solution, he says, is the right education – dispelling the myths surrounding AI and focusing on what technology is best for their customers:
"We are doing a lot of education with our customers to help them understand why ignio is purpose-built for their enterprise needs. We share with them the different types of AI technologies and how they work, and what technology combinations are best suited for them".
At The AI Summit in San Francisco on 28-29 September, Dr. Harrick Vin will deliver his keynote entitled Scaling AI for enterprise operations.
He will be joined by fellow CxOs from the world's leading AI software developers and enterprises, gathering to explore the huge opportunity that AI presents all major industry verticals.
To find out more, and to register to join us at the event, visit: theaisummit.com
For the latest news and conversations about AI in business, follow us on Twitter, join our community on LinkedIn and like us on Facebook
Keep up with the ever-evolving AI landscape
Unlock exclusive AI content by subscribing to our newsletter!!
You May Also Like
---