Ipsos "Intend to Lead the AI Charge in Market Research" Says Associate Director Robert Kettrick
Ipsos "Intend to Lead the AI Charge in Market Research" Says Associate Director Robert Kettrick
Ipsos "Intend to Lead the AI Charge in Market Research" Says Associate Director Robert Kettrick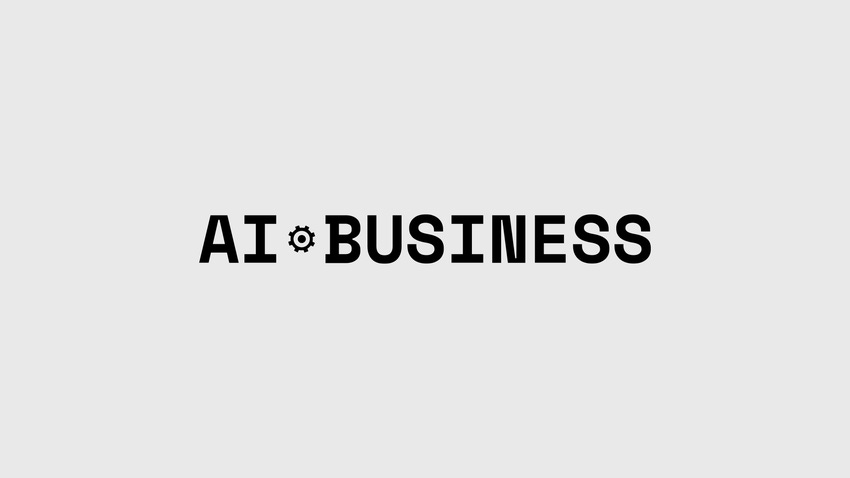 AI Business recently caught up with Robert Kettrick, Associate Director at market research giants Ipsos MORI. Rob is part of Ipsos' Loyalty specialism, which advises many of the world's leading businesses on measuring, modelling and managing their customer and employee relationships.
We spoke to Rob to hear about Ipsos' position within the AI marketplace – both now and in the future – and to get his thoughts on the inaugural AI Summit in London in May.
Robert Kettrick of Ipsos MORI
When conducting customer surveys, Ipsos are already using natural language processing to prompt further, more specific feedback from customers responding to open-ended questions.
Rob explains: "If, for instance, a customer comments that their 'experience in the shop was great, the attendant delivered good service' the system would automatically come back asking 'what was it about the attendant's service that was good?' This type of simple but effective technology nudges the customer to develop their points and produces a richer level of detail for our text analytics tools to mine and, ultimately, feedback for our clients to work with."
Traditionally, large scale CX tracker surveys are based on reflective accounts captured days or even months after the experience. But the next step, Rob points out, is to conduct surveys in real-time.
"Real-time customer feedback is where the industry is heading. This not only allows businesses to accelerate their learning and react quicker at a strategic level, but also opens the opportunity for survey systems to cross over into service recovery as critical incidents can be flagged and companies can contact their customers to remedy an issue or address a specific concern." However, he cautions that "this trend is not without its challenges, as it's difficult for a business to experiment with their performance measurement systems and key metrics. Changes to questionnaire design or the capture mechanism can make comparing results with previous tracking data more difficult, reducing the ability to benchmark performance against previous years, or the metrics could be bonus linked so any perceived tinkering becomes a political point of contention. This can create a degree of conservatism when it comes to these larger tracking pieces."
More broadly, as a company, Rob explains that Ipsos are looking for better efficiency in their processes and speed in their delivery with a focus on what they call the Four S's: Security, Simplicity, Speed and Substance. Indeed, with clients wanting their results back more and more quickly, last year Ipsos launched an 'overnight testing' offer for new concepts and propositions. Rob describes how it works:
"To enable clients to receive results within 24 hours, the research is fielded by the UK team but the data is sent to our offices in a different part of the world in order to gain the time difference and use the night to process and chart the findings – for example, while the UK team are sleeping, the work continues in Australia and the report is being pulled together as the UK sits down for breakfast. This is a rather manual way to achieve the result but we are working to extend our automation capabilities and deliver overnight results without the need for this global choreography."
However, whilst Ipsos are making steps towards smarter processes and greater use of automation, there is much room to go. Rob adds that The AI Summit in London demonstrated to him the potential of AI and brought about a level of awareness he hadn't seen before.
"It was one of the best events I've been to in terms of the quality and authority of the speakers. It certainly changed my perspective on how present-day a lot of this so called 'future thinking' is, with AI solutions being successfully used and championed by a whole range of different companies. If a robot can conquer Go, then I'm sure it can learn to check tables and chart data – critical but ultimately the less exciting parts of the insight process."
Ipsos prides itself on its curiosity. Whilst the benefits of AI within quantitative are obvious, already thoughts are turning to what AI could also offer within the altogether more 'human' world of qualitative research.
One big thing for Ipsos", Rob explains, "is utilising the full power of video as a capture and reporting tool, as opposed to the traditional 50+ PowerPoint slides. We love using it, to record fieldwork and communicate the findings in customers' own words, and our clients love watching them but the results are hard earned as it's a labour-intensive process. A lot of researcher time is required to scour through hours of footage and pan for the insight gold. So we've been speaking to a number of image and pattern recognition start-ups that could potentially allow us to fast track this process using AI – not removing the human but allowing them to be more efficient and avoid drowning in the wealth of material that can be produced after hours of qualitative interviewing."
"[The AI Summit] certainly changed my perspective on how present-day a lot of this so called 'future thinking' is, with AI solutions being successfully used and championed by a whole range of different companies"
At some point, though, Rob recognises that few parts of the research industry won't be touched by cognitive and artificially intelligent solutions.
"We are exploring possibilities and constantly speaking with partner organisations that can further develop our thinking and ambitions in the space. It's a cliché but we are yet to scratch the surface here. Some bold figures on number of industries and percentage of jobs were mentioned at The AI Summit and Ipsos, as a company that takes its 'Game Changers' tagline seriously, intend to be leading the charge in market research and embracing the change that is afoot far wider than simply our industry."
Rob attended The AI Summit in London on 5 May along with over 400 CxOs from the world's leading enterprises. The second, larger AI Summit takes place in San Francisco on 28-29 September, where 600+ CxOs will gather for a two-day flagship event. To find out more, visit: theaisummit.com
For the latest news and conversations about AI in business, follow us on Twitter, join our community on LinkedIn and like us on Facebook
Keep up with the ever-evolving AI landscape
Unlock exclusive AI content by subscribing to our newsletter!!
You May Also Like
---