Keolis, Ericsson, and Intel test 5G-equipped autonomous buses in Stockholm
Keolis, Ericsson, and Intel test 5G-equipped autonomous buses in Stockholm
The vehicles can be controlled remotely in case of emergency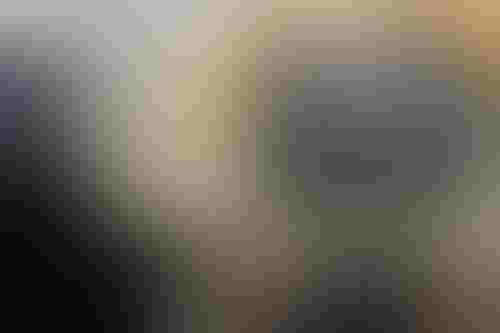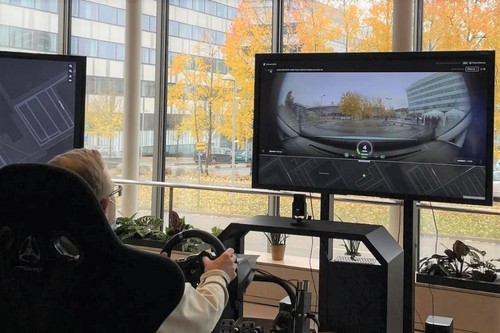 The vehicles can be controlled remotely in case of emergency
European public transport giant Keolis has trialed a 5G-equipped self-driving bus in Stockholm, Sweden, just a stone's throw away from Ericsson's company headquarters.
Ericsson joined the project, along with Intel, Telia, automotive electronics specialist T-Engineering, and Urban ICT Arena, the testing ground for smart city tech located in Stockholm's Kista Science City.
The electric buses can be monitored remotely and feature onboard sensors to alert staff in potential emergencies, or when passengers leave objects behind.
"On today's buses, you can turn to the driver for help. It is a security for the passengers, especially for older [people], that you feel welcome and taken care of," said Jan Jansson, mobility services developer at Keolis.
"With the help of new technology, we can create the same experience on self-driving buses. It can be about quickly getting in touch with the operators in the control tower via simple digital interfaces on the buses."
Like having a driver
Headquartered in Paris, Keolis manages transportation services all over the world. Its work isn't limited to buses – the transportation company operates trams, rental bikes, water taxis, cable cars, and trolleybuses.
In recent years, it has shifted its attention to electric transport, but it has also thrown its hat into the autonomous ring.
Keolis is working on driverless shuttles in La Défense in the French capital, collaborating with Navya, a French manufacturer of self-driving shuttles, since 2016.
Keolis has also dabbled in automated metro systems in Shanghai and Hyderabad, India.
On its latest project, 5G connectivity was handled by Telia and Ericsson, while Intel focused on analytics in the bus for increased passenger safety.
T-Engineering delivered the vehicle and self-driving technology, working closely with Ericsson to integrate the minibus with the control tower.
The project was also backed by Vinnova and Drive Sweden.
The same companies previously collaborated last September, when they installed a temporary driverless minibus route on the island of Djurgården, Stockholm.
The eventual aim of this latest scheme is to create sustainable autonomous public transport fleets that are both cost-effective and environmentally friendly.
The vehicles are connected to a high-performance 5G network which enables real-time communication, allowing operators to remotely take over the vehicle if required.
"The 5G network's unique technical features, including extremely high data speeds combined with low latency, means that the connected buses can respond in real time to commands from the centralized control tower," said Marcus Gårdman, lead design technologist at Ericsson.
"This delivers a critical and powerful foundation for the safe and secure remote-control of vehicles and is an important step to manage buses and public transport in a smart and sustainable way."
Shuttle me this
The autonomous bus market is growing with the rest of the driverless car industry, and plenty of players are emerging to grab a slice of the pie.
In October, German car part maker ZF invested in British autonomous vehicle startup Oxbotica – with the pair planning to develop a Level 4 self-driving system for use in passenger transportation.
In the summer, Hyundai began testing Level 3 'RoboShuttles' on the streets of Sejong City, South Korea.
The RoboShuttles are based on four-door Hyundai H350 commercial vans (known locally as Solati) that are fitted with autonomous driving technologies – including some Level 4 tech developed in-house by the company's Autonomous Driving Center.
Meanwhile, America's largest fleet of autonomous electric shuttles can be found on the streets of Colorado.
The Mines Rover can hold six seated passengers and are free of charge – shuttling riders between the Colorado School of Mines in Golden and key destinations in the city and around campus.
Keep up with the ever-evolving AI landscape
Unlock exclusive AI content by subscribing to our newsletter!!
You May Also Like
---