Mercedes drops out of the autonomous taxi race
Mercedes drops out of the autonomous taxi race
"We don't compete in any race that we can no longer win," a spokesperson said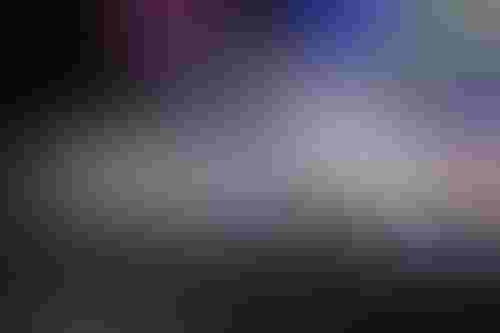 Hitting the brakes on mobility ambitions
German automobile giant Mercedes-Benz has stopped trying to develop autonomous taxis, admitting it was unlikely to win, and would struggle to make a profit.
The company plans to continue to provide smaller autonomous features for its luxury cars, such as self-parking and lane assist, but is unwilling to compete with companies like Waymo in developing fully autonomous systems.
Leaving it to the tech guys
Mercedes had hoped to share the cost of developing self-driving technologies with rival German carmaker BMW. Back in February 2019, the two companies announced they would collaborate on tools and technology for autonomous systems, but things soon went awry.
"BMW Group and Mercedes-Benz AG were unable to hold detailed expert discussions and talk to suppliers about technology roadmaps until the contract was signed last year," the companies said in a joint statement this June.
"In these talks – and after extensive review – both sides concluded that, in view of the expense involved in creating a shared technology platform, as well as current business and economic conditions, the timing is not right for successful implementation of the co-operation."
The end of the partnership also marked the end of another ambition for Mercedes – becoming a mobility provider. Under Dieter Zetsche, the company had planned to provide a range of mobility services. But with Ola Källenius at the helm, who took over the company and its parent Daimler in May 2019, that dream is dead.
"The conversion to a mobility provider is a thing of the past," a Mercedes spokesperson told corporate newsroom RedaktionsNetzwerk Deutschland in a frank interview (translated). "We will move away from it again."
The spokesperson added: "You can't make money with offers like car sharing. Our investors don't just expect sales, but also especially profit."
As part of that reevaluation of priorities, the aim of creating autonomous taxis is equally put on ice. "We don't compete in any race that we can no longer win," the spokesperson said.
"The software is the big sticking point… Waymo consists of IT specialists. They don't care which model and which brand they transplant their software into," the spokesperson continued. "We want to build desirable cars."
This means that Mercedes' self-driving R&D budget has been slashed, although it will continue to work on nearer-term features for its cars. That includes the Level 3 autonomous system Drive Pilot expected in its 2021 Mercedes-Benz S-Class.
The car should be able to help with driving in traffic jams, handle German motorways, and take over when parking. But the human will always need to be attentive and ready to assume control – this is not a fully-autonomous Level 5 setup. From 2024, Mercedes cars will have integrated Nvidia chips to improve functions like Drive Pilot, but they will remain limited in function.
Parent company Daimler is also not giving up on its self-driving ambitions, having acquired a majority stake in autonomous vehicle startup Torc in 2019. Earlier this month, Daimler hedged its bets – announcing it had found a partner to develop self-driving technology for its trucks. It chose Waymo.
Keep up with the ever-evolving AI landscape
Unlock exclusive AI content by subscribing to our newsletter!!
You May Also Like
---