Mobileye's autonomous vehicles take to the mean streets of New York
Mobileye's autonomous vehicles take to the mean streets of New York
With a person in the driver's seat, though seldom placing their hands on the steering wheel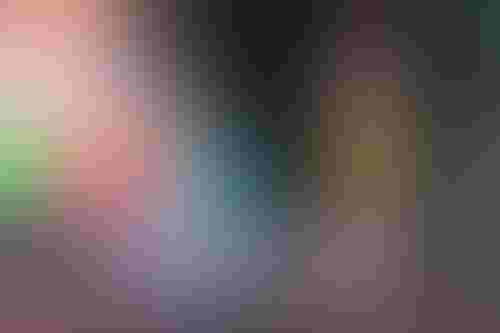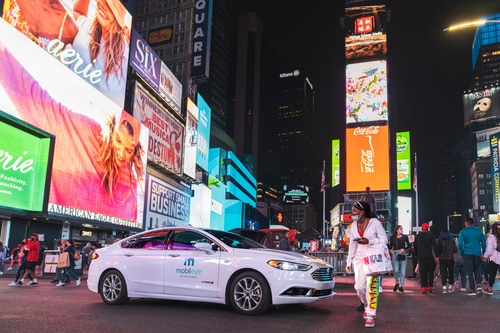 With a person in the driver's seat, though seldom placing their hands on the steering wheel
Intel's Mobileye has launched autonomous vehicle testing in New York, after becoming the first company to obtain the necessary permit.
The largest city in North America is one of the most difficult to navigate, with rampant jaywalking, high traffic density, and aggressive drivers among the obstacles vehicles must endure.
At a media event held at the Nasdaq office, professor Amnon Shashua, CEO at Mobileye, presented videos of the cars equipped with the company's hardware driving around some of the city's most famous landmarks, including Times Square and Radio City Music Hall, as well as dealing with adverse weather like heavy rain.
"Driving in complex urban areas such as New York City is a crucial step in vetting the capabilities of an autonomous system and moving the industry closer to commercial readiness," Shashua said.
Hey, I'm driving here!
Mobileye began testing its self-driving systems on Germany's Autobahns in July last year, a significant move, given AV trials in the country had up until that point taken place in closed and simulated environments.
Aside from the US and Germany, the Intel-owned company has previously tested cars in France, Korea, and Israel. It had also partnered with Willer, a Japanese transport operator, to launch an autonomous robotaxi service in Southeast Asia.
The cars driving around New York are equipped with cameras, but not depth sensors; Mobileye says its True Redundancy approach first "doubles down" on the computer vision subsystem, before adding a lidar/radar subsystem for redundancy.
During tests, a person is always in the driver's seat, though seldom placing their hands on the steering wheel – according to the 42-minute video.
The "unedited" Mobileye autonomous vehicle ride
Mobileye's footage shows a car maneuvering around double-parked vehicles, driving through tunnels and across bridges, and handling visual noise and light pollution in districts like Manhattan.
"Only a bit of algorithm tuning" allows its cars to "easily handle" the latter, Mobileye said.
The company claimed the pilot in New York "demonstrates the vast capabilities of its AV technology and proves how its unique approach is enabling rapid geographic and economic scalability."
Ford vehicles were used in this particular project, but Mobileye will also be developing advanced driver assistance systems (ADAS) for Toyota, to be used in multiple vehicle platforms produced by the Japanese car manufacturer over the next five years.
In May last year, Intel acquired Moovit, an AI and big data analytics startup which tracks traffic and transit movements, for around $900 million. Following that purchase, Moovit was integrated into Mobileye while retaining its brand and existing partnerships – with a view to using its data as part of autonomous vehicle deployments.
Keep up with the ever-evolving AI landscape
Unlock exclusive AI content by subscribing to our newsletter!!
You May Also Like
---