Oxbotica and Transport Research Laboratory publish code of practice for off-road autonomous vehicles
Oxbotica and Transport Research Laboratory publish code of practice for off-road autonomous vehicles
The document outlines how to plan for, and prevent, potential off-road issues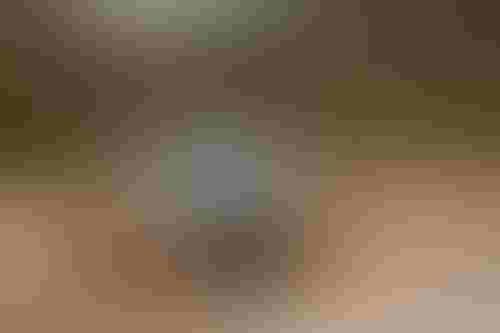 The document outlines how to plan for, and prevent, potential off-road issues
British autonomous vehicle developer Oxbotica has teamed up with the Transport Research Laboratory (TRL) to pen a code of practice for safe autonomous vehicle deployments in off-road environments.
The document details what safety protections and worksite changes would be needed for an off-road deployment, and outlines specific examples of issues that could arise.
Such scenarios include a farm using a 4G mobile network to stream video to a control room for monitoring purposes, with a music festival taking place on adjacent farmland; the document looks at how increased network usage could impact autonomous systems.
Its authors say the code of practice seeks to produce "high-level guidance to organizations, in all sectors of the off-highway industry, on the ways in which working practices should be adapted to ensure that the adoption of automation is as smooth and safe as possible."
I've got a brand-new combine harvester
Oxbotica and TRL said their code of practice would help standardize deployments in off-road environments such as mines, quarries, and farms, warning that such environments feature more varied hazards and less structured scenarios than public road settings.
Off-road vehicles also have to interact with unpredictable objects in their environment – such as undergrowth or tree branches.
"Consortiums such as this are a key stepping stone in ensuring the safe operation of autonomous vehicles in complex scenarios and enabling the scale-up to full commercial deployment in industry settings," Ben Upcroft, VP of technology at Oxbotica, said.
"It is hoped that off-highway industries will use this code of practice as a starting point for discussion and build on the recommendations made here to develop comprehensive best practice guidelines," Ianto Guy, project lead at TRL, added.
As part of the announcement, Oxbotica showed off a video of a Ford Ranger and Range Rover Evoque retrofitted with its autonomy software and hardware driving in a quarry.
The vehicles were kitted out with a full suite of sensors, including LiDAR, RADAR, and stereo cameras.
Oxbotica recently unveiled an all-weather radar localization sensor for industrial autonomous vehicles in collaboration with Navtech, an English radar manufacturer.
Terran360 sensor supposedly enables 10cm perception accuracy on any vehicle, in any environment, designed to be vibration-resistant, and maintenance-free for 10 years.
In April, Oxford-based Oxbotica announced it secured $14 million in funding from online grocery giant Ocado.
The pair signed a commercial partnership with the view of integrating Oxbotica's software and sensors into several of the retailer's vehicles.
Keep up with the ever-evolving AI landscape
Unlock exclusive AI content by subscribing to our newsletter!!
You May Also Like
---