Pizza-making robotic vending machine to help cut costs
Pizza-making robotic vending machine to help cut costs
New service hopes to ease pressure on restaurants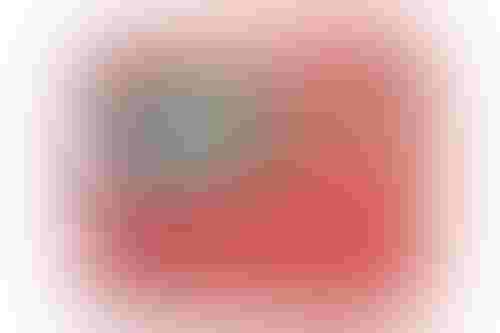 New service hopes to ease pressure on restaurants
Piestro, a food automation group, is launching a new robotic vending machine that makes fresh pizza in three minutes.
According to the company, this new robotic service would slash the costs of making pizza by eliminating retail footprint and labor costs. 
The vending machine, which Piestro spent two years developing, is slated for commercialization in 2023, and features a touch screen where customers can select their toppings and a window where they can watch their pizza being made. 
Restaurants can upload customizable recipes to the machine, which is also fitted with contactless dispensing and payment to eliminate possible contamination points. Customers will be able to order either directly from the machine, or via an app with participating delivery partners.
According to the group, they are responding to changing consumer eating habits in the wake of the pandemic; with people spending increased time at home and demand for take-away and delivery options more pressing than ever before. The result is that restaurants face heightened challenges in ramping up production while keeping costs low – a particularly hard task for some businesses who bore the weight of the pandemic's economic impacts. 
The company says removing the human worker from the pizza-making process will help businesses cut costs without compromising food quality. 
Related story: Fully autonomous pizzeria helps restaurants tackle labor shortages
"Our technology keeps the authenticity of recipes alive and ensures consistent taste and texture every time a pizza is dispensed," said Massimo De Marco, CEO of Piestro. "There is no reason we should lose the local recipes we've come to love or the ability to discover or create new favorites; we can bring automation to the industry and help businesses thrive." 
Robotic assistants are  increasingly being deployed in the food industry as restaurants seek to ramp up operations following the pandemic-induced labor shortage. Food chains such as Chipotle, Jack in the Box and White Castle have all deployed robotic assistants from Miso in their kitchens to help with food prep, while Chili's recently announced the successful trial of a robotic server.
This article first appeared on IoT World Today. Subscribe to the newsletter to get the latest IoT news straight to your inbox.
Keep up with the ever-evolving AI landscape
Unlock exclusive AI content by subscribing to our newsletter.
You May Also Like
---