Pony.ai partners with Luminar as it plans to expand robotaxi fleet
Pony.ai partners with Luminar as it plans to expand robotaxi fleet
The collaboration will see the Iris sensor suite integrated into Pony.ai's upcoming vehicle fleet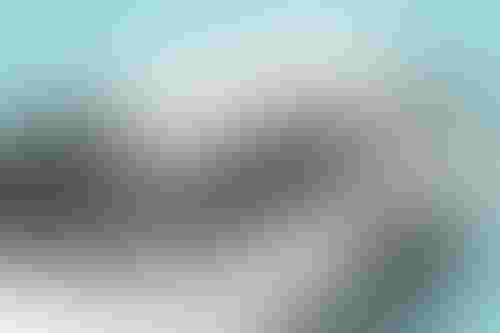 The collaboration will see the Iris sensor suite integrated into Pony.ai's upcoming vehicle fleet
Autonomous vehicle startup Pony.ai is collaborating with Luminar Technologies as part of its push to deploy a cross-border autonomous robotaxi fleet in 2023.
The pair jointly released a new sensor platform to "increase safe, autonomous driving in complex urban environments with an integrated sensor design that leads advanced development to production scale."
The collaboration will see Luminar's Iris LiDAR integrated into Pony.ai's upcoming vehicle fleet, with a multi-sensor 360-degree configuration protruding just 10cm from the vehicle roof.
"Partnering with Luminar is a critical enabling milestone for Pony.ai as we build our next-generation system and prepare for large-scale series production," James Peng, founder of Pony.ai, said.
"Luminar is in a league of their own when it comes to LiDAR and shares our belief that delivering autonomous mobility globally will enable a safe and sustainable future. We're excited to realize that vision together with them."
Evolution
Pony.ai proudly proclaimed that it has driven more than five million kilometers across an operational coverage area of more than 850 km², and has provided more than 220,000 robotaxi rides to date.
"Pony.ai's vision to create a dynamic, vehicle-agnostic autonomous driving system is very impressive, and it has already demonstrated a clear leadership position for Robotaxi development in China and beyond," Austin Russell, Luminar CEO, said.
"We're leveraging the full extent of the technology and product development work we've accomplished over the years, and directly re-applying it to Pony.ai's platform and fleet. This partnership marks a significant milestone towards the realization of safe autonomous Robotaxi services in the years to come."
"This is a true moment in the evolution of vehicle design and innovation," added Luminar's product development SVP, Jason Wojack.
Pony.ai began testing its PonyPilot robotaxi service in Guangzhou in late 2018, and began rolling out a public-facing robotaxi service in California in 2019.
It claims to be the only self-driving company with large-scale deployment across five cities internationally, having a fleet of more than 200 autonomous vehicles.
Peng established Pony.ai after leaving Chinese tech giant Baidu, where he served as the chief architect of its autonomous driving arm.
Peng's co-founder, Tiancheng Lou, also joined from a big tech firm – having spent time as an engineer on Google X's self-driving car project.
The startup's valuation stands at $5.3 billion, following a successful Series C funding round in February.
Peng's former employers are also making strides in the autonomous vehicle market, with Baidu launching a commercial autonomous taxi service in Beijing, operating in and around the city's Winter Olympics venues.
Expansion plans announced by Chinese firms Pony.ai, Baidu, and AutoX come after American ride-hailing rival Lyft opted to get out of the autonomous market, selling its self-driving division to Toyota.
Just a few months prior, Toyota invested $400 million into Pony.ai.
Keep up with the ever-evolving AI landscape
Unlock exclusive AI content by subscribing to our newsletter!!
You May Also Like
---