Siemens launches digital business platform in Nvidia partnership
Siemens launches digital business platform in Nvidia partnership
The news comes as the company seeks to digitize its business, moving to become entirely cloud-connected.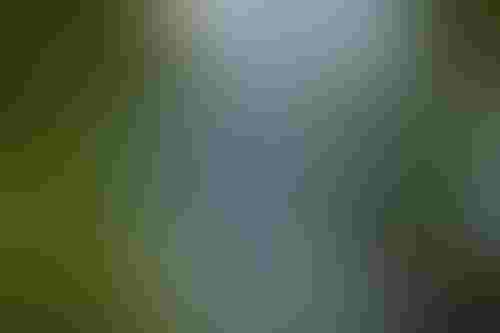 The news comes as the company seeks to digitize its business, moving to become entirely cloud-connected.
Siemens has announced several new developments to its business: launching its Siemens Xcelerator open digital business platform, partnering with Nvidia to launch an industrial metaverse with immersive digital twin development and unveiling Building X, an open AI-enabled suite for net zero buildings.
The company's evolving IoT strategy is a direct response to the economic and geopolitical landscape companies find themselves in today; with businesses still grappling with pandemic-related labor shortages, supply chain challenges and the increasing demand for digitalization.
Siemens Xcelerator
"We know that all of our customers want to make their digital transformation succeed because they have to cope with longer supply chains, increased productivity, the push for sustainability and the push to get faster to market; all of the challenges of our time we're so familiar with," said Peter Körte, chief technology and strategy officer of Siemens AG at a press briefing.
"But we know that for many of our customers today, it isn't easy," he added. "Data is locked in silos applications, they don't drop seamlessly together, the deployment of the solutions takes a long time, it's complex."
This is where the Siemens Xcelerator comes in; designed to accelerate digital transformation with its pipeline of IoT-enabled hardware, software and digital services following the principles of interoperability and flexibility. The platform will also leverage an ecosystem of partners to ensure solutions are rolled out to customers rapidly.
With the launch of Siemens Xcelerator the company says it will "step-by-step transform its entire portfolio" of hardware and software to become modular and cloud-connected. 
Partnership With Nvidia
Siemens Xcelerator will be connected to Nvidia's Omniverse platform, in a collaboration to create immersive, "full-fidelity" digital twins that the groups say will bring industrial automation "to a new level." Using the 3D-design capabilities of Nvidia Omniverse, as well as its intelligence engine Nvidia AI, the groups can create physics-based digital models that give users a previously unseen level of realism. 
"Omniverse will allow our customers to interact with industrial information in a whole new way," says Tony Hemmelgarn, president and CEO at Siemens Digital Industries Software. "With our joint solution, we can enable a customer walkthrough of [a project] with a photo-realistic digital twin … where you can discuss details and request changes in real time."
"The value of a digital twin is how closely we can bring that virtual world and the real world together," he adds. "This real-time photo-realistic rendering capability, as well as Nvidia's AI technology, allows us to make decisions much faster for customers … and also in a way that's accessible to all. We're allowing all people associated with the design process to be able to access this information."
"When Siemens Xcelerator is connected to Omniverse, we will enable a real-time, immersive metaverse that connects hardware and software, from the edge to the cloud with rich data from Siemens' software and solutions," said Roland Busch, President and Chief Executive Officer, Siemens AG. 
Building X
Finally, Siemens is also launching Building X, a new smart building suite that is entirely cloud-based, interoperable, modular and open. The suite is also the first next-generation offering designed and built as part of Siemens Xcelerator and is designed to drive businesses toward net zero by using data to forecast energy consumption and optimize building performance. 
Matthias Rebellius, managing board member of Siemens, describes Building X as the "antidote to data silos." 
"We can now connect all data that smart building systems generate in one single data lake, scaling up smart buildings faster and moving closer to our vision of autonomous, net zero buildings," he said.
This article first appeared on IoT World Today. To get the latest IoT news straight to your inbox, subscribe to the newsletter.
Keep up with the ever-evolving AI landscape
Unlock exclusive AI content by subscribing to our newsletter!!
You May Also Like
---