YouTube stars Good Mythical Morning to use Veritone's synthetic speech platform
YouTube stars Good Mythical Morning to use Veritone's synthetic speech platform
Channel with over 17m subscribers to use MARVEL.ai to create and monetize voices for their content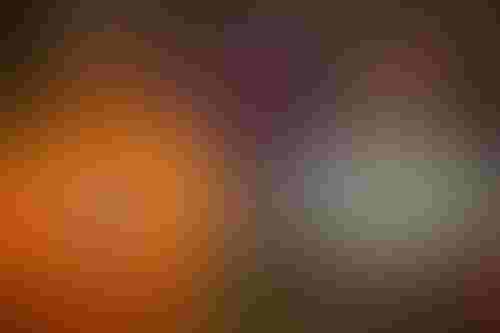 Channel with over 17m subscribers to use MARVEL.ai to create and monetize voices for their content
The highly popular YouTube show Good Mythical Morning is set to use Veritone's AI-powered Voice-as-a-Service (VaaS) product to create hyper-realistic synthetic voices.
Veritone's MARVEL.ai platform allows businesses to create, manage, license, and monetize synthetic speech – including "hyper-realistic" celebrity voices – through AI.
MARVEL.ai customers can request a particular voice model for auto-generated content or attempt to create their own.
Rhett McLaughlin and Link Neal, better known as Rhett and Link, founders of Mythical Entertainment and hosts of Good Mythical Morning, struck a deal with Veritone to use MARVEL.ai to create voices for their content.
Rhett & Link will be able to "level-up their content value by localizing its popular shows, developing new monetization channels, and leveraging their branded voices to create new content opportunities," Veritone said upon announcement.
"Synthetic voice is a fascinating technology and surely part of the future of media," Rhett & Link said. "The opportunity to create our own AI-powered voices was incredibly exciting for us because testing out new and exciting ideas is exactly what we do best at Mythical."
Synthetic voices bring lots of choices
Voice commerce is predicted to hit $80 billion by 2023, according to Juniper Research.
To see what the hype was about, the AI Business team managed to get Sir Patrick Stewart to appear on a recent podcast episode thanks to the help of Uberduck.ai – a free-to-use synthetic voice tool.
To capitalize on the potential growth of voice commerce, Vertione launched MARVEL.ai back in May.
The system itself is capable of producing both text-to-speech and speech-to-speech – and is based on aiWARE, Veritone's proprietary AI engine.
aiWARE also allows MARVEL.ai users to combine top voice engines with other cognitive capabilities –– such as foreign language translation, sentiment analysis, and content classification, to create personalized content at scale.
When Veritone announced its new service, it stressed the need to use it "in a way that is clear, compliant, and used with consent from the voice owners."
An active member of the Interactive Advertising Bureau (IAB) and Open Voice Network, the company stressed that it is dedicated to helping draft global best practices for appropriate synthetic voice content.
Away from its synthetic voice product, Veritone recently acquired talent acquisition startup PandoLogic (formerly RealMatch) in a deal worth around $150 million.
PandoLogic's flagship product, pandoIQ, is an AI-enabled talent acquisition platform that automates and optimizes job ad placements to help companies meet hiring needs while minimizing recruitment ad spend.
This is Mythical
Good Mythical Morning - the YouTube show that will be using MARVEL.ai – first aired in January 2012, and has since amassed over 17m subscribers, and over seven billion total video views.
The show sees hosts Rhett and Link tackling absurd audience questions and playing food-related games
Celebrities and Internet personalities, including Post Malone, PewDiePie, and the late Larry King, have all made appearances on the show.
Each episode generally gains over one million views, with the pair winning several awards, including 'Show of the Year' at the 2019 Streamy Awards.
"We are confident that the pair will surprise all of us with what they are able to create and who they are able to reach through personalization and localization only available through synthetic voice," said Veritone president Ryan Steelberg.
Keep up with the ever-evolving AI landscape
Unlock exclusive AI content by subscribing to our newsletter!!
You May Also Like
---