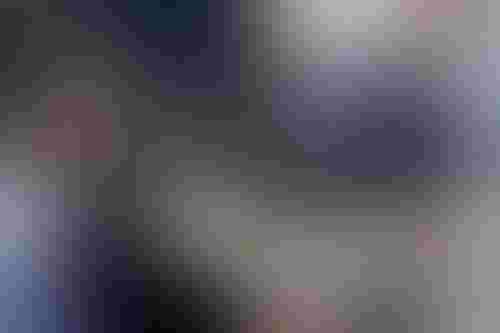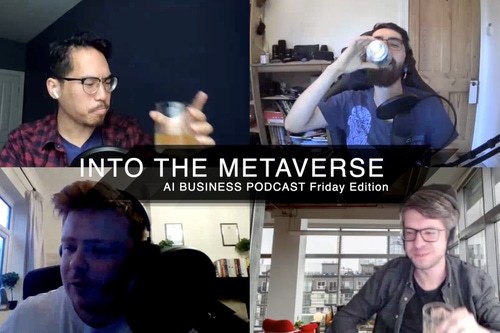 What are we to make of Facebook's latest strategy?
This week on the AI Business podcast, we couldn't resist talking about Meta Platforms Inc. – and all the dumb things Facebook has done before.
We also look into carbon-neutral AI: Northern Europe might be a cold, dark and unforgiving place to live, but it's a perfect location for hot and power-hungry data centers that run AI training workloads.
AI Business · AI Business Podcast 37: Meta morphosis
We start with Meta – a new name for a holding company that owns Facebook, along with Instagram, WhatsApp, and a bunch of other tech subsidiaries.
With its flagship platform facing a string of PR disasters, the people in charge have decided that it was the right time to deliver on the outlandish ideas promoted by The Zuck over the past six months.
Meta's big bet is virtual reality – something that countless other businesses have tried, but invariably failed, to take mainstream. Is it any wonder we have decided to drink this week?
It is true, following its acquisition of Oculus, and with video game legend John Carmack on board, Facebook Meta has some of the best chances of actually delivering on the promise of VR. At the same time, the company's 3D wizardry clearly needs more work – who renders fire like this in 2021? There is nothing impressive or 'life-like' about the tech demonstrated by The Zuck.
Next, with the COP26 summit in Glasgow in full swing, we look at how AI builders can make their models more sustainable. We discuss the specific example of Neu.ro, a company that created a zero-emissions AI cloud in partnership with atNorth (erroneously referred in the podcast as NordDC), operating from Iceland, where servers are powered with geothermal energy.
atNorth is not the only company doing this: in one of our previous podcasts, we looked at the example of Verne Global, another data center operator to feed AI models with renewables.
Sweden, Norway and Finland are all making similar data center pitches – and it makes good commercial sense, with the Nordics enjoying some of the cheapest electricity in the world.
We also cover: Second Life! PlayStation Home! The eventual death of the planet!
Can you find all the f-bombs in this episode?
As always, you can find the people responsible for the circus podcast online:
Keep up with the ever-evolving AI landscape
Unlock exclusive AI content by subscribing to our newsletter!!
You May Also Like
---