AWS re:Invent 2022: AI Takes Center Stage
AWS re:Invent 2022: AI Takes Center Stage
Cloud giant unveils updates to CodeWhisperer, Kendra and HealthLake.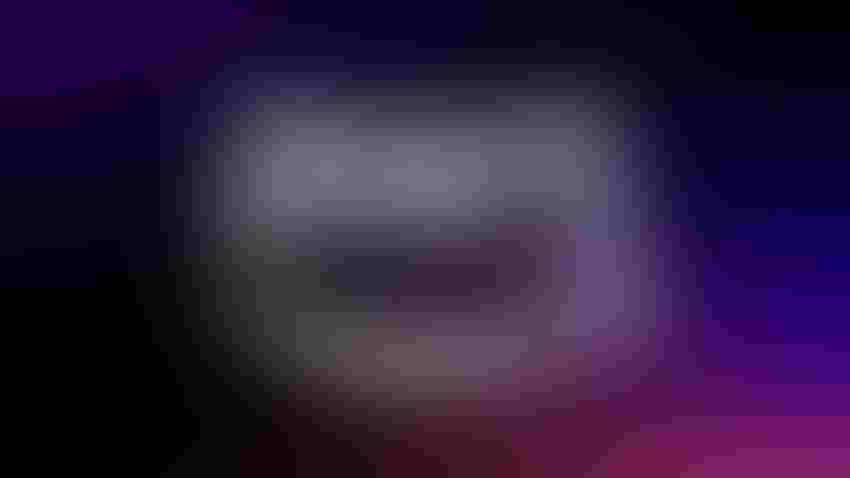 Amazon Web Services used its annual re:Invent show in Las Vegas to showcase a series of new AI and machine learning offerings.
According to the cloud giant, more than 100,000 customers use its ML and AI services for a broad range of business use cases to automate repetitive and mundane tasks, from intelligent demand planning to document processing and content moderation.
Among the new additions to its AI arsenal, AWS announced a series of features and enhancements across its portfolio, including solutions tailored for industry-specific challenges.
Bratin Saha, VP and GM of AI and ML and Amazon wrote in a blog post: "These AI service innovations provide vertical markets and horizontal functions with deeper, real-time insights and cost-saving efficiencies to drive transformation across industries."
AWS Supply Chain
One of the notable additions announced at re:Invent was AWS Supply Chain – a new cloud application designed to improve supply chain resiliency using machine learning.
The supply chain offering is designed to anticipate and respond to supply chain disruptions.
AWS describes it as "an application that improves supply chain visibility and provides actionable insights to help businesses optimize supply chain processes and improve service levels."
Customers would set up a unified supply chain data lake using AWS Supply Chain's built-in connectors, which use pre-trained ML models to extract and aggregate data from supply chain management systems.
The platform then contextualizes that information into a real-time visual map, highlighting current inventory selection and quantity at each location, giving brands the ability to monitor supply chains at scale.
"Customers tell us that the undifferentiated heavy lifting required in connecting data between different supply chain solutions has inhibited their ability to quickly see and respond to potential supply chain disruptions," said Diego Pantoja-Navajas, VP of AWS Supply Chain at AWS.
AWS's supply chain platform comes hot off the heels of a similar offering launched recently by rival Microsoft.
Textract Analyze Lending
Also announced was Amazon Textract Analyze Lending, a new feature designed to improve loan document processing workflows.
The tool pulls together multiple ML models to classify various documents in mortgage packages and extract critical information.
"Customers simply upload their mortgage loan documents to the Analyze Lending API and its pre-trained machine learning models will automatically classify and split by document type, and extract critical fields of information from a mortgage loan packet," AWS said.
PennyMac, the U.S.-based home loan lender and servicer, is among the first AWS customers using the tool.
Analyze Lending is currently only available in several select locations in the U.S., Canada, Europe and Asia Pacific.
New Search Capabilities on Kendra
Amazon Kendra is the company's ML-powered intelligent search service. First debuted at re:Invent 2019, Kendra allows users to search across different content repositories with built-in connectors.
In an update to the search service, AWS expanded the offering to include a tabular search function HTML, meaning customers can find more precise answers faster in HTML documents — whether they're in the narrative body or tabular form, by using natural language questions.
Another Kendra expansion includes wider support for seven new languages — French, Spanish, German, Portuguese, Japanese, Korean and Chinese — meaning customers can ask natural-language questions and get answers in any of the supported languages.
New Capabilities for Amazon HealthLake
Also receiving an update at re:Invent 2022 was Amazon HealthLake, a service that allows health care customers to store and query health data in the cloud.
Among the new additions to HealthLake include Amazon HealthLake Imaging — a new tool designed to allow health care providers and their software partners to store, access and analyze medical images at a petabyte scale.
Also unveiled was HealthLake Analytics — built for users to derive insights from multi-modal health data, like imaging, text or genetics, at the individual or population levels. HealthLake Analytics can then share that data securely across the enterprise.
Enhancements to Amazon CodeWhisperer
Amazon CodeWhisperer, the ML-powered software-coding service, also received a series of updates announced at re:Invent 2022.
CodeWhisperer generates code recommendations — not too dissimilar to the underfire Copilot and the now-defunct Kite.
Updates to the Amazon-owned product include support for AWS Builder ID, meaning developers can enable CodeWhisperer for their IDE within the AWS Toolkit.
Support was also extended for TypeScript and C# languages and AWS APIs, with CodeWhisperer now able to make code recommendations for AWS APIs, including Amazon EC2, AWS Lambda and Amazon S3.
CodeWhisperer is now available in the AWS Management Console, meaning any authorized AWS administrator can enable CodeWhisperer for their organization.
Keep up with the ever-evolving AI landscape
Unlock exclusive AI content by subscribing to our newsletter.
You May Also Like
---