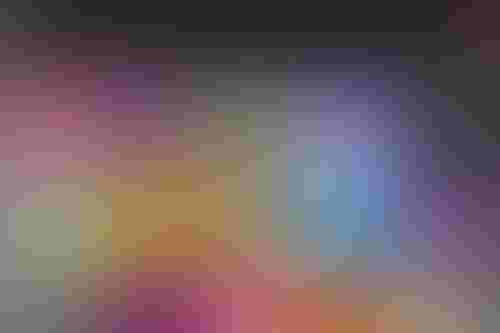 Image Creator may even blur generated faces as a precaution
Microsoft's Bing search engine is adding a text-to-image generator that's powered by OpenAI's DALL-E 2.
Called the Image Creator, the tool is "designed to help ignite people's imaginations and express themselves."
Users type in a description of an image they want to generate and include additional context such as location or activity as well as an art style, and then the system generates the desired image. For example, cats wearing beach shorts surfing in a steampunk style.
"With the new Image Creator from Microsoft Bing you will be able to create images that don't yet exist, limited only by your imagination," wrote Liat Ben-Zur, Microsoft's corporate vice president for modern life, search and devices in a blog post.
Image Creator will soon be available but only in a limited preview for select geographies. The small-scale launch is designed so Microsoft can gather feedback and "apply learnings" before expanding further.
Once available, the tool is accessed by navigating to the Bing Images tab and clicking on "Image Creator," or through the Image Creator icon in the sidebar in Microsoft Edge.
Taking precautions
There has been concern from both businesses and online art communities about generative AI, but Ben-Zur and Microsoft published a second blog post shortly after the announcement to confirm the implementation of "precautions and moderation policies."
"At Microsoft, our teams are focused on the development of tools and techniques that guide people toward the appropriate and responsible use of AI tools, such as DALL-E 2 in Image Creator," wrote Ben-Zur.
She said it would not be showing any of the text strings used as input within the images created. Microsoft may even distort faces - since the AI essentially takes images already circulating online. The company would be working closely with OpenAI to "build, test and review mitigations for our integrations," she added.
"We're excited about the potential this technology holds to help everyone better express themselves and their ideas," she concluded.
The Image Creator tool is powered by the same technology that is in Microsoft's new Designer app, its answer to Canva.
Keep up with the ever-evolving AI landscape
Unlock exclusive AI content by subscribing to our newsletter!!
You May Also Like
---