AI predicts Golden State Warriors to win NBA Finals
AI predicts Golden State Warriors to win NBA Finals
But result contradicts ESPN BPI's choice - who is right?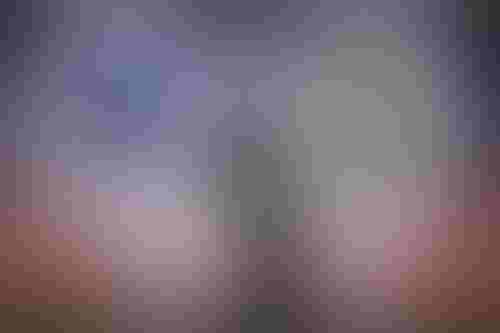 But result contradicts ESPN BPI's choice - who is right?
Unanimous AI, whose Swarm intelligence platform consistently beats movie critics in Oscar predictions, has decided to pick the winner of the NBA Finals.
Tonight is Game 1 of the finals – in a best-of-seven game series − featuring a match-up between the Boston Celtics and Golden State Warriors.
Fans of Stephen Curry rejoice: AI predicts Golden State Warriors will win. And they will prevail after six games.
But there is a caveat: While Unanimous AI had a prediction accuracy of 81% for this year's Oscars, it was 55.6% for the regular season of the NBA.
Figure 1: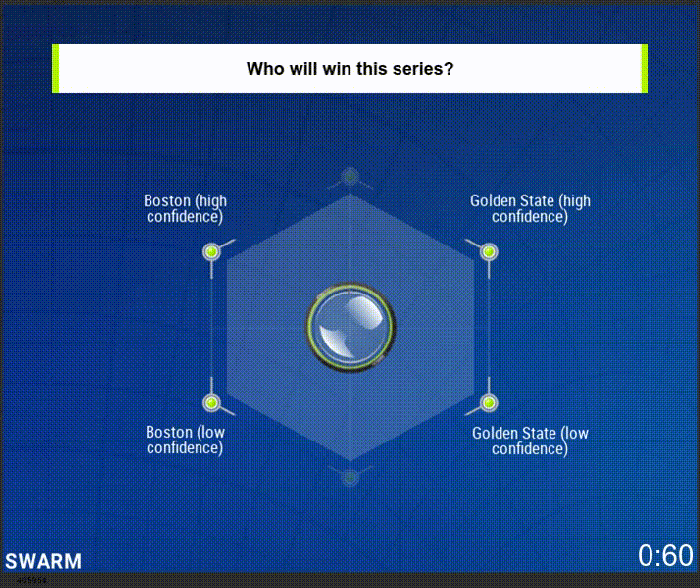 However, Swarm AI still outperformed 96% of bettors, Joshua Sitzer, chief business officer of Unanimous AI, told AI Business.
"If someone simply bet 10% of their bankroll on each of our picks, the final profit for the season was $8,374," he said. "This was much better than the average bettor, which would have lost $2,608 by the end of the season on equally sized bets as us."
Figure 2: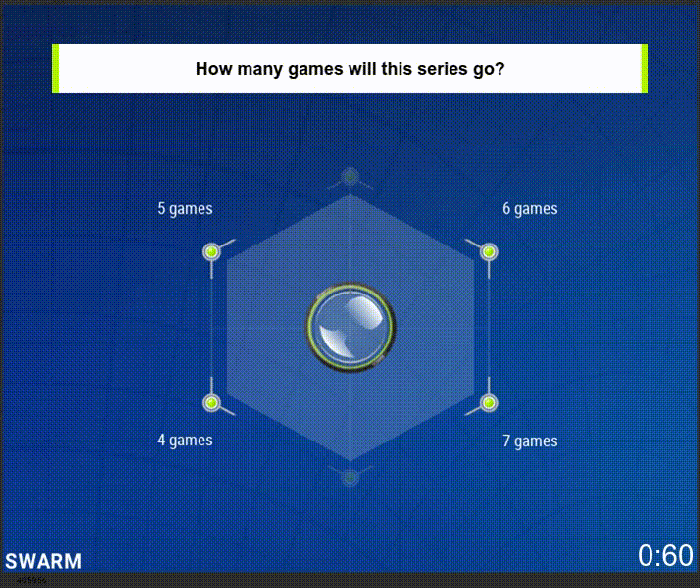 Others' predictions
Bettors also favor the Warriors to win as of today, according to ESPN. Most sports experts also picked the Warriors.
But the analytics tell a different story. Polling aggregator analytics site FiveThirtyEight gives the Celtics an 80% probability of winning. ESPN's Basketball Power Index picked the Celtics as well, at 86%. Both entities are owned by Disney.
Related story: What AI, the NBA and cancer therapies have in common
Sara Ziegler, FiveThirtyEight's sports editor, acknowledged that its analytical model did not get things quite right: The model "absolutely did not see this coming: We gave Celtics just a 12% shot to make the Finals back in preseason, and the Warriors got an abysmal 0.5%."
In contrast, Unanimous uses AI to build a 'hive mind' in which the decisions of a group of people acting in concert are superior than those of individuals. This is different from a vote or a survey, which is a tally of revealed intentions. Rather, the AI incorporates their behavior to come up with what Unanimous AI deems as optimal results.
Keep up with the ever-evolving AI landscape
Unlock exclusive AI content by subscribing to our newsletter!!
You May Also Like
---