AI News Roundup: White House Unveils New AI Collaborations
AI News Roundup: White House Unveils New AI Collaborations
Also – OpenAI bans ChatGPT use in ads, Shell to use generative AI to boost oil production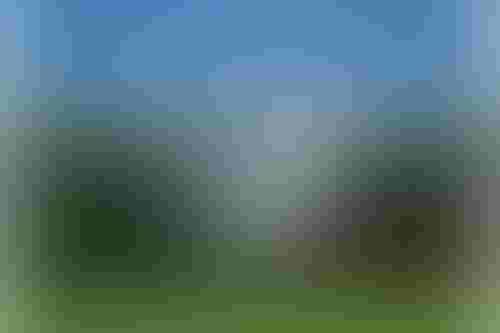 AI Business brings you the latest deals and products from across the AI world.
This week's roundup covers the Biden administration's pledge to support international cooperation on AI, among other developments.
To keep up to date with coverage of all things AI, subscribe to the AI Business newsletter to get content straight to your inbox and follow the AI Business Podcast on Apple and Spotify.
White House backs AI partnerships
The Biden administration is set to double down on international cooperation on AI as part of the government's AI strategy.
A government report states that participation in international programs, infrastructures and data-sharing mechanisms would go towards ensuring the U.S. "remains a central hub within the AI R&D ecosystem."
The administration said it is currently working to address issues of improved access, sharing, management, standards, and common frameworks for data and computational resources to design trustworthy AI. It is prioritizing international collaborations in AI R&D to address environmental sustainability, health care, and manufacturing.
"Strategic international partnerships will help support responsible progress in AI R&D and the development and implementation of international guidelines and standards for AI," the report said.
The Biden administration also said that fostering partnerships with foreign governments and universities would enable the U.S. to identify and attract the best AI talent.
The report notes that half of the current AI experts in academia and industry are foreign-born. To attract new talent to the U.S., federal resources could be used to support university, industry and civil society efforts to host visiting scholars and students with pathways to U.S. citizenship.
The doubling down on partnerships comes as the Biden administration joins global efforts on AI governance. Vice President Kamala Harris has already met with the CEOs of OpenAI, Google, Microsoft and Anthropic, while Senate Majority Leader Chuck Schumer introduced legislation that would force companies to have prospective AI tools audited by a team of independent experts.
OpenAI clamps down on ChatGPT ads
OpenAI is banning a Washington, D.C., lobbying company from using ChatGPT in its ads.
OpenAI took steps against FiscalNote after it included ChatGPT in company materials used for lobbying activities. FiscalNote reportedly removed all references to ChatGPT.
The move marks the first time OpenAI has taken action against an organization over ChatGPT.
However, it may not be the last – as the company is seeking U.S. trademark protection for the term 'GPT,' part of the naming conventions for its models.
Apple bans staff from using ChatGPT
Apple is the latest employer to ban staff from using ChatGPT and other generative AI applications.
The Wall Street Journal reports that the iPhone maker is concerned that its workers could release confidential data by inputting it into such applications. Apple is famously secretive about its tech development efforts.
Apple has also barred workers from using Microsoft-owned GitHub'sCopilot, the AI-powered coding solution.
The list of companies barring staff from using such generative AI applications include JP Morgan, Samsung, Amazon and Verizon among those sharing Apple's concerns. However, OpenAI is launching a business version of ChatGPT where users would have greater control over their data.
NYC schools to lift the ban on ChatGPT
New York City Public Schools, the largest school system in the U.S., is set to retract its ban on ChatGPT, deeming it a hasty decision.
It previously banned the application over fears students would use it to cheat. However, "the knee-jerk fear and risk overlooked the potential of generative AI to support students and teachers, as well as the reality that our students are participating in and will work in a world where understanding generative AI is crucial," wrote David Banks, the school system's chancellor, in an op-ed.
"While initial caution was justified, it has now evolved into an exploration and careful examination of this new technology's power and risks," he wrote.
Banks said school officials have since spoken with tech leaders about the potential such applications could have for good.
Shell to use generative AI for oil production
Oil giant Shell and AI software company SparkCognition are collaborating to accelerate the pace of imaging and exploration of subsurface structures through generative AI.
They hope to use advanced AI algorithms to process large amounts of data and automate analysis as a means to improve the speed of exploration workflows, which could lead to increased oil production.
The traditional method for subsurface imaging and data analysis is time-consuming and costly. The generative AI approach uses deep learning to generate "reliable" subsurface images using far fewer seismic shots — as little as 1% in completed field trials — than traditionally necessary while preserving subsurface image quality, the companies said.
"This offers substantial workflow acceleration and HPC cost-saving opportunities, opening the door to novel applications and further innovation," the companies said.
Keep up with the ever-evolving AI landscape
Unlock exclusive AI content by subscribing to our newsletter!!
You May Also Like
---