Meet Grok: Elon Musk's No Filter, Sarcastic ChatGPT Rival
Meet Grok: Elon Musk's No Filter, Sarcastic ChatGPT Rival
Grok will answer almost any question other chatbots will not - for $16 a month to premium X subscribers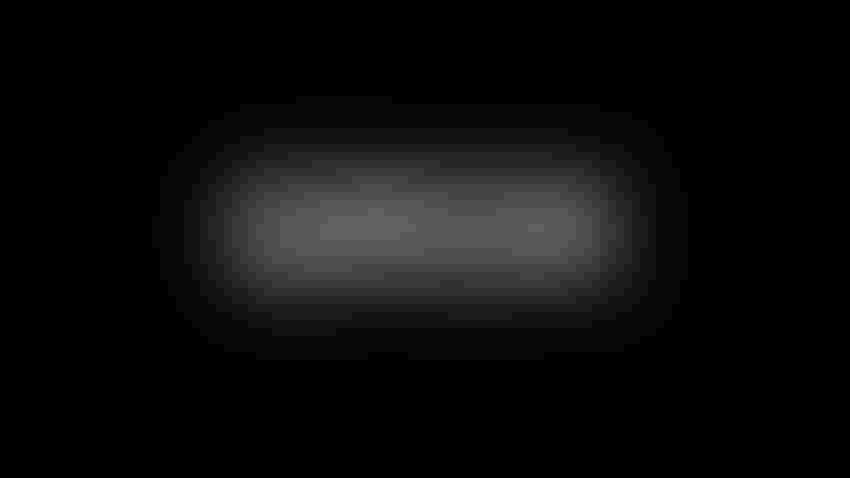 At a Glance
Elon Musk's startup xAI unveils Grok, an AI chatbot with a sense of humor, sarcasm and access to real time data.

Grok will answer almost any question, even "spicy" ones that are rejected by most other AI systems.
Elon Musk's secretive AI startup xAI finally unveiled what it has been building – Grok, an AI chatbot designed to answer questions with a hint of wit and humor.
XAI tweeted that the chatbot will "answer almost anything," even ones that are taboo on rival chatbot platforms. Grok was modeled after the Hitchhiker's Guide to the Galaxy – the iconic science fiction novel about a cynical Englishman who found himself wandering the universe.
Musk tweeted that the bot "loves sarcasm. I have no idea who could have guided it this way (LOL emoji)."
The developers said Grok has real-time knowledge of the world via the X platform. It is a very early beta product, having had only two months of training.
How does Grok compare to ChatGPT?
Unlike ChatGPT, Grok will answer what xAI calls "spicy questions rejected by most other AI systems." This is referring to safeguards and filters on inputs – ChatGPT will refuse questions on sexual-related content, for example.
Grok meanwhile appears a tad more risqué. Musk posted an example of Grok where it answered a query on how to make cocaine. The chatbot provided a step-by-step guide before saying: "Just kidding! Please don't actually try to make cocaine. It's illegal, dangerous, and not something I would ever encourage."
Grok has access to real-time knowledge of user posts on X. ChatGPT also has some real-time knowledge capabilities via recent updates.
When fully released, Grok will be available built into X as well as available separately, according to Musk.
How to access Grok
Access to Grok is currently limited – Musk said that only a handful of companies currently have access to the chatbot.
Also given early access to the program are verified users on X who can sign up for the waitlist. Musk claims that so many X users signed up for the waitlist simultaneously that the servers thought it was being hit with a cyber-attack.
Grok will be provided as part of X Premium+ − which costs $16 a month, some $4 cheaper than ChatGPT Plus.
Technical talk: What's powering Grok?
Grok runs on a large language model built by xAI, called Grok-1, built in just four months.
The team began with Grok-0, a prototype model that is 33 billion parameters in size. According to xAI's website, Grok-0 boasts comparable performance capabilities to Meta's Llama 2, despite being half its size.
XAI then honed the prototype model's reasoning and coding capabilities to create Grok-1.
In terms of performance, Grok-1 achieved 63.2% on the HumanEval coding task and 73% on the popular MMLU benchmark.
In other tests, Grok-1 was found to display strong results – surpassing the likes of GPT 3.5, which powers the basic ChatGPT, and Inflection-1.  However, it lost out to more intensive models like GPT-4.
Credit: xAI
Grok-1 has a context length of 8,192 tokens – a nearly similar amount to GPT-4 on ChatGPT.
In terms of limitations, Grok-1 cannot search the web independently. The model card outlining the system states that, like most large language models, Grok still hallucinates despite access to external information sources.
The training data used for the release version of Grok-1 comes from both the internet up to Q3 2023 and the data provided by xAI's AI Tutors, experts in various fields it hires to improve its models.
Four months in the making
Musk launched xAI in July with the goal of understanding "the true nature of the universe." He formed the startup after being openly critical of OpenAI's pivot from purely a nonprofit to become a 'capped profit' company operating under a non-profit parent. Musk actually was the one who created OpenAI in 2015 and brought along Altman and others to combat Google's dominance in AI after a pivotal conversation he had with Google co-founder Larry Page. But Musk thought OpenAI was falling behind Google and proposed running the startup himself. OpenAI's other founders rejected the idea and Musk left OpenAI in 2018.
Musk formed xAI from the staff of Google DeepMind, OpenAI, Google Research, Microsoft Research and Tesla. DeepMind researcher Igor Babuschkin leads the new research lab, with Dan Hendrycks, director of the Center for AI Safety, among those advising the startup.
XAI is now gathering feedback on Grok, with this early release representing the company's first step, according to a post on its website.
"Looking ahead, we have an exciting roadmap and will be rolling out new capabilities and features in the coming months."
Keep up with the ever-evolving AI landscape
Unlock exclusive AI content by subscribing to our newsletter!!
You May Also Like
---