OpenAI Existence in Limbo as Nearly All Staff Threaten to Quit
OpenAI Existence in Limbo as Nearly All Staff Threaten to Quit
OpenAI's board said destroying the company is 'consistent with its mission.' More than 100 clients contacted Anthropic.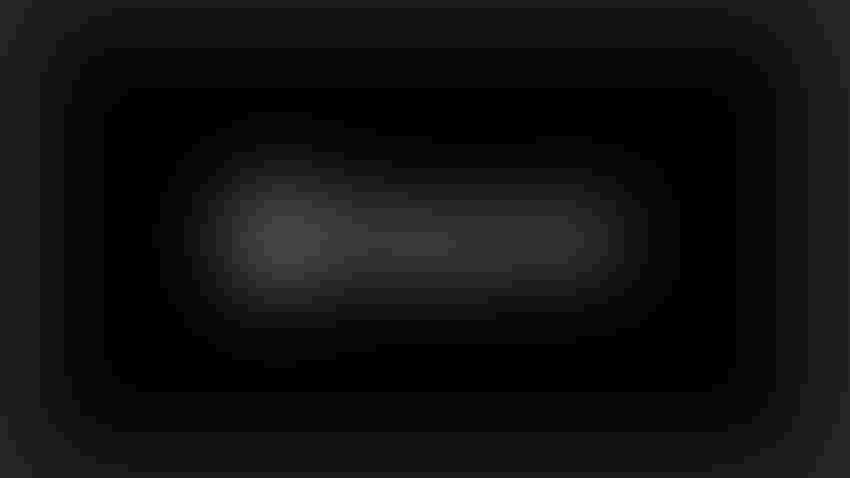 At a Glance
After OpenAI CEO Sam Altman was fired over the weekend, more than 500 of at least 700 employees threatened to quit.

More than 100 of OpenAI's customers have contacted rival Anthropic, which has raised billions from Amazon and Google.

Microsoft said Altman and OpenAI President Greg Brockman will join the company. But Altman could also return to OpenAI.
Days after OpenAI's board fired CEO Sam Altman, turmoil has engulfed the world's most valuable AI startup – and threatens its existence.
The boardroom coup - apparently influenced by OpenAI Chief Scientist Ilya Sutskever that saw Altman depart and President Greg Brockman resign in sympathy - has led to 738 of 770 employees signing an open letter to the board threatening to quit, according to Wired. The signatories include Sutskever, who tweeted, "I deeply regret" his role in the firing.
"The process through which you terminated Sam Altman and removed Greg Brockman from the board has jeopardized all of this work and undermined our mission and company. Your conduct has made it clear you did not have the competence to oversee OpenAI," the letter said.
OpenAI's board consists of Sutskever, Quora founder Adam D'Angelo, tech entrepreneur Tasha McCauley and Helen Toner, director of strategy at Georgetown's Center for Security and Emerging Technology.
After Altman's firing, OpenAI's top management had asked the board to resign and put in place "a qualified board that could lead the company forward in stability." Instead, the board fired interim CEO Mira Murati, who was the CTO, and hired Twitch co-founder Emmett Shear, according to events recounted in the letter.
The board replaced Murati "against the best interests of the company" and told OpenAI executives that letting the company die "would be consistent with the mission."
Vinod Khosla, head of storied VC firm Khosla Ventures and co-founder of Sun Microsystems, wrote in an op-ed on The Information that the past weekend's "drama" shows that "wrong boards" can damage companies. "OpenAI's board members' religion of 'effective altruism' and its misapplication" can set back the benefits of AI to the world.
OpenAI's offices are reportedly closed all week.
OpenAI's customers thinking of defecting
The turmoil is making many customers rethink their relationship with OpenAI. According to The Information, more than 100 customers have contacted Anthropic over the weekend.
Anthropic is a rival startup that developed Claude, its own ChatGPT. Two OpenAI engineers started Anthropic reportedly due to disagreements about OpenAI's direction. Anthropic has prioritized AI safety when developing its own language models imbuing it with a conscientious 'constitutional AI.' The startup recently raised billions of dollars from Amazon and Google.
After Altman's firing, Amazon Web Services (AWS) began talking with Anthropic about how to win over OpenAI's largest customers. AWS set up a dedicated team to respond to OpenAI customer inquiries, including Morgan Stanley and Snap.
Other clients are also looking to switch to Microsoft Azure, Google Cloud and Cohere, a rival startup to OpenAI.
Whether or not Altman returns to OpenAI – there are reports it is being negotiated – corporate customers already began diversifying. Morgan Stanley started using Azure OpenAI Service in October. Microsoft sells copies of OpenAI's models on Azure and directly competes with OpenAI.
Meanwhile, other companies are already trying to poach OpenAI employees. Salesforce CEO Marc Benioff tweeted that he will pay "any" OpenAI researcher "full cash and equity OTE" to join its Salesforce Einstein Trust AI research team.
Altman's exit, Microsoft 'livid'
Altman was fired last Friday because he was "not consistently candid in his communications," according to a company blog post. "The board no longer has confidence in his ability to continue leading OpenAI."
The board reportedly was unhappy with Altman's pace at commercializing generative AI and his plans to build an AI chip to make processing workloads cheaper, among other ventures. There has been a big debate within the startup about AI safety and the pace at which its technology is being commercialized. OpenAI was created as a nonprofit to counter Google, a for-profit entity that cornered the AI market. But the cost of computing forced OpenAI to create a capped-profit subsidiary under the non-profit parent. In the end, this for- and non-profit schism would divide the startup.
Later, OpenAI COO Brad Lightcap would tell employees that Altman did not commit any act of malfeasance but rather the firing was due to a "breakdown in communication," according to Axios.
Microsoft CEO Satya Nadella was "livid" at the firing of a critical business partner, according to Bloomberg. Microsoft is OpenAI's largest investor.
Ekaterina Almasque, general partner at VC firm OpenOcean, told AI Business that "for major moves, including leadership changes, you must ensure your largest stakeholders are on board – this is a signal of proper strategic planning. Altman's removal reminds us of the need for thoughtful board construction, balanced governance, and stakeholder alignment. This ensures major decisions are made smoothly and strategically at each phase of a startup's growth."
Afterwards, Nadella tweeted that Altman and Brockman will join Microsoft to lead a new advanced AI research team.
Nadella also affirmed Microsoft's commitment to OpenAI, which owns the rights to ChatGPT, DALL-E and the GPT series of large language models.
Sutskever the mastermind?
Much of the finger-pointing behind OpenAI's implosion points to Sutskever.
A tweet from Altman and Brockman said that Sutskever approached Sam to talk on Friday. After Altman joined a boardroom called without Brockman, he was told he was being fired.
Sutskever later contacted Brockman to tell him he was being removed from the board.
"As far as we know, the management team was made aware of this shortly after, other than (Murati) who found out the night prior."
According to The Information, Sutskever was concerned about the company moving too fast to commercialize its technology. He has been a regular critic concerning AI safety, warning that artificial general intelligence (AGI) could be dangerous.
In the days since, Sutskever regretted his actions. "I never intended to harm OpenAI. I love everything we've built together and I will do everything I can to reunite the company."
Keep up with the ever-evolving AI landscape
Unlock exclusive AI content by subscribing to our newsletter!!
You May Also Like
---