OpenAI Threatens to Leave EU Over AI Act, Then Recants
OpenAI Threatens to Leave EU Over AI Act, Then Recants
CEO Sam Altman called the EU AI Act 'over-reaching' then later says the rules make 'total sense.'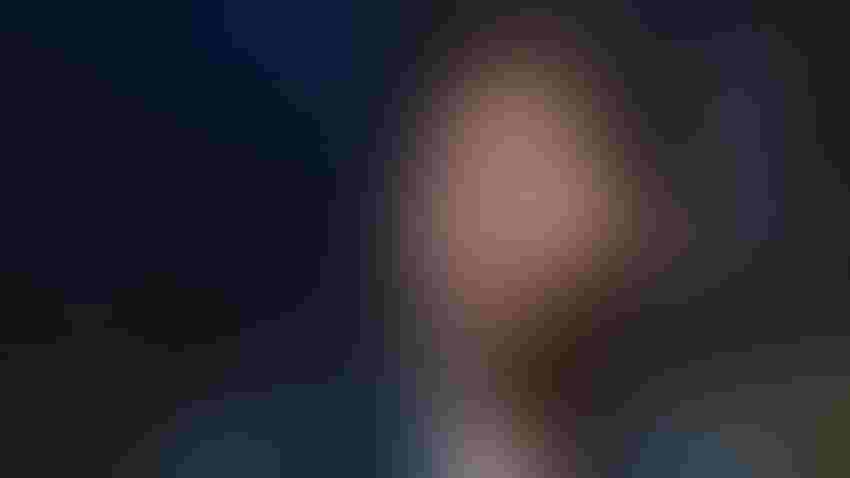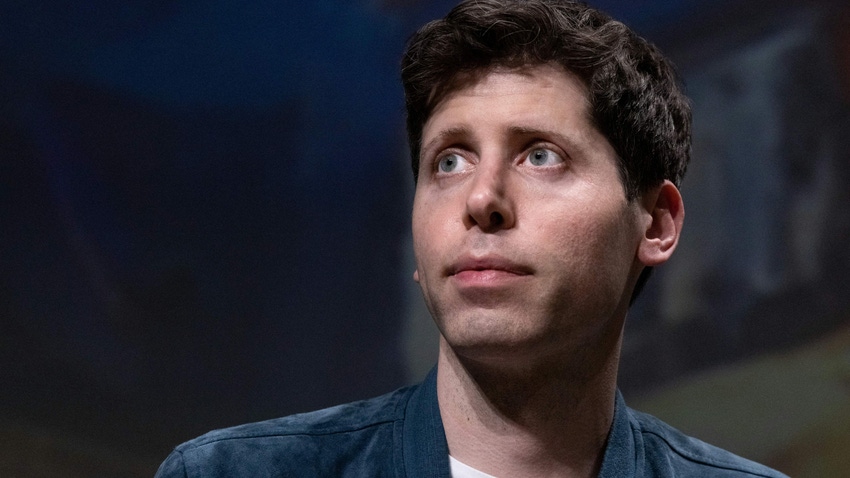 OpenAI CEO Sam Altman in Paris
JOEL SAGET / Getty Images
At a Glance
OpenAI CEO Sam Altman called upcoming AI rules from the EU as 'over-reaching' and threatened to leave the bloc.

EU industry chief Thierry Breton described Altman's threat as "blackmail."

Altman later recants in a Paris speech. He said the EU rules make "total sense."
OpenAI said it could pull out of Europe if the company cannot comply with the prospective EU AI Act – but days later the CEO recanted.
Sam Altman, who is part of a traveling global tour of AI CEOs to meet with world leaders to discuss AI governance, had told a gaggle of reporters that his team had "many concerns" about the potential EU legislation.
"The current draft of the EU AI Act would be over-regulating, but we have heard it's going to get pulled back," he told reporters, according to a Thursday news story from FT.
But later in a speech in Paris, he said that OpenAI "wants to make sure it is able to comply" with the EU's rules. "Most of the regulation being proposed about licensing frameworks and safety standards makes total sense," he said, according to a Bloomberg story published on Friday.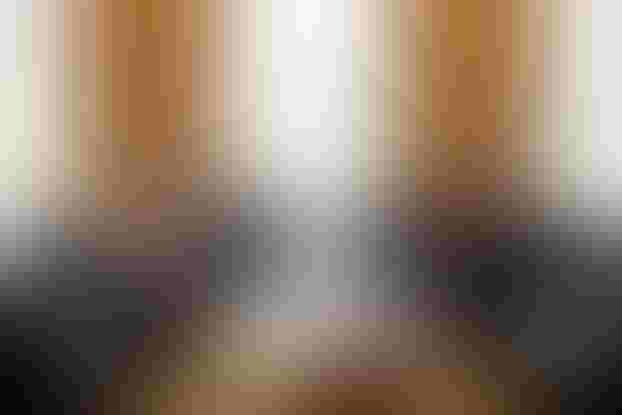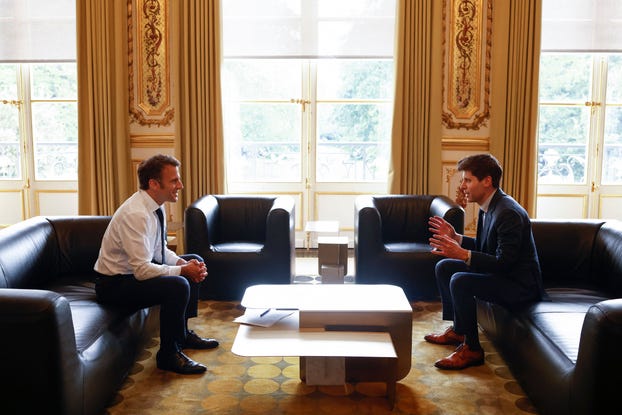 OpenAI Sam Altman (right) meets with French president Emmanuel Macron Image: Getty Images
The EU AI Act, which is edging closer to fruition, would classify all AI systems based on their 'trustworthiness' or their likelihood to impact a citizen's rights. Any systems found to be 'high risk' would face severe restrictions or may even be outright banned.
Recent amendments to the bill include provisions covering foundation models - like OpenAI's GPT-4 and Google's PaLM 2 - which would introduce "additional transparency requirements," such as forcing the models' output to state it was generated by AI.
According to Altman, OpenAI is concerned about the rule that would force companies to disclose the copyrighted materials used to develop generative AI tools. After meeting with EU regulators, he told reporters that OpenAI will "try to comply, but if we can't comply, we will cease operating."
Altman also argued that ChatGPT, OpenAI's flagship application, and other platforms could be classified as high risk. "Either we'll be able to solve those requirements or not," Altman said. "There are technical limits to what's possible."
EU industry chief Thierry Breton then tweeted, "There is no point in attempting blackmail – claiming that by crafting a clear framework, Europe is holding up the rollout of generative AI. To the contrary!"
EU legislation
Ceasing operations in Europe could prove costly to OpenAI, which has sought to position ChatGPT as a business tool, with plans to launch an enterprise version of its flagship application later this year. OpenAI has stressed that the business version of ChatGPT would enable users to have greater control of their data, something the tool lacked previously and forced big-name companies like Amazon and JPMorgan to ban staff from using it.
OpenAI has already faced some scrutiny in Europe from Italy's data watchdog. The Italian Data Protection Authority banned ChatGPT in March over privacy concerns and a lack of an age verification system, but this ban was lifted two months later.
Stay updated. Subscribe to the AI Business newsletter
The EU AI Act, while close to being passed into law, still needs to be voted on by MEPs. A vote was expected to take place in the second week of June, although reports are emerging that MEPs haven't even agreed on the basic principles of the bill.
Meanwhile, Google CEO Sundar Pichai is leading a proposal to work with European legislators to draft a short-term set of rules governing the technology. Such rules would be voluntary, however.
Keep up with the ever-evolving AI landscape
Unlock exclusive AI content by subscribing to our newsletter!!
You May Also Like
---