NATO Wants Deal with China on Responsible AI for Defense
NATO Wants Deal with China on Responsible AI for Defense
NATO: China is not an adversary but poses 'challenges to our interests'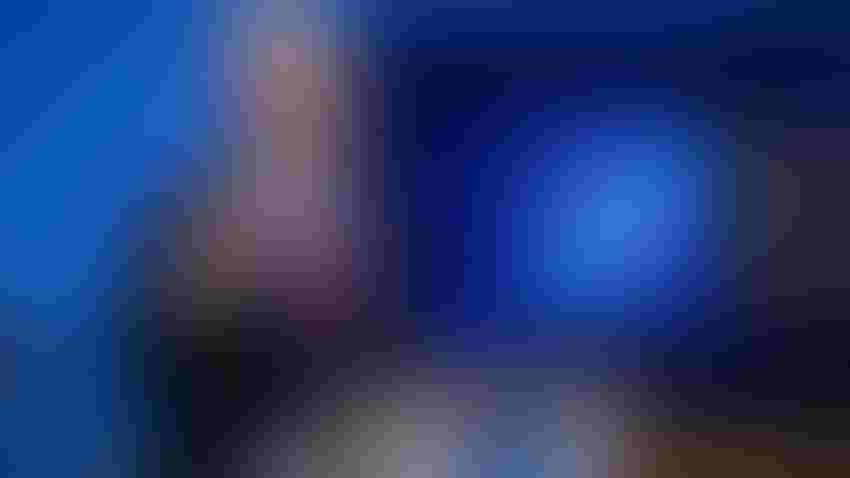 At a Glance
NATO chief Jens Stoltenberg wants the group to engage with China over a lack of transparency over AI military capabilities.

China working on creating 'intelligent warfare' for 'a people's war' according to President Xi Jinping.
NATO wants to make a deal with China covering responsible uses of AI in defense domains, the alliance's chief Jens Stoltenberg said.
The organization wants to develop shared standards for emerging technologies but is wary of China's AI ambitions.
"The next step would be to engage with China, both on these values and principles but also to perhaps agree on some rules of the road for responsible use," Stoltenberg told a NATO conference on arms control and disarmament, Bloomberg reports.
NATO, which has 31 member countries, is concerned about a lack of transparency from China in terms of AI and nuclear weapons.
While NATO doesn't regard or assess China as an adversary, Stoltenberg said the country poses "some challenges to our interests… NATO values and to our security."
"That makes it even more important to engage with China because we see they are investing in new modern capabilities, long-range missiles, more than tripling the number of nuclear warheads in a few years," he added.
China was, however, among the signatories to have endorsed proposals for the responsible use of AI that came out of the Responsible Artificial Intelligence in the Military Domain event in February. Among those proposals to form a global commission on AI that would "raise all-around awareness and clarify how to define AI in the military domain."
China's AI Military Capabilities
At last year's Party Congress, President Xi Jinping said his country's military would research "intelligent warfare" to provide new strategies and tactics for "a people's war."
Xi said at the conference: "We will establish a strong system of strategic deterrence, increase the proportion of new-domain forces with new combat capabilities, speed up the development of unmanned, intelligent combat capabilities and promote coordinated development and application of the network information system."
XI's defense comments at the most recent Party Congress echo those made in 2017, where he said China wants to build a world-class military by the middle of this century. Adding to those comments are the increased military activity in the Taiwan Strait in response to visits from U.S. dignitaries.
China's military spending has increased by 10% annually over the last 15 years, with the country only second to the U.S. in terms of defense expenditure.
Due to a lack of publicly available information, it is difficult to ascertain the development of AI and autonomous weapons systems being researched by the Chinese People's Liberation Army.
China is one of the top exporters of civilian drones, however. Several companies have sold combat drones to Ethiopia, Morocco, Egypt, Saudi Arabia and Myanmar.
A potential Achilles heel for China's AI defense capabilities is its access to semiconductors. The country is the subject of tough sanctions preventing nations from exporting chips to China. The Biden administration increased sanctions on exports of AI chips last October over fears of the hardware being used in Chinese military equipment. Following that increase, the U.S. has lobbied allies to follow suit, with the Netherlands and Japan joining the ban in late January.
NATO risks falling behind China and Russia in terms of AI, according to the U.S. think tank Center for European Policy Analysis said last May.
Keep up with the ever-evolving AI landscape
Unlock exclusive AI content by subscribing to our newsletter!!
You May Also Like
---