AI News Roundup: Samsung's New AI-powered Recipe App
AI News Roundup: Samsung's New AI-powered Recipe App
Also - the U.S. Copyright Office to examine AI & Alibaba expands its Qwen large language model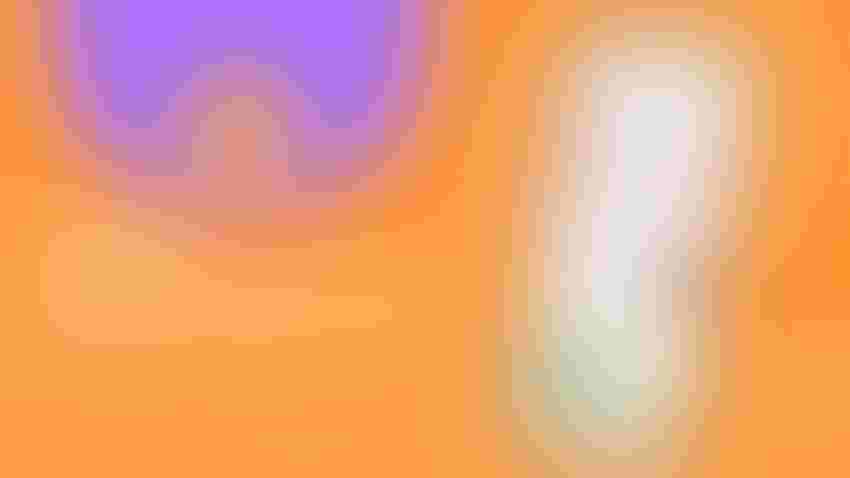 Samsung's AI Food app supports eight languages with plans for more.
Samsung
AI Business brings you the latest news and insights from across the AI world.
This week's roundup covers Samsung's AI-powered recipe app, among other developments.
To keep up to date with coverage of all things AI, subscribe to the AI Business newsletter to get content straight to your inbox and follow the AI Business Podcast on Apple and Spotify.
Samsung launches AI-powered recipe app
Samsung has launched an AI-powered food and recipe app called Samsung Food.
Samsung Food offers more than 160,000 recipes and helps users discover new dishes, create tailored meal plans and order ingredients online. Users can also use the app to control their cooking appliances and share their favorite recipes on social media.
Samsung used the database of Whisk, a smart food platform acquired by Samsung Next in 2019, to build Food AI, the underlying AI technology powering the app.
The app's AI tech can directly change a recipe to reflect better users' dietary requirements as well as offer recommendations based on user data and favorite cuisine types.
The app currently supports eight languages - English (both U.S. and U.K. English), German, Spanish (Castilian and Latin American) French, Italian and Korean. More are planned in the future.
By the end of the year, Samsung plans to offer Samsung Health integration with Samsung Food so that users will be able to receive suggestions for diet management.
Head here to try Samsung Food for yourself - https://app.samsungfood.com/
US Copyright Office seeks comments on AI
The U.S. Copyright Office is seeking feedback on U.S. copyright rules and AI. A federal register notice states that the Copyright Office is conducting a study on copyright law and policy issues raised by AI.
The notice says that the office has seen increased applications containing AI-generated material, some of which have AI systems as an author or co-author, like the Stephen Thaler case.
There's also the case of Zarya of the Dawn – the comic book made with the help of AI that obtained copyright protection until it was partially revoked.
The office wants responses on AI's impact on copyright, including from those involved in the use of copyrighted works to train AI models.
It also seeks views on the appropriate levels of transparency and disclosure concerning the use of copyrighted works and the legal status of AI-generated outputs.
Written comments are due by Oct. 18, 2023. Proposals should be submitted here: https://www.copyright.gov/policy/artificial-intelligence/comment-submission/
Alibaba expands its Qwen large language model
Alibaba has expanded its language model to encompass multimodality, with Qwen-VL able to understand both image and text prompts in English and Chinese.
The Chinese company published Qwen-VL alongside a fine-tuned chat version, Qwen-VL-Chat.
The latest version of the model now boasts visual localization and understanding of text within images.
The initial version of Qwen was released in August. It was open source, with companies able to use it for commercial purposes.
Baidu and other Chinese companies release new AI services
Sticking with AI in China, a series of tech vendors including Baidu have been allowed by local authorities to publish their AI services to the public.
Rules in China bar companies from publishing generative AI services without approval from the country's strict internet authority, the Cyberspace Administration of China (CAC).
This week, Baidu's Ernie was greenlit for public consumption. Ernie was the Chinese company's ChatGPT rival, only to underwhelm upon its official unveiling in March.
Ernie is now accessible via an app or the official website. Baidu CEO Robin Li said Ernie would be able to collect user data to in turn improve the service and the company's underlying foundation models.
Also permitted to release AI products to the public were Baichuan Intelligent Technology and Zhipu AI. Reuters confirmed the pair announced the news in separate posts on WeChat.
Yahoo launches AI productivity tools
Yahoo has unveiled a series of AI tools to save users time when using its various services.
Among the new offerings was Shopping Saver for Yahoo Mail which highlights gift cards, discount codes, and store credits in a user's inbox. The tool can also be used to draft messages to vendors to help apply those savings after a purchase has been made.
Also announced were upgrades to its search offerings, including AI-powered suggestions to help users find what they're looking for.
The company also showcased a new tool to help summarize messages. It's capable of highlighting key information like dates, times, and action items.
Uber Eats working on AI chatbot
Uber Eats is working on a chatbot that will recommend dishes to hungry customers.
Bloomberg reports that the food delivery firm is working on an AI assistant "designed to help you find relevant restaurant dishes and more."
The chatbot aims to help speed up order placements, with users able to provide it with details about budget and taste preferences and the AI returning potential places to order from.
News of the chatbot came as rival DoorDash unveiled an AI-powered voice ordering platform to help restaurants respond to calls.
Keep up with the ever-evolving AI landscape
Unlock exclusive AI content by subscribing to our newsletter!!
You May Also Like
---