Court Upholds Ban on AI Artwork Copyright
Court Upholds Ban on AI Artwork Copyright
'A Recent Entrance to Paradise' was refused copyright protection due to a lack of human authorship
At a Glance
A U.S. judge has ruled that AI-generated artworks lack human authorship required for copyright protection.

Plaintiff Stephan Thaler sought copyright protection for an image created by his artificial neural network-based system.
A federal judge upheld a decision by the U.S. Copyright Office to refuse copyright protection to AI-generated art.
Judge Beryl A. Howell of the U.S. District Court for the District of Columbia ruled that human authorship "is an essential part of a valid copyright claim."
Plaintiff Stephan Thaler sought copyright protection for an AI-generated image that was made using the Creativity Machine, an artificial neural network-based system he created.
His attempts were denied by the Copyright Office, which refused the application as it "lacked human authorship."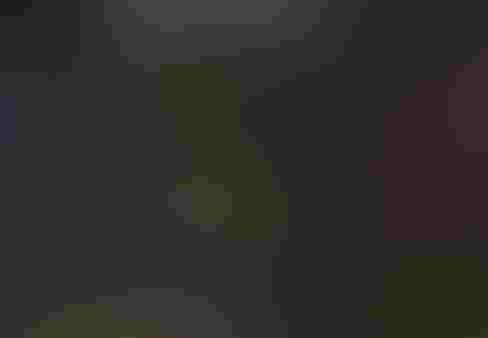 'A Recent Entrance to Paradise' – the AI-generated artwork refused copyright protection.
Thaler had challenged the decision, filing suit against the Copyright Office and Register of Copyrights, Shira Perlmutter. Both parties asked the court to decide whether an AI artwork requires human authorship as a prerequisite to obtaining U.S. copyright protection.
Judge Howell sided with the copyright office, ruling that U.S. copyright law protects "only works of human creation."
"Copyright is designed to adapt with the times," according to her ruling. "Human involvement in, and ultimate creative control over the work at issue was key to the conclusion that the new type of work fell within the bounds of copyright."
"Copyright has never stretched so far, however, as to protect works generated by new forms of technology operating absent any guiding human hand," she wrote, adding that "human authorship is a bedrock requirement of copyright."
Thaler had argued that the term 'author' was not defined in the U.S. Copyright Act. Judge Howell acknowledged it as such but also noted that the Copyright Act "requires a copyrightable work to have an originator with the capacity for intellectual, creative or artistic labor. Must that originator be a human being to claim copyright protection? The answer is yes."
"Non-human actors need no incentivization with the promise of exclusive rights under U.S. Law and copyright was therefore not designed to reach them," the judge wrote in her opinion.
Thaler is planning to appeal the ruling. His attorney, Ryan Abbot of Brown Neri Smith & Khan, told Bloomberg Law that they "respectfully disagree with the court's interpretation of the Copyright Act."
Another AI copyright setback
The case represents another setback for attempts to obtain protection for AI-generated artworks.
Thaler's 'Entrance to Paradise' case was rivaled by the case of 'Zarya of the Dawn' – a comic book created by Kris Kashtanova, a senior creative evangelist for AI at Adobe.
Kashtanova used Midjourney to help build a comic book and was granted copyright protection for the work in the U.S., only for the Copyright Office to backtrack. Kashtanova managed to keep copyright protection for the comic's story and text but not the images as they were "not the product of human authorship."
In the wake of Zarya, the U.S. Copyright Office came out and said that while AI-generated works, like images, are not copyrightable, if AI is used as a tool to create human-authored work, they are acceptable.
There are concerns about how AI image generation systems work – including that they're built by scraping data from existing works online which are then used to effectively replicate works in the output.
Legal teams from Adobe, which has made several AI image systems, including Firefly for its Creative Cloud product suite, argue that ensuring AI images are altered with author attributions could enable copyright protections for AI images.
AI cannot be an inventor
This isn't the first time Thaler was involved in a case of trying to obtain IP rights for an AI system.
Thaler had sought to obtain patent protection for inventions where an AI system, DABUS, was listed as an investor.
The U.S. Patent and Trademark Office denied the attempt back in 2019 and Thaler opted to challenge the decision in court. Loss after loss led to the professor appealing to the U.S. Supreme Court. However, his attempt to overturn the decision was in vain after the high court declined to hear the case in February.
DABUS was also denied patent protection in Europe and the U.K. but would eventually find a jurisdiction welcoming of the AI system: South Africa. The African nation awarded the system inventorship in August 2021. However, South Africa lacks substantive examination – meaning the inventor would effectively put a request in good stead to be granted. South Africa's patent rules also lack a formal definition of an inventor in its patent laws.
Keep up with the ever-evolving AI landscape
Unlock exclusive AI content by subscribing to our newsletter!!
You May Also Like
---