AI startup roundup: Apple acquires AI Music, former Uber exec unveils autonomous vehicle simulator
AI startup roundup: Apple acquires AI Music, former Uber exec unveils autonomous vehicle simulator
Successful fundraises for Morai, Fourier, ODAIA and more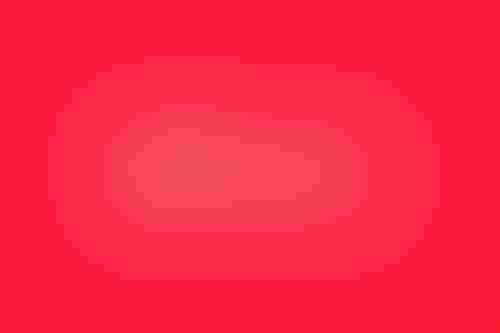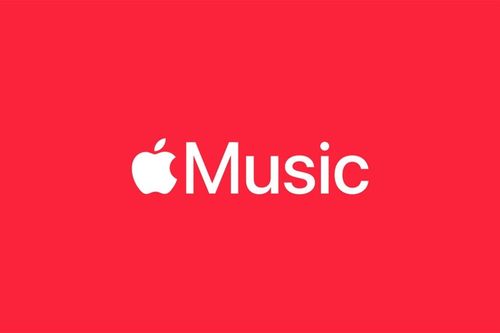 AI Business brings you the latest startup news.
From funding rounds to acquisitions, product launches to partnerships, we cover it all.
Be sure to check out our deals and products roundup and subscribe to the AI Business newsletter to get our content straight to your inbox.
Apple acquires AI music startup
Apple is beefing up its music offerings: It reportedly acquired AI Music, a London-based startup that generates music that can automatically adapt to the user's moods. For example, the startup claimed it could create music that changes based on the listener's heartbeat.
Such uses could see the music playing during workouts and change based on intensity, or switch from lively music during the day to jazz at night. "The song can actually shift itself. The entire genre can change, or the key it's played in," CEO Siavash Mahdavi in a 2017 interview.
AI Music was part of Europe's first music tech incubator created by the famed Abbey Road Studios in London. Bloomberg first reported the deal.
Last August, Apple bought classical streaming music service, Primephonic.
AV simulator developed by former Uber computer vision icon
Raquel Urtasun, the renowned former chief scientist of Uber's Advanced Technologies Group, has shown off her new venture: Waabi World, an autonomous vehicle simulator.
Urtasun founded Waabi last year and has now unveiled a closed-loop simulator designed to test autonomous vehicles for safety.
The virtual environment allows users to design tests, assess skills, and teach the system's self-driving "brain" to learn to drive on its own.
In a blog post, Urtasun's firm describes it as "the ultimate school for self-driving vehicles"
She suggests using simulators such as Waabi World would save on costs and time incurred with training on public roads.
Users can simulate camera and Lidar sensors, create testing worlds and learn to drive in simulation.
Fourier raised $62M to fund robo-rehabilitation
Shanghai-based Fourier Intelligence has raised $62 million in series D funding.
SoftBank Vision Fund 2 led the round, with Saudi Aramco P7 Venture Fund and Yuanjing Vision Plus Capital also participating.
The Chinese startup develops robots used in neurorehabilitation, helping people regain balance and movement, as well as limb function.
It also offers RehabHub: an intelligent healthcare robotic platform designed to help therapists track patient progress.
The startup will look to use its newly secured capital to expand its business and its robotics solutions globally.
Snapdeal to use AI to improve customer experience
E-commerce platform Snapdeal is partnering with Indian startup GoKwik to use the latter's AI tech to improve customer experience.
GoKwik's AI tools analyze customer behavior using hundreds of parameters, including historical data and behavioral patterns.
The Indian e-commerce site will use the tools to provide customers with product insights and create customized shopping experiences.
GoKwik is already working with brands including The Man Company, Bodywise, and boAt.
"We look forward to deploying our AI algorithms in support of Snapdeal's mission to go deeper into India's Tier 3 & 4 cities," said Chirag Taneja, founder and CEO of GoKwik.
AV simulator Morai looks to Germany and Japan after $20M series B
Autonomous driving simulation developer Morai has raised $20 million in series B funding.
Korea Investment Partners, KB Investment, and the state-run Korea Development Bank (KDB) were among the investors, as were Hyundai Motor Group's ZERO1NE and Naver's D2 Startup Factory.
The newly secured funds will go towards expanding into the German and Japanese markets, having recently opened a U.S. office in the San Francisco Bay Area.
The Korean startup will also look to expand its AV simulation tech to other verticals, like urban air mobility.
The funding raise brings Morai's total capital raised to $25 million and comes after it signed a deal with dSPACE Korea to work together in developing co-simulation solutions.
Devron backs $12M to accelerate its ML private data analysis platform
Data science software firm Devron has raised $12 million in series A funding.
Tiger Global led the round, which included participation from FinTech Collective, Afore Capital, and Essence Venture Capital.
The New York City-based firm said it will use the funds to accelerate the adoption of its machine learning platform.
Devron's platform allows brands to access and organize structured and unstructured data by bringing the algorithms to the data to enable accurate analysis, which it claims "eliminates the need for data extract or movement as a predicate to actual data analysis."
"Understanding consumer patterns is the holy grail for any business," said Kartik Chopra, founder and CEO of Devron and a former CIA technical intelligence officer. "By enabling access to private data without moving, anonymizing, or compromising it, we've solved both the business and compliance challenges. It's a breakthrough moment for the industry."
Pharma AI analytics firm raises $14M in series A
ODAIA, developers of an AI-powered commercial insights platform for the pharma space, has raised $13.8 million in series A funding.
The startup's platform takes AI, data analysis and process mining to provide pharmaceutical firms with predictive analytics.
Flint Capital led the round, which included participation from Innospark Ventures, Alumni Ventures and Graphite Ventures.
The newly secured funds will go towards improving its platform as well as expanding its sales, marketing and customer success teams. In the past year alone, the Toronto-based firm doubled its team size.
AI-mapping startup secures $2M seed funding
AI-mapping startup EyeVi Technologies has raised $2 million in seed funding.
Leading the round was ff Venture Capital, with participation also from RKKVC, Decacorn Capital, Spring Capital and Kaamos Group. Former Estonian prime minister Taavi Rõivas was among the investors.
EyeVi said it will use its funds to establish itself in the U.S. market after expanding its operation across various parts of Europe.
EyeVi offers on-demand mapping technology for capturing and processing geodata. Its customers range from road maintenance vendors to national governments to startups working in the emerging autonomous vehicle industry.
"Governments across the world are facing massive backlogs in road maintenance works, and with advanced geospatial mapping and predictive data analytics, we can create the perfect conditions for smarter budget allocation," said Gaspar Anton, founder and CEO of EyeVi.
To keep up with news coverage, subscribe to the AI Business newsletter.
Keep up with the ever-evolving AI landscape
Unlock exclusive AI content by subscribing to our newsletter!!
You May Also Like
---