Audi's new tech center is adapting ADAS to America
Audi's new tech center is adapting ADAS to America
German car-maker expects to hire 60 engineers and AI specialists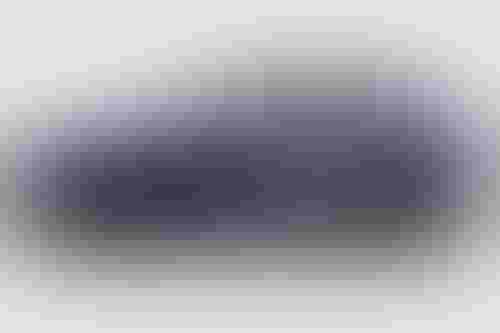 German car-maker expects to hire 60 engineers and AI specialists
Audi has opened a new facility in California that will play a major role in advancing its automated driving technology in North America.
The Audi Automated Driving Development R&D office in San Jose will focus specifically on the German manufacturer's Advanced Driver Assistance Systems (ADAS) tech.
The Silicon Valley location has been chosen due to its proximity to a host of software developers and startups. Audi believes this will allow for future collaborations on applications that could make production.
The office – known as A2D2 – will become Audi's first to be dedicated to developing ADAS hardware and software specifically for North American roads and driving behaviors.
It is hoped that the facility could eventually employ as many as 60 engineers who will focus on artificial intelligence, software development, and seeking out potential collaborative partners.
Cars and software
The US is generally accepted to be leading the world in terms of ADAS development, which increasingly involves machine learning.
Frank Grosshauser, senior director for ADAS at Audi of America, spelled out the thinking behind the move: "Given the rapid advancement of driver assistance technologies in North America, it's important to be part of the latest breakthroughs, work with the leading edge of technology start-ups and attract the top talent."
A2D2 will run a fleet of Audi Q7 test vehicles. The SUVs will be fitted with roof-mounted sensor kits to collect data that will help power Level 2+ automated systems on future Audis. The cloud-based driver assistance functions should be seen in production cars by 2023.
The Q7s are also wrapped in unique QR code graphics, created by designers from the Audi Design Loft in Malibu, California, to be linked to a web page that offers news and updates on the latest Audi automated driving developments.
Work by A2D2 will be shared with other Volkswagen Group brands in the newly founded Car.Software organization. All VW Group brands will pool their expertise within the unit to drive down costs and ensure efficient R&D.
Opening of the A2D2 facility is the second major announcement Audi has made regarding automated driving in a matter of weeks.
In late May, the company confirmed that its Autonomous Intelligent Driving Division in Munich would be transferred to Argo AI as part of a wider agreement involving the VW Group and Ford.
The transfer of the Autonomous Intelligent Driving Division was valued at $1.6 billion.
Keep up with the ever-evolving AI landscape
Unlock exclusive AI content by subscribing to our newsletter.
You May Also Like
---