BAE backs flying taxis as the electrified aircraft of the future
BAE backs flying taxis as the electrified aircraft of the future
Hurdles to growth include 'excessive' development costs and regulatory safety requirements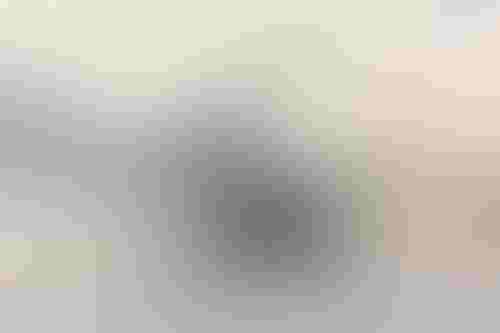 Hurdles to growth include 'excessive' development costs and regulatory safety requirements
Imagine avoiding painful commutes via train or car – and being able to simply hop in a helicopter-style vehicle, take off and land right at work.
It is like something out of Blade Runner or Minority Report. But several companies are working to make this a reality.
Dedicated autonomous flying-taxi developers such as Wisk Aero are joined by some of the biggest names in aerospace trying to bring this concept to life.
And the fuel for these futuristic flying machines? Electricity. The flying taxi of tomorrow would be battery-powered, allowing for low-carbon travel in a future where fossil fuels will become increasingly phased out.
One company working hard to electrify the skies of tomorrow is BAE Systems, the British defense contractor and technology developer.
The company is already developing several electric aircraft, including the Pipistrel Velis Electro, a Slovenian-built light aircraft that BAE plans to test electric power systems on.
And it is exploring potential defense applications for the Eve Vertical Take Off and Landing (VTOL) vehicle in collaboration with Embraer Defense & Security.
The British company's work in alternative power methods dates back around 25 years, according to Dave Short, technology director BAE Systems.
Speaking at the 2022 Farnborough International Airshow, he highlighted that the company has been developing hybrid drive systems such as the Series-E and ER smart electric for transportation like buses. The company has around 15,000 electric hybrid systems operating in the world.
While the BAE team at Farnborough acknowledged that VTOLs would be limited to the very rich today, the future would see the technology open up.
Short suggested that it is a case of consumer confidence and increasing use cases that will allow the technology to proliferate, adding, "there will be scrutiny, and we have to set the bar high to keep the confidence."
Cracking the battery
One all-electric VTOL aircraft that BAE speakers touched upon at Farnborough was the T-650.
Unveiled in a press conference at last year's DSEI show, the unmanned aircraft system can carry a 600-pound payload across a range of 18 miles. It's designed for logistics in the defense space but can also be used for submarine deterrent, maritime search and rescue and casualty evacuation.
Neil Appleton, head of electric products at BAE Systems, said the T-650 offers "an incredible number of use cases."
The drone won't be with customers until at least 2023 – with BAE developing the unit alongside British aeronautics firm Malloy.
One key challenge cited by BAE at Farnborough was making these electrified products commercially viable.
While electric units meet BAE's ambition for net zero by 2030, Appleton suggested the sheet cost to develop these vehicles is "excessive" – so the company needs to make it justifiable to develop.
That said, according to Appleton, the key focus point is sorting out the core battery technology. "Once you crack that, the rest of the system is relatively straightforward," he said.
From howitzers to homes
BAE has spent two decades in the electrification space. In its defense work, it developed several power systems – notably replacing outdated hydraulics on the U.S. Army's M109A7 howitzers with high voltage electric power-driven motors.
According to BAE business development manager Justin McClellan, one of the battery systems his team developed can power 40 homes for an hour or 40 megawatts at peak times.
For electrified aircraft of tomorrow, McClellan said BAE would have a family of solutions, but more importantly, such vehicles would require levels of safety akin to modern air travel. He suggested that regulation would be needed to figure out how best to determine safety levels.
Keep up with the ever-evolving AI landscape
Unlock exclusive AI content by subscribing to our newsletter!!
You May Also Like
---