Bristol Myers Squibb to license Exscientia immunological drug candidate
Bristol Myers Squibb to license Exscientia immunological drug candidate
The startup will receive a $20m option exercise fee – with tiered royalties on any product sales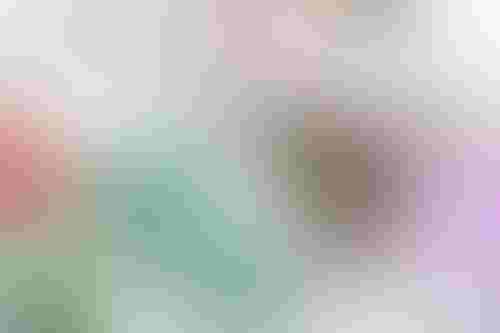 The startup will receive a $20m option exercise fee – with tiered royalties on any product sales
Pharma giant Bristol Myers Squibb has secured a license to an immune-modulating drug candidate created by British startup Exscientia.
The in-licensed candidate targets a critical immunological kinase that was historically difficult to target. It was designed using Exscientia's AI-discovery platform.
Bristol Myers Squibb will be responsible for the clinical and commercial development of the drug candidate, with the startup receiving a $20 million option exercise fee with the potential for additional development milestones as well as tiered royalties on any product sales.
"This drug candidate molecule was just the 150th novel compound to be designed and tested and it was identified within 11 months of starting drug design," said Exscientia CEO Andrew Hopkins.
"In partnership with Bristol Myers Squibb and its world-class research, clinical, and commercialization capabilities, we look forward to advancing this candidate into the next stage of development."
A pretty fresh partnership proves fruitful
Exscientia has been actively collaborating with Bristol Myers Squibb since May after the pair signed a $1.2 billion deal that will see the pharma giant make an upfront payment of around $50 million to the startup.
A further $125 million installment is set to be paid later, dependent on reaching certain milestones.
The pair are working on molecules to be used for cancer immunological disorder treatments. They're also working on other therapeutic areas, including oncology and immunology.
The treatment that the newly in-licensed candidate works on was proven difficult to target, Exscientia said, due to the need for a combination of potency, selectivity, and overall drug-like properties.
To overcome those issues, the startup said it made use of its AI drug discovering platform, as well as AI-driven design, structural biology, chemistry, and pharmacology.
"AI and machine learning continue to play important roles in drug discovery and Exscientia has delivered a promising development candidate in the field of immunology," said BMS's president of research and early development, Rupert Vessey.
"We look forward to our continued collaboration and further advancing this candidate for the potential benefit of patients with unmet medical need."
Exscientia joins a host of AI drug development startups that have had a bumper year in terms of fundraising – with firms in this industry raising a staggering $2.1bn in H1, according to research from Emersion Insights.
Exscientia was highlighted in that research, singled out for its recent $225m Series D round, as well as its collaboration with Bristol Myers Squibb.
Days before its licensing announcement, rival XtalPi closed a Series D round of its own, securing $400m in new capital.
Keep up with the ever-evolving AI landscape
Unlock exclusive AI content by subscribing to our newsletter.
You May Also Like
---