European businesses predict AI will generate more revenue than human workers by 2028
European businesses predict AI will generate more revenue than human workers by 2028
Almost half of those surveyed believe AI will be in charge of business decisions by 2035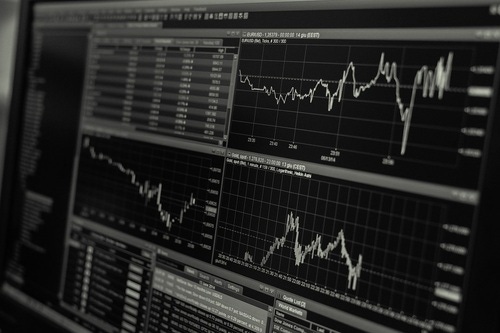 Almost half of those surveyed believe AI will be in charge of business decisions by 2035
Professionals in Europe believe that AI will generate more revenue for their organizations than human workers in just eight years' time, according to a study by Citrix.
The company surveyed 1,200 business leaders and employees throughout Europe about their vision for the future of work.
The majority of respondents said AI will take on a key role in revenue generation and profitability, leaving human workers free to focus on creative and strategic work.
According to the study, four in five (81%) business leaders believe that by 2035 every organization will have a CAI – a chief artificial intelligence – which will work with the CEO to make business decisions.
Surprisingly, around half (48%) of business leaders are prepared to take this even further, predicting that within the same timeframe, there may be no traditional leadership team at all, as AI could be ready to make most business decisions.
AI will also be a significant factor in upskilling human workers, according to 91% of business leaders.
A similar number (85%) believe AI will significantly speed up decision-making processes, making them more productive at work. This could be through AI-based systems gathering facts, processing large amounts of business performance data, or conducting initial analysis and presenting options for decision-makers to review and act upon.
The biggest driver for growth
Ultimately, more than three-quarters (77%) of professionals surveyed said that by 2035, investment in AI will be the biggest driver of growth for their organization.
"Rapid technology developments and a fast-shifting geopolitical landscape are reshaping the way we live and work. As intelligent technologies automate the burden of repetitive, task-based work, uniquely human skills like creativity and the ability to learn will drive future value," said Darren Fields, regional vice president of Citrix UK and Ireland.
"The future of work is the space to succeed, and our study shows that we are on the brink of some watershed moments in the evolving relationship between people and technology in the workplace."
Fields added that the impact of the coronavirus pandemic will help accelerate AI uptake. "As businesses strive to recover from the huge impacts of the crisis, changes are bound to happen quicker than they would have done otherwise – as we've seen," he said. "As businesses work to make efficiency savings and shore up success in an uncertain world, there is potential for them to succeed by cultivating a workforce that is empowered to adapt to changing conditions and to think, learn, create and innovate."
Keep up with the ever-evolving AI landscape
Unlock exclusive AI content by subscribing to our newsletter!!
You May Also Like
---