Germany poised to legalize autonomous driving on public roads
Germany poised to legalize autonomous driving on public roads
With no human at the wheel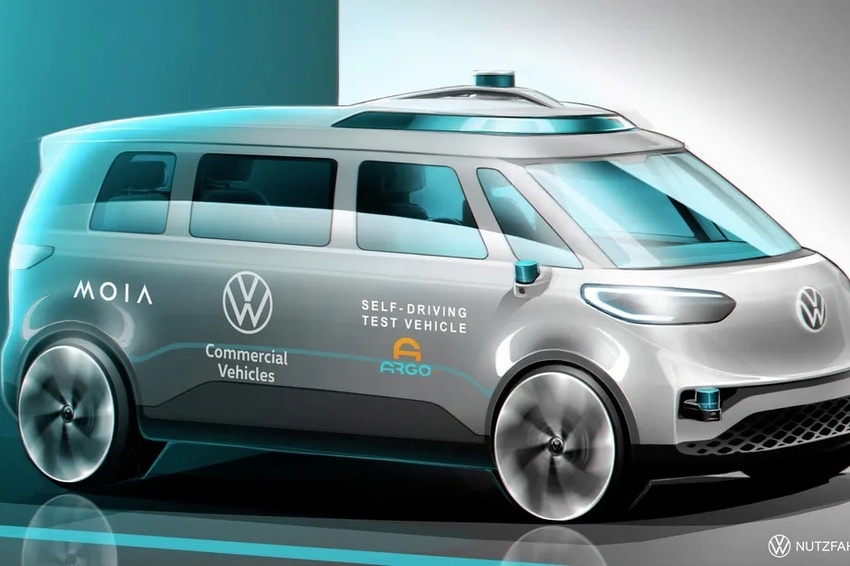 With no human at the wheel
Lawmakers in the lower house of Germany's parliament have approved a broad set rules for self-driving vehicles, which would pave the road for autonomous cars on public roads.
If approved by the upper house, the Bundesrat, the legislation would make the nation one of the first to fully accept self-driving vehicles across the country, with few restrictions.
The auto-autobahn
The bill passed by Bundestag lawmakers would allow fully autonomous 'Level 4' vehicles to be used across Germany, without needing a human at the wheel.
"Individual permits, exceptions, and requirements – such as the presence of a safety assurance driver who is always ready to intervene – would not be necessary," the ministry said in a statement.
Driverless shuttle buses would be introduced from 2022, along with logistics vehicles, and private self-driving cars, should they become available. The government also suggested dual-mode vehicles could prove popular, where autonomous tech takes over during mundane tasks such as parking.
"Germany will be the first country worldwide to take autonomous vehicles from the research laboratories to the streets," Transportation Minister Andreas Scheuer said, urging swift passage of the bill. "We are now a major step closer to that goal."
The move has been met with bipartisan support, with the Greens saying that it could help reduce emissions by reducing traffic – but that more work was needed for a cohesive vision.
The bill was also widely supported by Germany's powerful automotive lobby, which is expected to benefit the most. German car manufacturers like Daimler AG, BMW, Audi, Porsche, and Volkswagen have lagged behind Silicon Valley rivals like Google's Waymo and GM's Cruise when it comes to self-driving milestones.
Opening up the entire nation as a self-driving testbed could prove a boon to domestic carmakers, long considered the pillars of the German economy. Around five percent of the country's GDP and roughly 820,000 jobs are thought to be directly tied to the automotive industry (compared to about three percent in the US).
"Consumers, the industry and Germany as a central hub will benefit enormously from this," Hildegard Müller, the president of the German Association of the Automotive Industry (VDA), said about the new bill.
Any German autonomous vehicles would likely rely on a combination of domestic and foreign artificial intelligence tech.
Volkswagen expects to start testing new autonomous cars in Germany this summer – something that currently requires a specific permit. The vehicles will run self-driving software developed by American outfit Argo AI, which VW pumped $2.6bn into last year.
Two months ago, VW announced that it would launch a 2,000-strong AI team in Detroit. The move came a month after it partnered with Microsoft to accelerate the development of autonomous driving systems.
The company said that it expects to launch commercial self-driving vehicles in 2025.
Daimler, which owns Mercedes-Benz, is also developing autonomous systems, partly through its US subsidiary Torc Robotics. Late last year, the company admitted that it was safer to work in several directions, and said it would partner with Waymo on self-driving trucks.
Google's Waymo is generally considered the market leader in autonomous driving, having traveled the most miles – both physically and virtually. But there are signs that its vehicles may not be quite ready for prime time: this month, a few traffic cones bamboozled one of its cars in Arizona, forcing the support team to chase the rogue vehicle as it fled them – causing a traffic jam.
Keep up with the ever-evolving AI landscape
Unlock exclusive AI content by subscribing to our newsletter!!
You May Also Like
---