GM backs Chinese autonomous vehicle startup Momenta with $300m investment
GM backs Chinese autonomous vehicle startup Momenta with $300m investment
Joining existing investors Toyota, Daimler, and Tencent
Joining existing investors Toyota, Daimler, and Tencent
American carmaking giant General Motors is set to invest $300m in Chinese autonomous driving startup Momenta.
The Beijing-based firm is looking to develop mass-producible self-driving technologies. It already boasts Toyota, Daimler, and China's largest automobile manufacturer SAIC Motor among its backers.
The agreement between GM and Momenta "will accelerate our deployment of next-generation solutions tailor-made for our consumers in China," said Julian Blissett, GM's China chief.
Who are Momenta?
Momenta was founded in September 2016 by CEO Xudong Cao, who was previously research director at Chinese AI company SenseTime, as well as Microsoft. The startup received $500m in funding to date.
The company's ambition is "to save one million lives, save 100 percent driving time, and double the logistics and mobility efficiency" in the next 10 years.
"Momenta is committed to developing breakthrough artificial intelligence solutions to push beyond the frontier of possibilities today and significantly improve personal mobility experiences," Cao said in the announcement.
"Together with GM, we will jointly invest in autonomous vehicle technologies to enhance driving safety, convenience, and efficiency."
GM making moves
GM has been aggressive in its attempts to become a major player in the rapidly growing autonomous vehicle market.
It joined Honda and Microsoft as backers of Cruise, which is developing driverless ride services in California. The trio, along with institutional investors, holds an equity investment of more than $2bn in the San Francisco-based firm.
GM has also collaborated with eye-tracking specialist Smart Eye, a Swedish firm developing interior sensing systems for cars – with the built-in AI technology able to detect when a driver is drowsy or incapacitated.
And at the start of September, the automaker's VC arm invested in Oculii, which is developing software for radar systems used in self-driving cars.
Sino-American ties
The American automaker joins a host of major car brands investing in Chinese firms.
Alongside Cruise, Honda is working with AutoX – the autonomous vehicle startup spun out of Alibaba and Shanghai Motors – to test driverless cars on public roads in China.
Toyota, as well as Hyundai-backed Motional, are collaborating with China's Pony.ai to create robotaxi services in California.
And Nissan is onside with Guangzhou-based startup WeRide.
About the Author(s)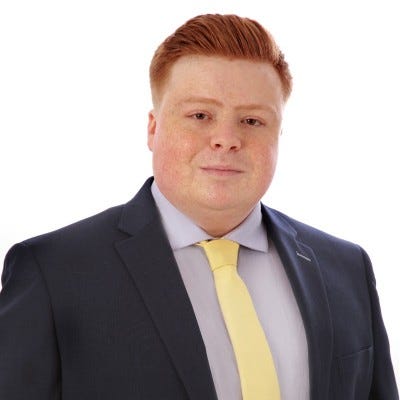 Stay Ahead of the Curve
Get the latest news, insights and real-world applications from the AI Business newsletter
You May Also Like
---