Kneron CEO Albert Liu: Autonomous vehicle plans, work with QCT, and IPO intentions
Kneron CEO Albert Liu: Autonomous vehicle plans, work with QCT, and IPO intentions
Since moving into the AV market in February, the chipmaker enjoys around 20 percent of the DMS and ADAS market in Japan, CEO says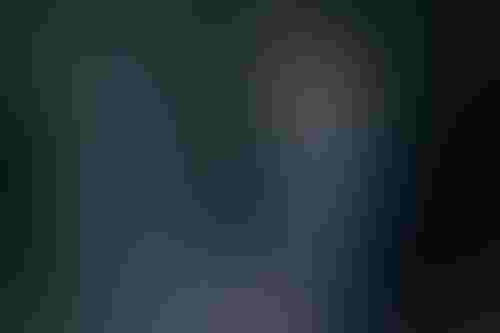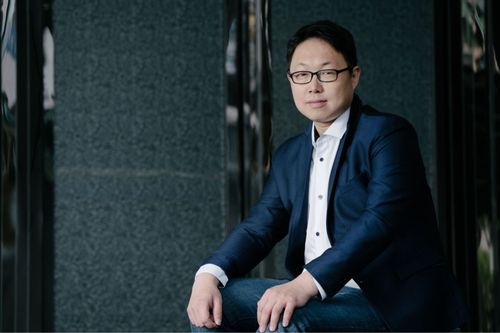 Since moving into the AV market in February, the chipmaker enjoys around 20 percent of the DMS and ADAS market in Japan
Despite the global chip shortage, a plethora of new market players are appearing seemingly out of thin air.
Startups like Axelera are securing impressive amounts of funding, and whole nations including the US, China, and South Korea are throwing money to try and get a bigger slice of the semiconductor pie.
The new arrivals include Kneron, the AI chip and software developer headquartered in the US, but having close ties to the industry in Taiwan. Kneron has gone from making chips for IoT to branching out into automotive, surveillance, and edge servers.
Following AI Business's exclusive reporting that Kneron was set to begin working with server giant QCT, CEO Albert Liu sat down for a wide-ranging interview – covering everything from its latest deal, to its future funding plans.
Deals with the hardware makers
Kneron's chips are set to be integrated with QCT's QuantaEdge software-defined universal customer premises equipment (uCPE), which can serve as a 5G router.
The addition will lead to increased capacity of edge servers – enabling them to support many more computer vision cameras with lower latency under the same architecture, the partners said.
Basic infrastructure costs could be reduced by as much as 25 percent, they added.
Liu told AI Business that one of the takeaways from the deal with QCT was it can "successfully make our AI chip go to the next production level with one of the biggest server providers."
"Our chip is small – in fact, it's smaller than a penny," he explained. "People generally think that chips that size are for IoT. And we did start out in IoT, but we gradually moved to surveillance.
"And now we've moved to automotive. We have 28 percent of the market share in the aftermarket Driver Monitoring Systems (DMS) and Advanced Driver-Assistance Systems (ADAS) in Japan."
When asked about the versatility of the company's chips, Liu said they were akin to a certain Danish children's toy.
"We treat [our chips] like Lego. The Lego means one chip is suitable for home appliance applications. But when you gradually move to the bigger system like surveillance or even automotive, then we can use two chips cascaded together. In edge servers, we cascade two chips – and in some servers, we even cascade four."
The fact that just one of its chips can apply to a host of areas "is a real technological breakthrough," he said. "Using single chips is something that I feel is quite missing in the industry."
Vatics acquisition: AI eyes
Kneron's deal with QCT was announced a few weeks after it acquired Vatics, an image signal processing (ISP) technology provider, in a deal worth $10m.
The Taiwanese company was a subsidiary of VIVOTEK, itself owned by manufacturing giant Delta Electronics – which previously invested $7m into Kneron.
At the time of the acquisition, the chipmaker said that Vactics technology would be integrated into a new suite of chips, with the first units expected to launch later this year.
When quizzed about the purchase, Liu said his company acquired Vatics as "you can treat their tech like human eyes."
"AI chips are more akin to a human brain. But you need ears, eyes, and noses to make better judgments. Vatics means we can see something with our AI brain."
"In automotive, you need eyes to determine if there is a car or pedestrian in front of you. With Vatics's eyes and our brain, we can improve and create a more sophisticated system."
Vatics's cameras are, of course, not specifically designed for Kneron's AI chips. However, upon acquisition's close, Liu said his company would have its own ISP.
"We can design ISPs that are combined with our chip and even integrate into a chip. The whole system can be optimized and tuned with better performance."
He also stressed the importance of Vatics's sales channel, describing it as "quite strong."
"For us, we can now improve the selling speed of our products using its existing customer channels."
Foxconn and autonomous vehicles
In February, Kneron announced its intention to enter the autonomous and electric vehicle markets. The expansion saw Foxconn, and Toyota supplier Otus, agreeing to use its tech.
While Kneron's entry into AVs came around the same time the likes of Lyft and Uber opted to sell up and get out of the self-driving business, the company maintained that edge AI is "essential for the future of autonomous vehicle and electric vehicles."
How far has the chipmaker gone into the market since the announcement? Well, the company is working with auto assist supply chains for the top 4 Japanese automobile makers – Nissan, Toyota, Mitsibushi, and Honda. And the biggest bus company in Taiwan – Zhongxing Bus – is already using its AI systems.
But what has the most potential is Kneron's strategic partnership with Foxconn. The multinational electronics contract manufacturer is working with most of the big names in tech – including Amazon, Apple, Cisco, Dell, Google, Intel, Lenovo, and countless others.
Recently, it has turned its attention to cars. In 2016, Foxconn, together with Tencent and luxury car dealer Harmony New Energy Auto, founded Future Mobility, a startup that had intended to sell all-electric fully autonomous premium cars by 2020.
This did not come to pass. Future Mobility rebranded to Byton in 2017 and would go on to enter bankruptcy earlier this year. All work with manufacturing partner Foxconn was halted indefinitely.
But while Byton failed, Foxconn still has its sights set firmly on autonomous vehicles – and Kneron is working alongside it. The pair are collaborating on an ecosystem called the MIH platform – an open development platform for autonomous electric vehicles.
Liu explained: "[Foxconn] is trying to solve a common challenge that automotive players are facing. Xiaomi, Huawei, and others are trying to build their own cars and automotive businesses.
"And Tesla is pretty good at building software platforms and AI services – but on the fundamental manufacturing of their cars, they are weak, compared with traditional automakers like Mercedes, BMW, or Ford."
Liu said that Foxconn is also working with Chinese automaker Yulon.
"There are so many new players – but it takes more than 10 years, or even decades, for a company to get the know-how to build a car structure.
"[Foxconn] feels [Yulon] have more than 30 years of experience building the car's fundamental structure.
"If Xiaomi or others want to build a car, they can set out the requirements they need, and Foxconn will help them to build the [original design] for them."
When asked how long it might take for Foxconn and his team to bring the project to fruition, Liu suggested three to four years, adding, "the partners that are working with Foxconn are all big players and they are quite strict on their criteria."
New funds amid IPO intentions
Having raised $90m to date with backing from Alibaba, Qualcomm, and Winbond, the AI chipmaker has plans to go public, CEO Liu told CNBC in May.
When quizzed on his comments, Liu stressed that his company still plans for IPO internally, but is in the progress of closing new funds.
"We'll have some details soon – it should be almost done," he said.
"On the IPO, we already have significant revenue right now, and successfully entering new verticals has helped our revenue increase exponentially."
With new funds, chips, software suites, and partnerships on the horizon, Kneron appears the one to watch in an increasingly crowded, and competitive, edge AI market.
Keep up with the ever-evolving AI landscape
Unlock exclusive AI content by subscribing to our newsletter!!
You May Also Like
---