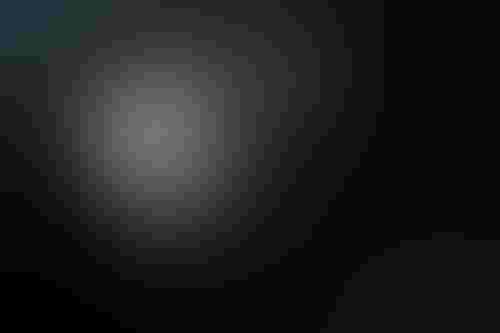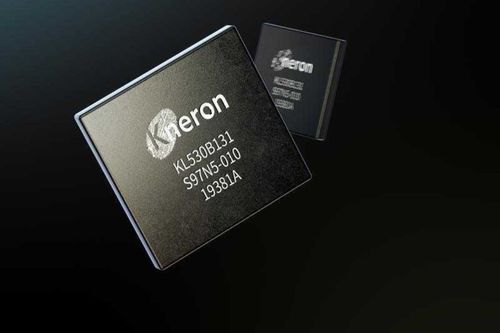 American chipmaker Kneron has unveiled the KL530 – its first edge AI chip to integrate an Image Signal Processor (ISP).
The KL530 is built on the open source RISC-V instruction set, and the company calls it its most energy-efficient processor to date.
Boasting more than twice the TOPS/watt over the previous model, the KL520, it promises up to 10 times more performance when running AI models like Mobilenet and Resnet.
The increased performance, Kneron said, is achieved through the addition of INT4 data support, reducing processing time by 66 percent and doubling video framerates.
"KL530 is a major leap for low-power, high-efficiency edge AI," said Albert Liu, founder and CEO of Kneron.
"L1 and L2 applications will dominate the autonomous driving sector for the next decade, and Kneron is already serving this market through ADAS in Toyota vehicles. KL530 is the central part of that strategy."
Liu unveiled the chip at the 2021 Web Summit, with AI Business's Ben Wodecki chairing a fireside chat between the CEO and YouTube co-founder Steven Chen.
Life on the edge
Kneron – also known as 耐能 – was founded in 2015.
It has gone on to raise around $100m in venture capital and claims to hold a 28 percent market share in the aftermarket Driver Monitoring Systems (DMS) and Advanced Driver-Assistance Systems (ADAS) in Japan.
Following AI Business's exclusive reporting that Kneron was set to begin working with server giant QCT, CEO Albert Liu sat down for a wide-ranging interview – covering everything from its latest deal to future funding plans.
Now, the company, which is backed by the likes of Foxconn, Qualcomm, and Alibaba, claims to have created the first chip on the market to support Vision Transformer AI models, as opposed to typical Convolutional Neural Network (CNN) models.
Transformer models are up to 30 percent more accurate than CNNs for continuous frames, the company said, stressing the necessity of the tech when looking to advance beyond Level 2 autonomous driving.
"[Transformers models] are capable of making inferences holistically, rather than making inferences based on just key features (e.g. eyes, ears, mouth) like CNNs," Kneron said in the announcement.
"This will lead to significant increases in the safety of AVs and AV applications through highly accurate hazard detection."
Full chip specifications
NPU
● Maximum Frequency @ 500 MHz
● Peak Throughput of 8-bit mode: 0.5 TOPS,
● 512MAC/cycle
CPU
● ARM Cortex-M4@400MHz for system control
Co-processor
● RISC-V @ 700Mhz for AI assistance
SDRAM
● SIP, 128MB, 16-bit LPDDR4-
External flash
● Up to 64 MB SPI NOR flash
● Up to 256MB SPI NAND flash
Supporting OS
● CMSIS RTX
Power
● Max power consumption: under 500mW
● 1.1V core voltage
● 3.3V I/O voltage
Video in interface
● Dual ports by 2-lane MIPI-CSI-2 RX
● USB
● SPI
Video out interface
● QSPI
● One port MIPI DSI 4 lane
● MIPI DSI + single layer OSD, up to 720p @30fps
● Support 3/4-wires SPI, up to 240p @ 30fps
Peripheral Interface
● I2C
● SPI
● UART
● USB 2.0 host/device interface
● PWM
● GPIO
Audio Interface
● I2S
Image Signal Process
● Up to 1080p, 3 channels
● 1Mp/1.3Mp/VGA/720p/1080p
● Input file format
● Support YUV planner, Y – U – V
● YUV422 – YCbCr
● NV12 and NV21 for YUV420: one kind of two-plane mode, Y'00 - Y'01 - Y'10 - Y'11
sharing Cr00 - Cb00
Package
● 12*12mm BGA(161)
The KL530 will be released in two versions: one designed for the aftermarket to enable vehicles to gain L1 or L2 autonomous driving capabilities, and the other for auto-grade qualification by design guarantee, which will be built directly into vehicles.
The second version "will have the lowest energy consumption of any auto-grade chip on the market," the startup claimed.
Away from autonomous driving, the new chip is also suitable rorr running AI on IoT devices. When combined with Kneo, Kneron's private edge AI network, devices can communicate, support each other, and enhance their capabilities through the power of AI.
"Together, vehicles can communicate securely with roadside traffic management units, and AI-powered medical devices can co-operate while protecting patients' privacy. New AI applications can be downloaded from the Kneo app store to further enhance their capabilities," the company said.
The KL530 will soon be available for sampling by device manufacturers.
Keep up with the ever-evolving AI landscape
Unlock exclusive AI content by subscribing to our newsletter!!
You May Also Like
---