Portugal's first checkout-free store opens its doors
Portugal's first checkout-free store opens its doors
As the startup responsible for the technology eyes further openings across the continent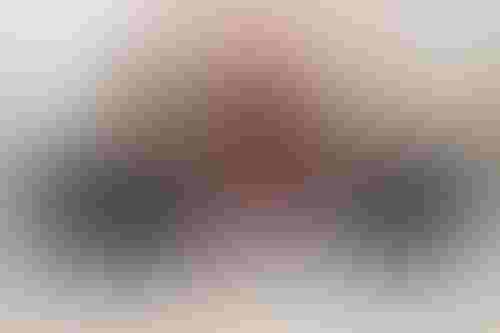 As the startup responsible for the technology eyes further openings across the continent
Sensei, a Lisbon-based startup developing technology for checkout-free shopping outlets, has partnered with Portugal's largest retailer Sonae to open an autonomous store.
Continente Labs is an autonomous version of Continente, the retail chain that belongs to Sonae group; upon downloading the app, customers can simply enter the store, pick up their items, and leave.
Sensei's system generates a digital receipt upon a customer's exit.
"We are proud to enable a completely transformed experience for both customers and retailers, who are seeking better use of their time, convenience, and business optimization," said Vasco Portugal, co-founder and CEO of Sensei.
The end of 'unexplained item in the bagging area?'
Sensei believes autonomous stores would improve shopping experiences for consumers, following a year of retail difficulties brought on by the pandemic. The startup has developed an integrated system of cameras, sensors, and AI algorithms which can reportedly be used in both new and existing stores.
Shoppers' movements are tracked as they add or remove items from their shopping list, so the virtual basket is updated in real-time as the product is picked or returned to the shelf.
The startup stressed that shoppers using stores fitted with its tech "can rest assured their identity remains anonymous while shopping and privacy is completely respected while no biometrical or face recognition are used."
"The opening of this store marks an important milestone in what we are sure to be a long and fruitful partnership between both companies", Frederico Santos, director of Innovation and Digital Transformation at Sonae, said.
At the end of April, Sensei secured $6.5 million in seed funding, with the startup planning on using the cash to accelerate store launches and roll out its products across Europe. The startup said its sights were set on expanding into the UK, France, Germany, and Spain.
Continente Labs is the first autonomous store to be opened on the continent, with Amazon pipping it to the post for the first in Europe with its Amazon Go outlets in London, opened in early March.
Amazon said it has plans to open a further 30 stores in the UK, and Sensei plans to challenge the company, with CEO Portugal telling Bloomberg in April 2019, "Amazon Go is the best thing that happened to us."
"It would have been much more difficult for us if they didn't exist because this is an emerging technology and they are putting pressure on the market to move in this way," he said last year.
Keep up with the ever-evolving AI landscape
Unlock exclusive AI content by subscribing to our newsletter!!
You May Also Like
---