Trump pardons ML engineer Anthony Levandowski
Trump pardons ML engineer Anthony Levandowski
AI church founder's prayers are answered – with the help of Peter Thiel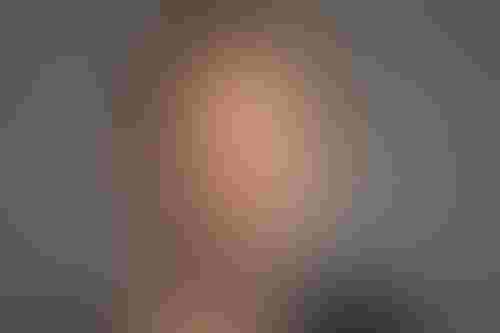 The prayers of the AI church founder have been answered – with the help from Peter Thiel
As he departed the White House, President Trump pardoned a software engineer found guilty of stealing self-driving car trade secrets from market leader Waymo.
Anthony Levandowski was granted a full pardon by the president on his final day in office. He was due to spend 18 months in prison for his crimes.
That looks like a green light
Levandowski joined Trump's former adviser Steve Bannon, Jared Kushner's friend Ken Kurson, and rapper Lil Wayne, along with 69 other criminals, in receiving a last minute reprieve. "Levandowski has paid a significant price for his actions and plans to devote his talents to advance the public good," the pardon stated.
Once a respected programmer, Levandowski led a team that built a self-driving motorcycle for a DARPA challenge back in 2004. He helped co-found Google's Self Driving Car Project in 2009, later rebranded as Waymo, but quit the company in January 2016.
He did not leave empty-handed, taking 14,000 company files with him, totaling 9.7GB of Waymo's highly confidential files and trade secrets, including blueprints, design files and testing documentation, according to a lawsuit brought by the company.
That same month, Levandowski launched his own autonomous vehicle company called Otto. By August, it was acquired by Uber for $680m, a huge sum for a company with no product, and seemingly no IP.
Waymo filed the suit the next year. In 2020, following a lengthy case, US District Judge William Alsup sentenced Levandowski to 18 months in prison for what he called the biggest trade secret crime he had ever seen.
The harsh punishment was meant to serve as a warning to others, Alsup said, as a lighter sentence would have given "a green light to every future brilliant engineer to steal trade secrets."
But that punishment never came – Levandowski was allowed to remain out of prison during the COVID-19 crisis, and expected to serve time at a later date. That has now been averted, due to an intense lobbying campaign by billionaire Peter Thiel.
Trump-backer, Palantir co-founder, Facebook board member, and 'PayPal Mafia' alumni, Thiel exerted his influence throughout Trump's term. Numerous former Palantir employees were given roles in government, while his right-hand man Michael Kratsios was appointed White House CTO.
A network of staffers and friends connected to Thiel were pushing for Levandowski's 'release.' Among them was Palmer Luckey, founder of Oculus and co-founder of Anduril, a private military company backed by Thiel. The other co-founder, Trae Stephens, who previously worked for Thiel's VC firm Founders Fund, also signed the request for a pardon.
Other signatories included Blake Masters, the COO of Thiel's investment firm Thiel Capital, and James Proud, a Thiel Fellow. Fellows are essentially paid $100,000 over two years to drop out of university. Proud went on to found his own company, Hello, which raised money from Thiel himself. The business failed in 2017, letting go of the majority of its staff.
With friends like these rushing to his aid, Levandowski would be forgiven for thinking that some higher power was involved – but maybe not the one you'd expect. Back in 2017, in the middle of the Waymo lawsuit, the programmer launched his own church called 'the Way of the Future.' It hopes to bring about the "realization, acceptance, and worship of a Godhead based on Artificial Intelligence (AI) developed through computer hardware and software."
The IRS-recognized church faltered while its Dean, CEO, and prophet awaited prison. But now the prodigal (and plagiarizing) son has returned.
Keep up with the ever-evolving AI landscape
Unlock exclusive AI content by subscribing to our newsletter!!
You May Also Like
---