Biden Signs Order Restricting US Tech Investments in China
Biden Signs Order Restricting US Tech Investments in China
China accuses the U.S. of "bullying" and "naked economic coercion."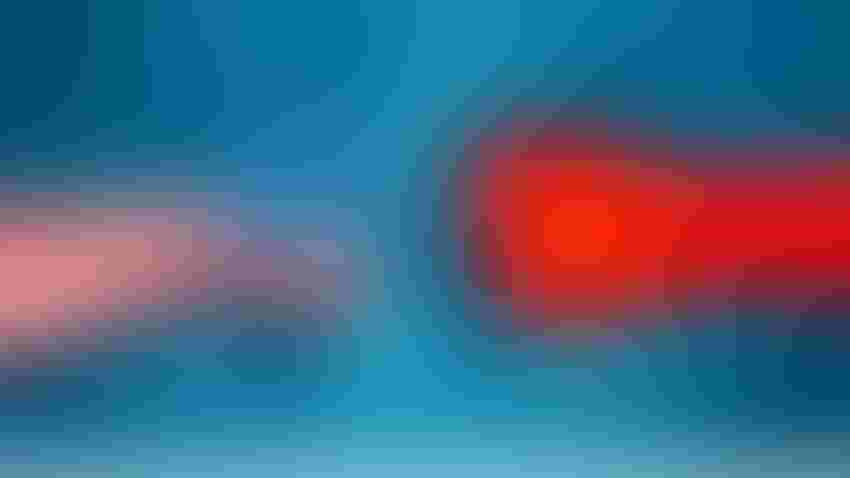 At a Glance
President Biden signed an order restricting venture capital, hedge funds and other U.S. investments in Chinese advanced tech.

This action follows U.S. export limits on advanced AI chips, chipmaking equipment and perhaps access to cloud services.

China has accused the U.S. of "bullying" and "naked economic coercion." U.S. said the moves were for national security.
The Biden administration is escalating its confrontation with China once again – this time by restricting U.S. investments such as venture capital and private equity in Chinese advanced technologies.
President Biden signed an executive order limiting U.S. investments in Chinese companies that are involved in what the White House calls "national security sensitive technologies" – referring to certain AI systems, semiconductors and microelectronics and quantum information technologies.
Specifically, the order will ban certain investments that pose the "most acute national security risks" and will require notification for other "sensitive investments," according to a senior administration official in a press briefing who asked not to be identified.
The ban would be for systems designed for military or intelligence uses, while it would require notification for development of "less advanced semiconductors or AI systems designed for certain dual-use capabilities that pose national security risks," another administration official said.
Notably, not only capital investments will be restricted but also related benefits such as managerial assistance, access to suppliers and customers, enhanced access to additional financing and investment in telenetworks.
However, officials are considering an exemption for investments into publicly traded securities.
"Ultimately, China doesn't need our money," one official said. "The thing they don't have is the know-how … and the know-how … is often very connected to specific types of investments. And that isn't necessarily seen when it comes to passive investments in the Chinese stock market."
Penalties for violating these rules are yet to be determined.
The next step is for the U.S. Treasury Department to issue an advanced notice of proposed rulemaking that is subject to public comment. Meanwhile, the U.S. Commerce Department, which handles export controls, will add outbound investment screening to its powers.
China's Ministry of Foreign Affairs decried the restrictions as "bullying."
"Under the guise of national security, the United States restricts American companies' investment in China and engages in pan-security and pan-politicization. Its real purpose is to deprive China of its right to development and safeguard its own hegemony and self-interest," the ministry said in a statement.
"This is naked economic coercion and technological bullying. The U.S. move has seriously violated the principles of market economy and fair competition, seriously disrupted the international economic and trade order, seriously disrupted the stability of the global industrial and supply chains, and seriously damaged the interests of China, the U.S. and the world's business community."
National security, not economics
The move comes as Biden already put curbs on exports of advanced AI chips to China as the White House believes this could be used to further empower China militarily. Manufacturing equipment used to make AI chips is also subject to tighter export controls.
There were reports as well that the U.S. will limit access to cloud services by Chinese companies, since it could be a way for them to access advanced technologies despite the export restrictions.
Chipmakers such as Nvidia and AMD are affected by the restrictions and are already pivoting to make AI chips that would pass export scrutiny.
However, the White House said that this order is a "national security action, not an economic one."
"We recognize that cross-border investment flows have long contributed to U.S. economic vitality," a senior administration official said. "This executive order protects our national security interests in a narrowly targeted manner while maintaining our longstanding commitment to open investment."
The Biden administration also said allies such as the European Commission, U.K. and Germany are developing similar restrictions.
Keep up with the ever-evolving AI landscape
Unlock exclusive AI content by subscribing to our newsletter!!
You May Also Like
---