UK to Build Its Fastest Supercomputer in Bid to Lead in AI
UK to Build Its Fastest Supercomputer in Bid to Lead in AI
Isambard-AI, housed at the University of Bristol, will boast 21 exaflops of performance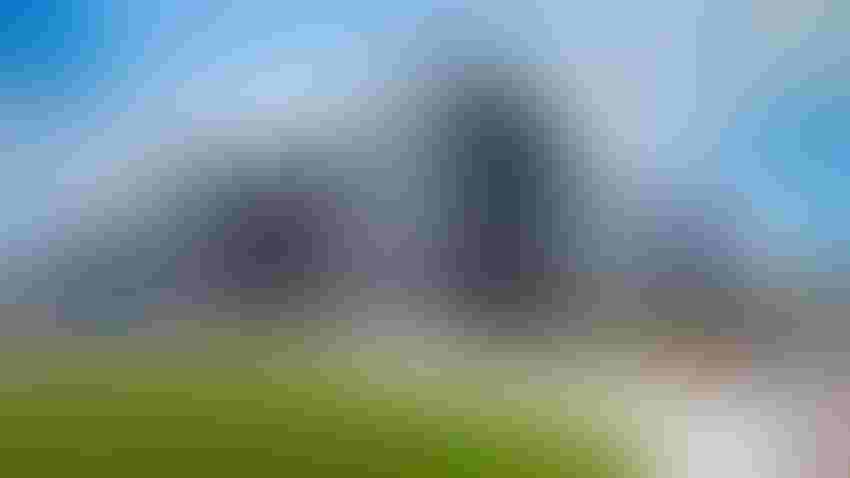 The National Composites Centre (NCC)
At a Glance
Isambard-AI, the U.K.'s new AI supercomputer, will be built by HPE and powered by Nvidia's advanced AI chips.

Cray EX and some 5,448 GH200 Superchips could produce 21 exaflops of AI performance - it has potential to smash records.
The U.K. government has revealed details on its new £225 million ($272 million) AI supercomputer – with hardware from Nvidia and HPE set to power the country's fastest supercomputer.
Isambard-AI, which was first shown off in September, will be housed at the University of Bristol. HPE's Cray EX supercomputers and some 5,448 state-of-the-art Nvidia Grace Hopper 200 Superchips will power the unit. The supercomputer be used by researchers to explore AI for robotics, climate research and drug discovery.
The powerful hardware will deliver a whopping 21 exaflops of AI performance – and capable of reaching up to 200 quadrillion calculations per second.
To be operational in the summer of 2024, the computer is named after Isambard Kingdom Brunel, the engineering pioneer who transformed transportation and construction during the Industrial Revolution.
Professor Simon McIntosh-Smith, director of the Isambard National Research Facility at the University of Bristol, said in a statement that Isambard-AI "would rank within the top 10 fastest supercomputers in the world and, when in operation later in 2024, it will be one of the most powerful AI systems for open science anywhere."
How does Isambard-AI compare?
On paper, Isambard-AI would be 10 times more powerful than the U.K.'s current fastest supercomputer, ARCHER2, which is housed at the University of Edinburgh in Scotland.
ARCHER2 managed around 20 petaflops of computing capability – so Isambard-AI, with its 21 exaflops would blow it out of the water in terms of performance. For the record, 1,000 petaflops is equal to an exaflop.
If Isambard-AI can produce 21 exaflops, it would "crush the whole Top500 list," according to Alexander Harrowell, principal analyst for advanced computing for AI at sister research firm Omdia.
Topping the most recent Top500 list, published in June, is Frontier, otherwise known as OLCF-5. Another HPE-based system, Frontier went online in 2022 and is capable of producing a quintillion calculations per second. The Top500 list ranks the most powerful non-distributed computer systems in the world.
In comparison, Tesla's long-awaited Dojo supercomputer is expected to finally go live in 2024, with rumors suggesting it could provide 100 exaflops. Part of the Dojo cluster went live in late August containing $300 million worth of H100 GPUs from Nvidia.
Justin Hotard, executive vice president and general manager of HPE's HPC, AI and Labs, said the Isambard-AI system will provide the performance and scale required for compute-intensive AI projects. Added Ian Buck, vice president of hyperscale and HPC at Nvidia: "Isambard-AI will provide researchers with the same state-of-the-art AI and HPC compute resources used by the world's leading AI pioneers, enabling the U.K. to introduce the next wave of AI and scientific breakthroughs."
There's also Dawn
Isambard-AI will connect with a new supercomputer cluster at the University of Cambridge, called Dawn, which is being developed to offer additional capacity. Dawn is set to be powered by hardware from Dell and StackHPC and could go online as early as January 2024.
The government's Frontier AI Taskforce, which advises lawmakers on AI safety research, will have priority access to the computing tools to support its work.
The cluster connection is part of the new AI Research Resource, funded by the government, which also includes Isambard-3, a supercomputer for climate science and medical research also housed in Bristol. Isambard-3 is made up of 384 Arm-based Nvidia Grace CPU Superchips with around 55,000 cores.
Local academic institutions including the universities of Bath, Cardiff, and Exeter will also get access to Isambard-AI and Isambard 3 as part of an agreement among them.
Keep up with the ever-evolving AI landscape
Unlock exclusive AI content by subscribing to our newsletter!!
You May Also Like
---