The Real Deal Behind Generative AI, Applied Intelligence Live! Austin 2023
The Real Deal Behind Generative AI, Applied Intelligence Live! Austin 2023
Kimberly-Clark's AI strategist Ashiqu Rahman discusses the benefits for companies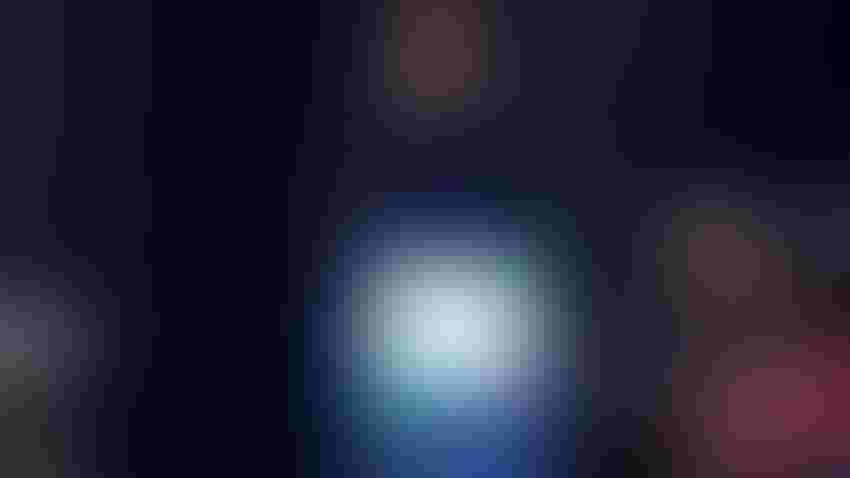 At a Glance
Kimberly-Clark's Ashiq Rahman cuts through the generative AI hype, but believes it will give companies a competitive edge.

He says the technology remains nascent, akin to the abacus before the calculator was developed.

He said generative AI will drive economic growth because complementary uses will lead to more innovation.
Generative AI is being hyped across the news, social media, in corporate earnings calls and by CEOs of tech giants who are meeting with government officials to regulate the technology.
"There is a fear of missing out," said Ashiq Rahman, AI strategist at Kimberly-Clark Corp., during a speech at the Applied Intelligence Live! conference in Austin, Texas.
But how beneficial is it really to an enterprise? 
Rahman sought to cut through the hype. His main point: Generative AI will give companies a competitive advantage. Rahman compares it to billionaire investor Warren Buffett's famous criteria of taking a stake in companies that have a "moat," or a competitive edge.
"For AI/ML, 'quality' data is a moat," he said.
Right now, he said, generative AI is at the same stage as the abacus – meaning rudimentary and limited – before people graduated to the calculator. Eventually, Rahman expects generative AI to become more sophisticated and grow in utility.
As the technology develops, Rahman said the human-machine interface will change. Chat and voice prompts will become the main ways people interact with generative AI. "I want the product that I can talk to," he said.
By making it easier to work, Rahman sees workplace productivity getting a boost. It is already happening: Microsoft is embedding its Copilot AI assistant throughout its 365 suite of products including Word, Excel, PowerPoint, Teams, Outlook, Chat and Viva Engage. Google is doing the same with Duet AI for Workspace.
What makes generative AI particularly exciting is that it is a general-purpose technology that is versatile in application. Rahman said the technology has been compared to game-changing developments such as the steam engine and electricity.
This in turn will drive economic growth "because they unleash cascades of complementary innovations," Rahman said, meaning people will think of novel ways to use generative AI that were not part of the original design.
As for generative AI's impact on jobs, Rahman is convinced that it cannot match human ingenuity as yet, with artificial general intelligence (AGI) some ways away.
"You won't be replaced by AI," he said. "You will be replaced by your colleague using AI."
Rahman cited the following as the top use cases of generative AI:
Customer experience: assisting the customer service agent, through smarter chatbots and virtual assistants, and personalization of product offerings and communication
Content and creativity: generating copy and sales scripts for sales and marketing as well as designing prototypes and VFX for product development.
People and process productivity: coding and AI assistants and the like.
Keep up with the ever-evolving AI landscape
Unlock exclusive AI content by subscribing to our newsletter!!
You May Also Like
---