Pentagon's Replicator: 'Small, Smart, Cheap and Many' Autonomous Systems
Pentagon's Replicator: 'Small, Smart, Cheap and Many' Autonomous Systems
In a race with China, DoD takes a page from Ukraine's use of drones to successfully counter Russia's traditional military advantage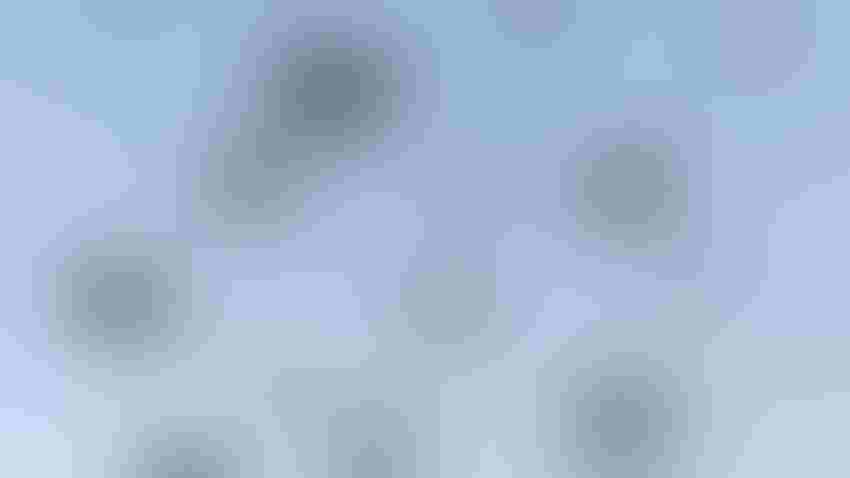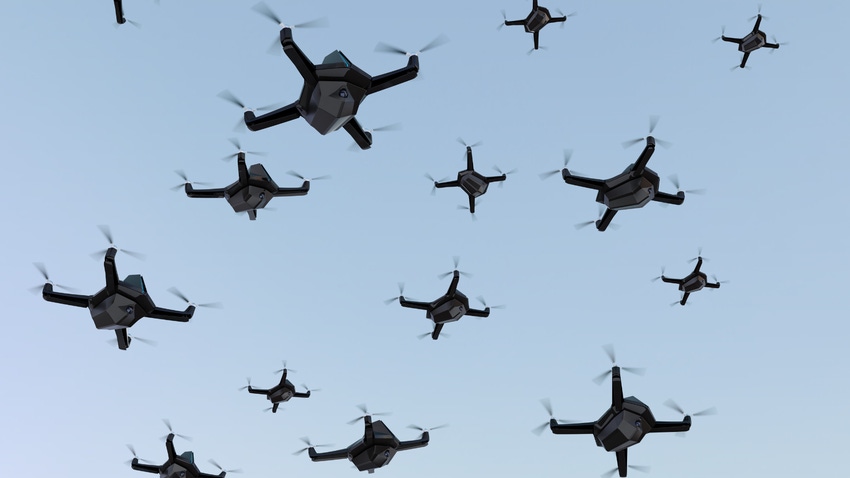 At a Glance
The Pentagon's Replicator is a new program that deploys autonomous systems to counter China's mass weapons advantage.

Unmanned systems across air, sea and land will operate in distributed swarms that are harder to target and disposable.
The U.S. Department of Defense unveils Replicator, a new project that will seek to deploy "small, smart, cheap and many" autonomous systems to offset China's mass weaponry advantage.
At a news conference, Deputy Secretary of Defense Kathleen Hicks said the DoD has been investing in attritable autonomous systems in domains including self-piloting ships and unmanned aircraft.
"Now is the time to scale, with systems that are harder to plan for, harder to hit, and harder to beat than those of potential competitors," she said.
Replicator seeks to field "multiple thousands" of these systems such as drones in several domains in the next 18 to 24 months, Hicks added. It will offset the "too-slow shift" of innovation in the U.S. military.
Hicks said the idea stemmed from Ukraine fighting off a mightier Russian army using drones and smaller smart armaments. The defending forces have used drones with great effect – accurately bringing down missiles bound for cities and blowing up supply lines over vast distances.
"We've seen in Ukraine what low-cost, attritable systems can do — not to mention other commercial technologies," Hicks said.
Potential examples include autonomous surface vessels, ground robots and the proliferation of small satellites to create resilient constellations.
Using existing funding
Hicks said Replicator systems could include "self-propelled" pods powered by solar energy whose sensors stream information in real time; fleets of ground-based systems that scout ahead of troops to keep them safe; and drones that conduct a range of missions as they are deployed by larger aircraft, troops or take off themselves.
Hicks suggested that many prototypes already exist and have been tested. However, no new funding would be sought. Instead, funding would come from existing projects. The Defense Department has a budget of $1.5 billion to spend on AI with a further $200 million in the 2022-2023 budget set aside to improve the U.S. military's tactical capabilities.
Stay updated. Subscribe to the AI Business newsletter.
Hicks said the DoD would not roll out a 'mission accomplished' banner when it comes to innovation – referencing the infamous 2003 banner displayed behind then-President George W. Bush as he prematurely claimed to have won the Iraq War. U.S. troops fought in Iraq for a further eight years after that banner was unfurled.
Instead, she said the DoD was measuring its success on its ability to deliver outcomes. "We don't expect history to judge us by the speeches we make, or the dollars in our budget. Instead, we'll be judged by whether we achieve the goal we've set: delivering capabilities to warfighters at speed and scale," Hicks added.
Deterrence not war
Hicks further emphasized that "our goal always is to deter, because competition does not mean conflict. We must ensure [Chinese] leadership wakes up every day, considers the risks of aggression and concludes, 'today is not the day' — and not just today, but every day, now and for the foreseeable future."
Hicks' speech and the announcement of Project Replicator come amid heightening trade tensions between the U.S. and China.
Just this week, China banned government officials from using Apple iPhones to reduce dependency on American technology. The U.S. had already banned lawmakers from using Huawei smartphones and TikTok.
Chinese handset maker Huawei also faces severe import restrictions on its 5G mobile devices – though it may have found a loophole as its new Mate 60 phone uses an advanced silicon chip on a scale of miniaturization that is allowed under the terms of the rule.
Meanwhile, the U.S. has restricted tech investments and exports of AI chips to China and may be imposing similar rules on certain Middle Eastern countries.
Keep up with the ever-evolving AI landscape
Unlock exclusive AI content by subscribing to our newsletter!!
You May Also Like
---