AI News Roundup: Google Cloud Complains to EU About Microsoft
AI News Roundup: Google Cloud Complains to EU About Microsoft
Also - Disney is laying off its metaverse team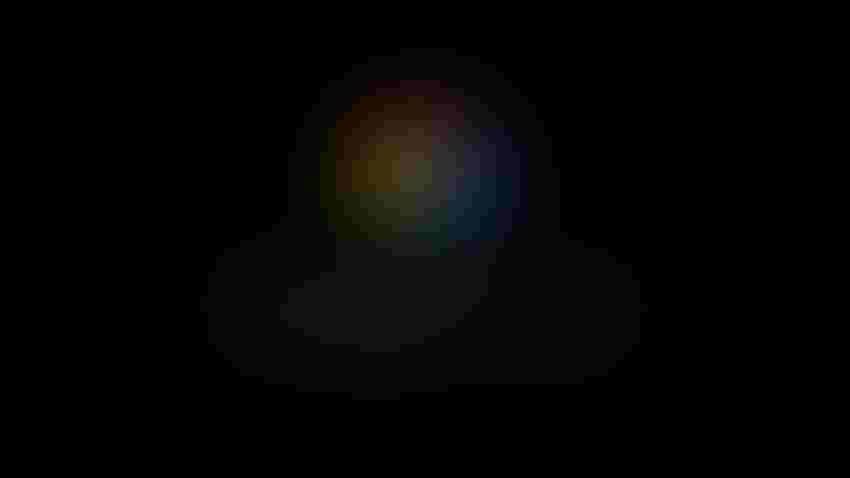 AI Business brings you the latest in deals and products from across the AI world.
This week's roundup covers antitrust concerns in the EU cloud and U.S. AI tools markets, Disney disbanding its metaverse unit, Boston Red Sox's cloud deal with IBM, among other notable developments.
To keep up to date with coverage of all things AI, subscribe to the AI Business newsletter to get content straight to your inbox and follow the AI Business Podcast on Apple and Spotify.
Google Cloud: Microsoft is being anti-competitive
Google Cloud reportedly is accusing Microsoft of anti-competitive practices, claiming its rival is taking advantage of the popularity of its Office 365 and Windows products among small businesses to also bundle its Azure cloud offerings.
"When we talk to a lot of our customers, they find a lot of these bundling practices, as well as the way they create pricing and licensing restrictions, make it difficult for them to choose other providers," Google Cloud Vice President Amit Zavery told Reuters.
Google Cloud has asked EU antitrust authorities to scrutinize the practices.
Microsoft's response was to point to a 2022 blog post in which President Brad Smith said the company has outlined a set of new programs and principles to allay EU markets concerns. Smith said Azure is in a "healthy number two position" in cloud with just over 20% market share in global cloud revenues.
Reuters also reported that Microsoft offered to change its cloud practices with a few smaller European cloud rivals in exchange for them to suspend their antitrust complaints. This would stop an EU probe.
"They're selectively kind of buying out those ones who complain and not make those terms available to everyone," said Zavery, calling it an "unfair advantage" to Microsoft. Even though a few vendors are settling with Microsoft, he added, it "doesn't solve the broader problem" of cloud competition and thus EU regulators should look more holistically at the market.
Players in the cloud market are already under scrutiny. U.K. competition authorities are currently assessing the pair and AWS as to whether the hyperscalers have an anti-competitive impact on the U.K.'s cloud infrastructure services market.
The trio make up 81% of revenue in the £15 billion ($16.3 billion) market. Google and Apple are also facing a U.K. investigation into their "effective duopoly" on cloud gaming and web browsing.
FTC looking at AI market competition
In other antitrust news, the U.S. Federal Trade Commission (FTC) and the U.S. Department of Justice (DOJ) say they are keeping tabs on the nascent AI tools market.
The move was confirmed by FTC Chair Lina Khan and the DOJ's antitrust head Jonathan Kanter during the 2023 Annual Antitrust Enforcers Summit, hosted by both their agencies.
Khan said authorities "need to be very vigilant to make sure that this is not just another site for the big companies becoming bigger and really squelching rivals." She said the current state of AI models means they are "inherently dependent on scale" - and risk market monopoly by the bigger players.
Microsoft, which has a major stake in OpenAI, Google which owns Deepmind, and Facebook-parent Meta are all racing ahead in the AI tools space. Recently, OpenAI drew ire for releasing GPT-4 with very few specifics about the model's size or the exact data used to train it.
Several smaller players are also making waves, such as Runway ML, Stability AI and Anthropic, but U.S. authorities are already taking note of potential concerns.
Khan warned that bigger players could "panic" over a potential upset if newer players emerge and "sometimes having to resort to anticompetitive tactics to protect their moats and protect their dominance."
Disney eliminates metaverse division
Disney is getting rid of its metaverse division, a signal that the entertainment giant may be deprioritizing a digital world it once called "an entirely new paradigm for how audiences experience and engage with our stories."
The firing of the division's 50 employees is part of the broader job cuts of 7,000 at the company, according to The Wall Street Journal. Metaverse division head leader Mike White is staying in an unspecified role for now.
Disney announced the layoffs in an attempt to reduce costs by $5.5 billion. It is the latest big-name brand to shave staff amid the ongoing economic downturn, joining the likes of Meta, Microsoft, Snap and many others.
Disney also is scrapping plans for an Amazon Prime-style subscription service that would integrate customer data across its Disney+ online streaming service, e-commerce operations and smartphone apps used in Disney's theme parks for purchases.
IBM Cloud partners with Wasabi
IBM has partnered with cloud storage company Wasabi Technologies to offer hybrid cloud environments that enable enterprises to run applications on-premises, in the cloud or at the edge.
The Boston Red Sox was announced as the first client to use the joint offering to improve its computing needs. The baseball team will leverage Wasabi's hot cloud storage across its hybrid cloud infrastructure while piloting IBM Cloud Satellite to house data including player video, analytics, surveillance data and IoT devices across Fenway Park.
"Our critical data is growing at an incredible rate, so our organization is prioritizing a cost-effective and scalable approach to leverage cloud technology," said Boston Red Sox CTO Brian Shield, in a statement.
Asahi, NEC develop data-sharing platform
Asahi Kasei Corp. and NEC Corporation have unveiled an analysis platform that allows data to be secured when companies share information during joint endeavors.
The Japanese chemical company said it can now securely share confidential data on raw material suppliers, processors, and parts manufacturers.
Asahi began using the platform for R&D in the energy storage field but plans to expand it.
The analysis platform uses a hardware-based trusted execution environment developed by NEC, which can allow Python-based applications to operate while concealed to prevent confidential data leaking.
Keep up with the ever-evolving AI landscape
Unlock exclusive AI content by subscribing to our newsletter!!
You May Also Like
---