ATxSG 2022: 'Urgent' need for review of gig workers' rights in tech
ATxSG 2022: 'Urgent' need for review of gig workers' rights in tech
Alibaba policy head wants industry input in any plans.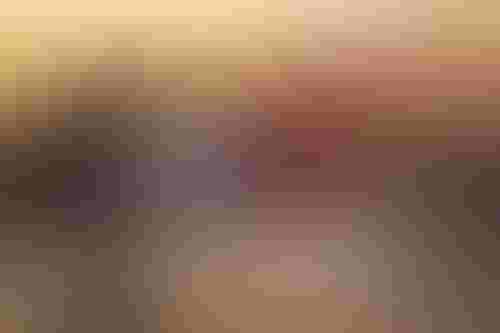 Alibaba policy head wants industry input in any plans.
In late December, food delivery company Deliveroo was dealt a blow in the U.K. as the company sought to keep its riders classified as gig workers, rather than contracted employees.
Cases like these have become increasingly prevalent as businesses try to keep rising costs as low as possible. Joining Deliveroo in facing similar cases are Uber, Lyft, DoorDash and Glovo.
During a panel at ATxSG, PeiChin Tay, digital government policy lead from the Tony Blair Institute for Global Change, suggested that current labor systems around the world are "not agile enough to respond to the change in the world of work."
"Using platforms like ride-hailing is becoming increasingly common in the workplace," she said. "But what hasn't changed is the worker rights. [The] pace of tech is leaving behind an exponential gap."
"Policymakers don't have the luxury of 10 years to respond – a lot of focus is on worker classification. This is urgent and needs to be responded to as it can have economic and social ramifications."
Alibaba: Regulation a 'risk management tool'
Just weeks after the U.K. Deliveroo ruling, stirrings in China saw the government call out several major tech brands, stressing for better conditions for gig workers.
One of those tech brands was Alibaba, the Chinese e-commerce giant. Royce Wee, Alibaba's head of global public policy, was on the panel with Tay.
He suggested that regulation should be viewed as a "risk management tool," not as something to overcome but a potential catalyst.
The Alibaba policy head stressed that his company complies with labor laws at the "bare minimum."
"If we don't comply with the bare minimum, we cannot get a license to operate."
Addressing potential regulatory plans around the world, Wee suggested that the industry has to be involved in any legislative processes. "A consultative process and cocreation would create more value and manage the risk well."
The Alibaba policy head underscored the need to adopt an approach that will recognize "both harms and objectives, which will enable better understanding of outcomes."
Related stories:
ATxSG 2022: Tony Blair on tech and politics
ATxSG 2022: Australia's chief scientist on enabling public trust in AI
ATxSG 2022: Cyberattacks 'don't respect borders' warns UK's APAC trade chief
ATxSG 2022: Data analytics approaches and advice
Keep up with the ever-evolving AI landscape
Unlock exclusive AI content by subscribing to our newsletter!!
You May Also Like
---